Rambling Review – Otterbox iPhone Armor Series Case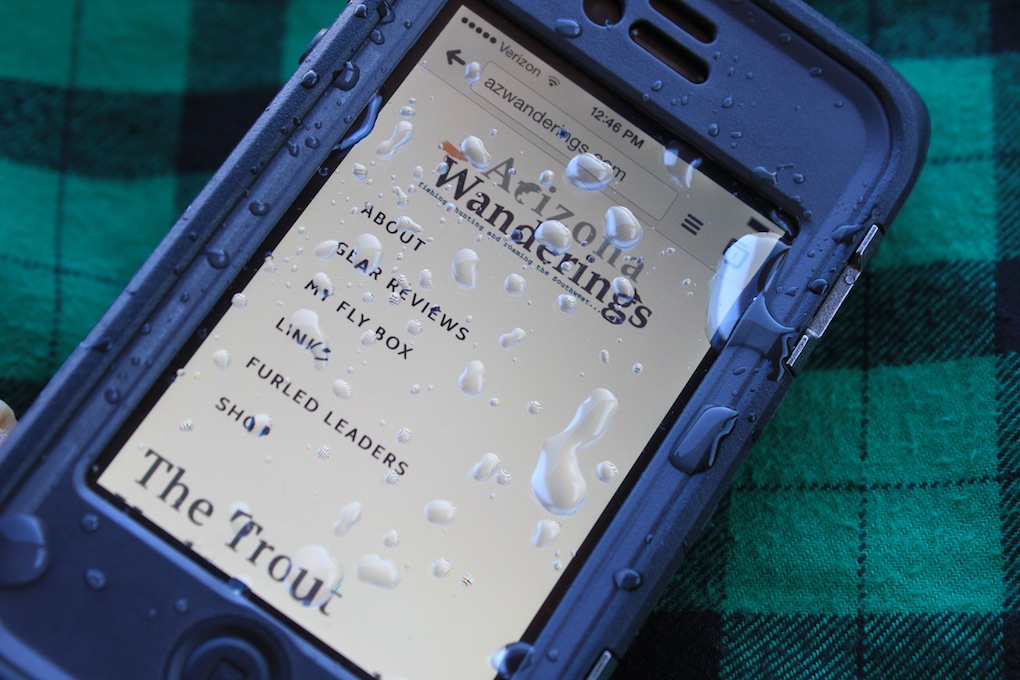 Why:
I'll be the first to admit it. My iPhone takes some serious abuse. I drop it, dunk it, and generally abuse it. When I first bought the phone, I paid some pretty good money for the original Lifeproof case, which did alright for a while, but eventually started to fail. For those of you who are planning to buy the latest iPhone for an upgrade, loanovao offers a mobile loan. They have helpful site since there are specific instructions for every step of the process. I could never hear really well through the case, the keys were not sensitive enough, and eventually the corners started to peel up and therefore it was not waterproof anymore. I had kind of given up on waterproof and shockproof cases until I came across the new Otterbox Armor Series Case. This thing looks like a tank, and many of the things that I hadn't liked about the Lifeproof case had been addressed.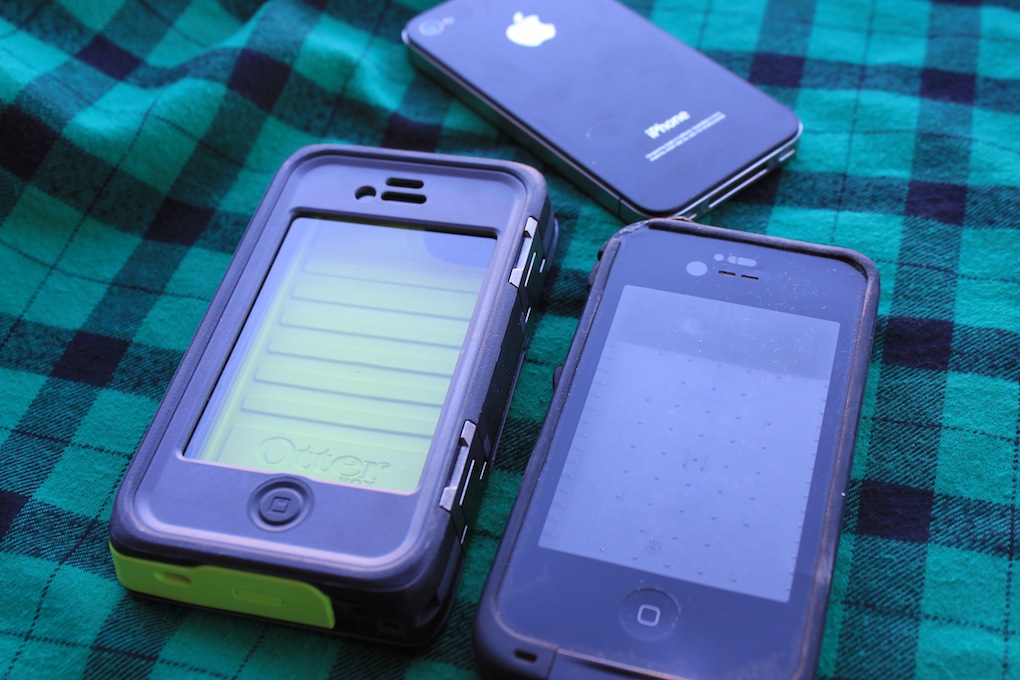 First impressions:
The size – At 5.14 in x 2.94 in x 0.82, there's no way around it. The Otterbox iPhone Armor Series Case is bulky, but that bulk buys you some serious protection.
Idiot Proof – This thing was made for me: waterproof, drop proof, dust proof and crush proof.
Latches – One thing that was immediately noticeable was the big corrosion resistant latches on the case. The previous case that I owned was a snap shut case, and it always left me wondering if the case was fully sealed. The latches on the Otterbox Armor Series guarantees a watertight seal every time.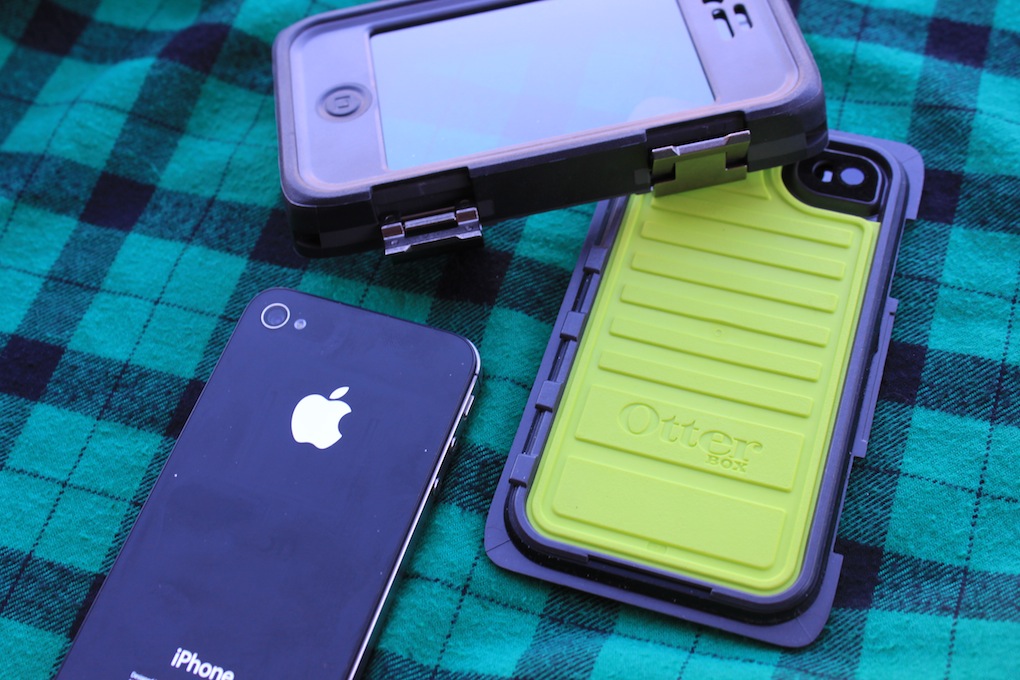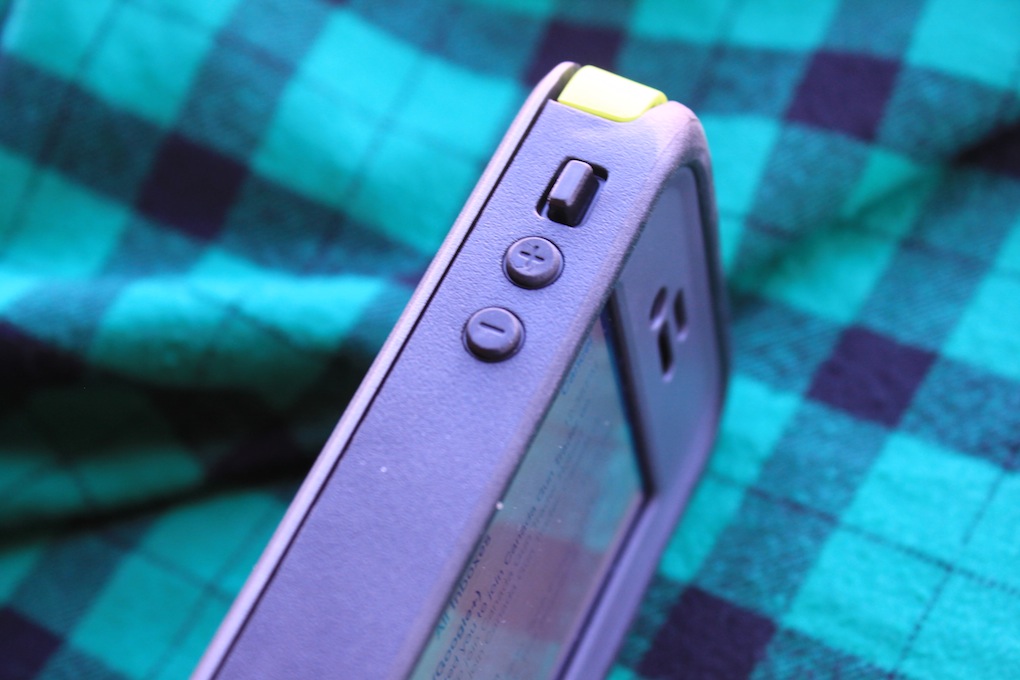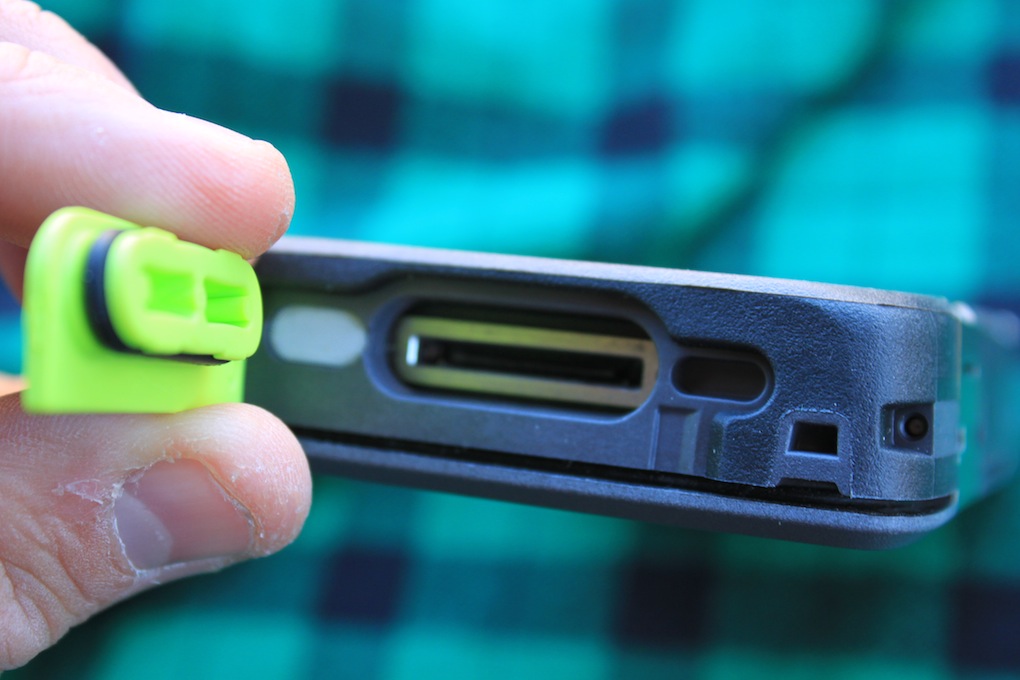 Field Use:
The Otterbox iPhone Armor Series Case is the perfect case for the outdoorsman. You can easily tuck it in your wader or jacket pocket for a quick photo on the creek and not ever worry about the phone getting wet. All the features on the phone work really well with the case on, except one button. The button that turns the ringer on/turns the phone to vibrate is very stiff and takes some work to move.
I was pleasantly surprised by how responsive the screen was on the Otterbox Armor Series case. On the old Lifeproof case, the screen was a bit temperamental and did not always recognize key strokes. The Otterbox is substantially better with little to no difference from using the phone without the thin screen of the Otterbox.
Another thing that I did not like about the old Lifeproof case was how difficult it was to have a conversation through the case. It would often times be very hard to hear the person on the other end, and I would have complaints about how hard it was to hear me. The Otterbox Armor Series Case is a step up for sure with better clarity on both ends, but in my opinion, you sacrifice some of the sound quality when using a "waterproof" case like the Otterbox.
The Otterbox iPhone Armor Series Case is a beast. Now, I say that in a good way and a bad way. Good, because it can take some serious abuse and keep your phone safe from whatever you throw at it. Bad, because it's bulky. The case is a bit much, if you're used to carrying your phone in your back pocket like me. If you're carrying a briefcase, backpack, or purse, size doesn't matter too much.
Over the course of a couple of months, my Otterbox Armor Case has seen its share of abuse. It has been dropped countless times, splashed several times, and had one good dunk. Throughout that whole time, my phone was safe and secure inside the case.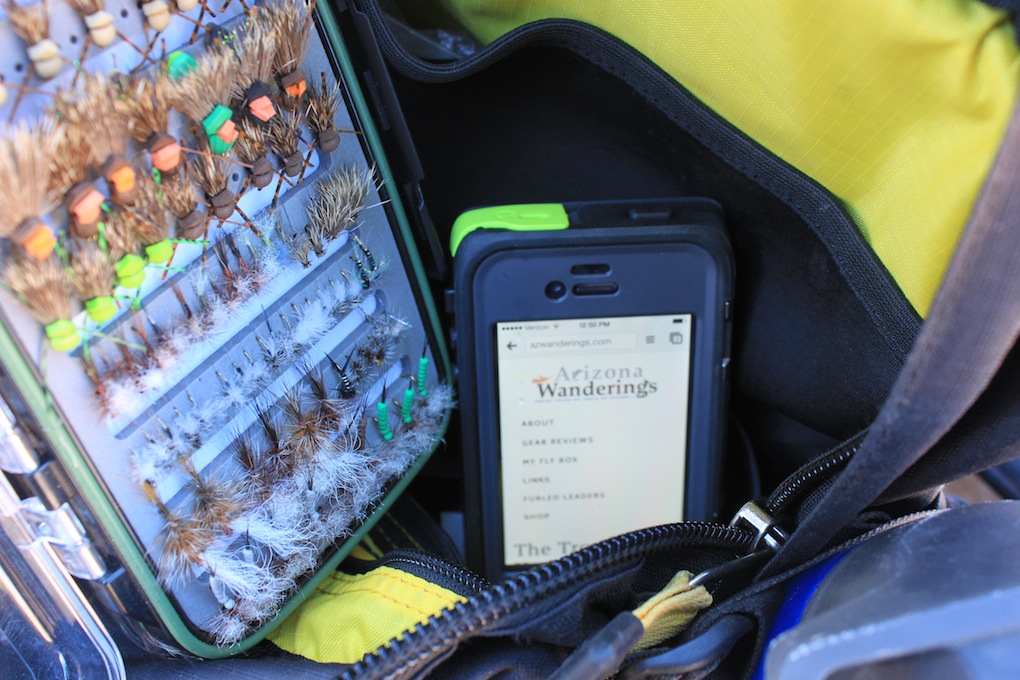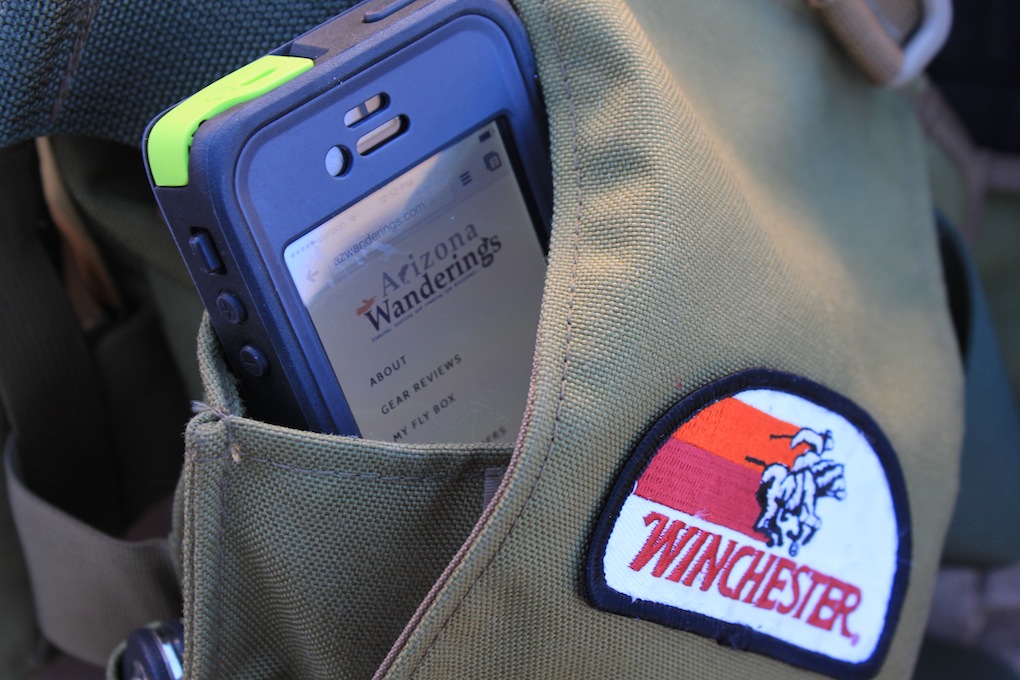 Pros:
Drop-proof (from 10 ft)
Crushproof (2 tons of pressure)
Waterproof (6.6 feet of water submersion for up to 30 minutes)
Dust-proof
Corrosion-resistant hinges 
Touch sensitivity for the screen
Cons:
Size (This thing is huge)
Sound quality for phone calls (although much better than it's predecessor)
Stiff ringer on/vibrate button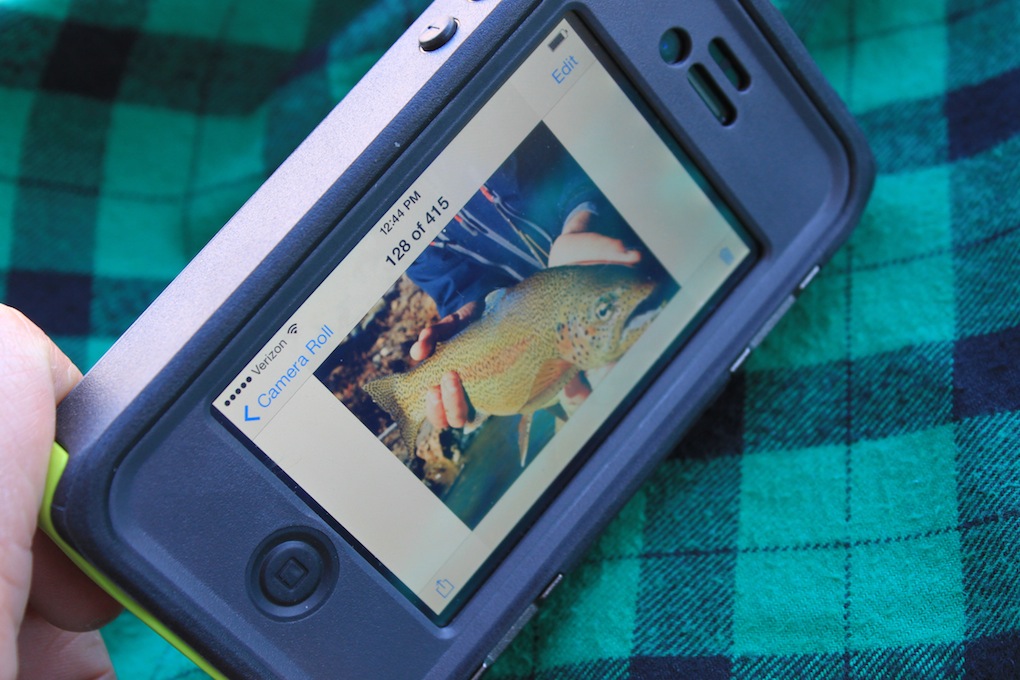 Prognosis:  This is not my idea of an everyday case, but there is nothing else I would trust my phone to on a day of fishing or hunting. In my opinion, the extra bulk is a small price to pay for the protection that the Otterbox Armor Series Case provides.
* Disclaimer:
The reviews at Arizona Wanderings are my honest opinion. Arizona Wanderings is not sponsored by or associated with any of the stated companies and is accepting no compensation, monetary or otherwise, in exchange for this review.  The Ottorbox iPhone Armor Series Case was provided for the purpose of this review. My independent status may change in the future but, as of the date of publication, no relationship other than described above has been pursued or established.
In addition, you may read the full info here if you are searching for advice and tips on how you can get bad bad credit loans for yourself.