Rambling Review – The Filson Pro Guide Strap Vest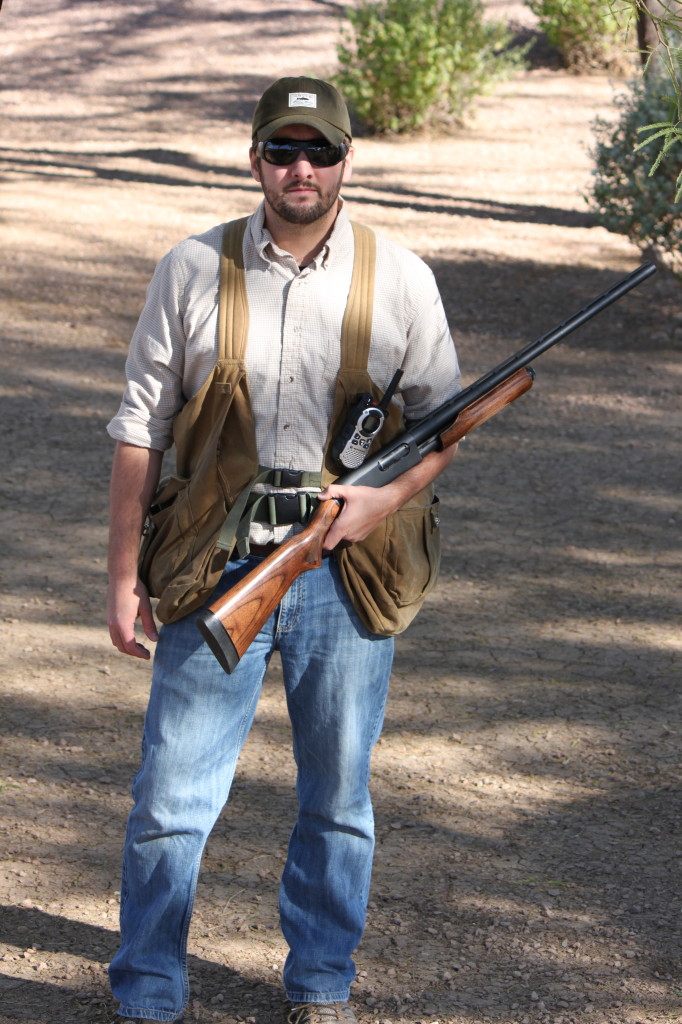 Why:
As with fly fishing or big game hunting, every outdoorsman is on a quest for the most comfortable and convenient way to carry their gear in and out of the field. The Arizona desert is home to Gambel's quail who are my quarry for a good part of the fall and winter. The desert is also home to more plants with spikes, thorns and bristles than anywhere else I have been. A vest not only has to carry enough water and shells for a day a field, but it also needs to be very durable.  I picked up the Filson Pro Guide Strap Vest a year or two ago and have put it through the some heavy abuse while chasing birds here in Arizona.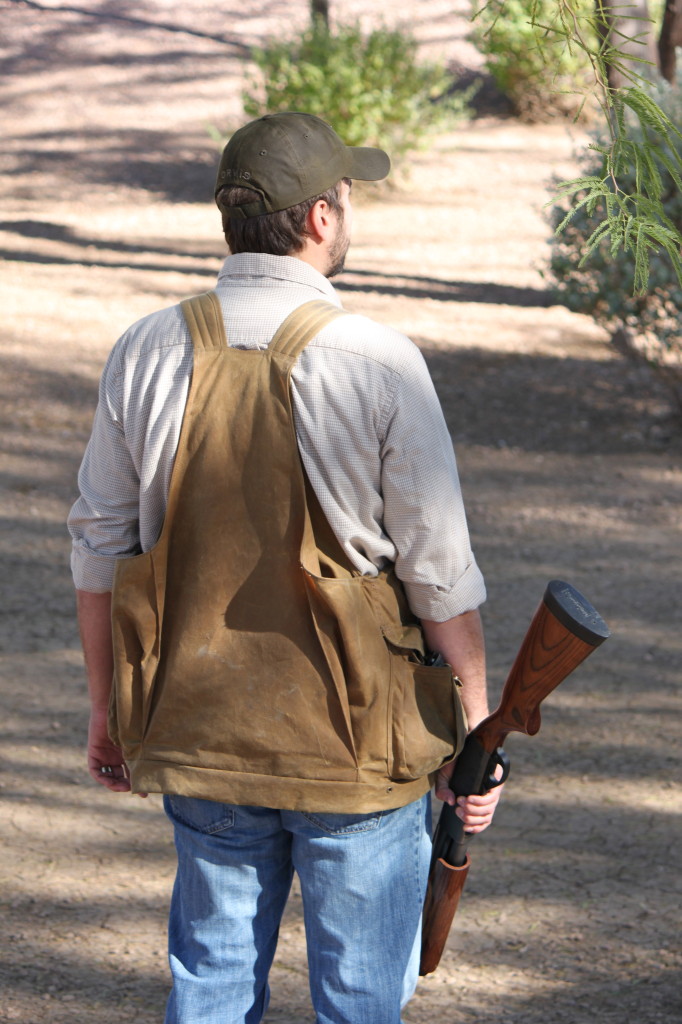 First impressions:
The Filson Name – Filson has been selling rugged outdoor clothing since 1897 and their name is synonymous with quality. Filson's guarantee pretty much says it all: "
"We guarantee every item purchased from us. No more, no less. Your satisfaction is the sole purpose of our transaction."

-Clinton C. Filson, 1897
Oil Finished Tin Cloth – Filson Oil Finished Tin Cloth is famous for being nearly indestructible. The material is made from 12 oz. cotton duck fabric and then finished with a paraffin based wax. Oil Finished Tin Cloth is highly water and wind resistant.
Simplicity – The layout of the Filson Pro Guide Strap Vest is simple which makes it very user-friendly in the field. There are two dual compartment pockets on the front of the vest and a zippered pocket on the inside of the vest. The vest is completed with a rear loading dual side entry game bag. The inner belt of the vest helps with weight distribution when the vest is loaded down.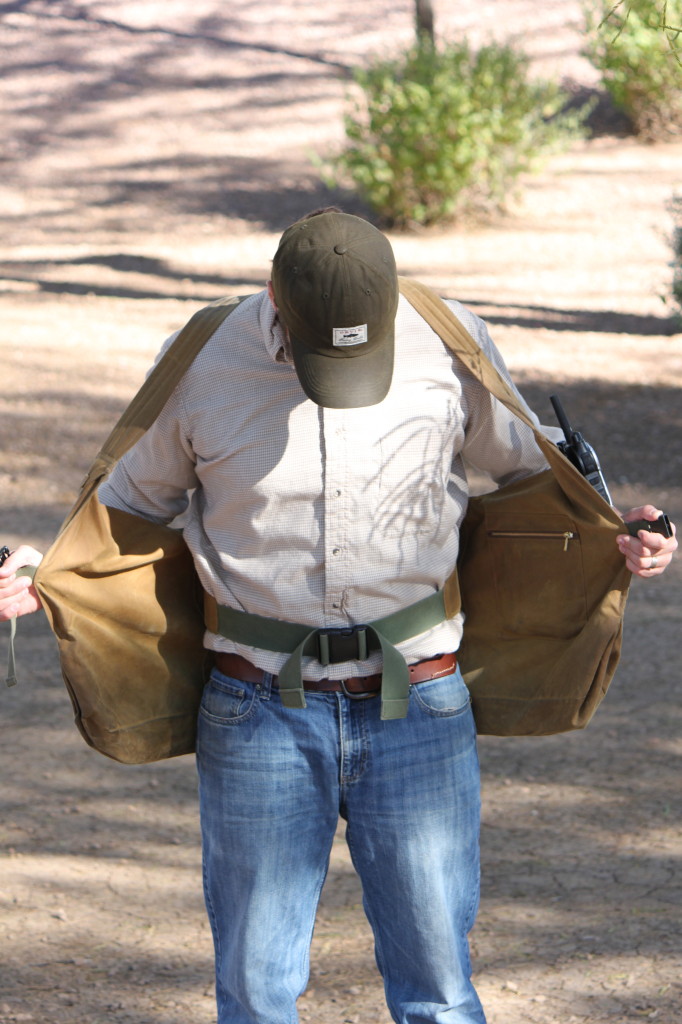 Field Use:
Out of the box, the Filson Pro Guide Strap Vest was stiff from the Oil Finish. Over time and with use in the field, the Tin Cloth became soft and almost has the feeling and quality of leather. The Tin Cloth material really stood up under constant bushwhacking through mesquite and other desert foliage.
The Filson Pro Guide Strap Vest rides extremely comfortably and after two seasons it is almost formed to my body. The bigger inner belt keeps the vest secure and takes some of the weight off of the shoulder straps. I typically carry two 1 liter platapus water bags along with roughly a box of shells, a gps, first aid kit, and some other odds and ends. I really like how this vest carries and how quiet it is when trying to stalk in on Arizona's upland birds. As well as this vest fits me, the vest does not have any real adjustability for different body types.
Although one of the great things about this vest is wind and water resistant, these things can actually pose a issue when hunting in Arizona. During the first part of quail season, temperatures can be into the 80s and 90s by mid day. Tin Cloth can get very, very warm when hiking up and down hills chasing running Gambel's quail.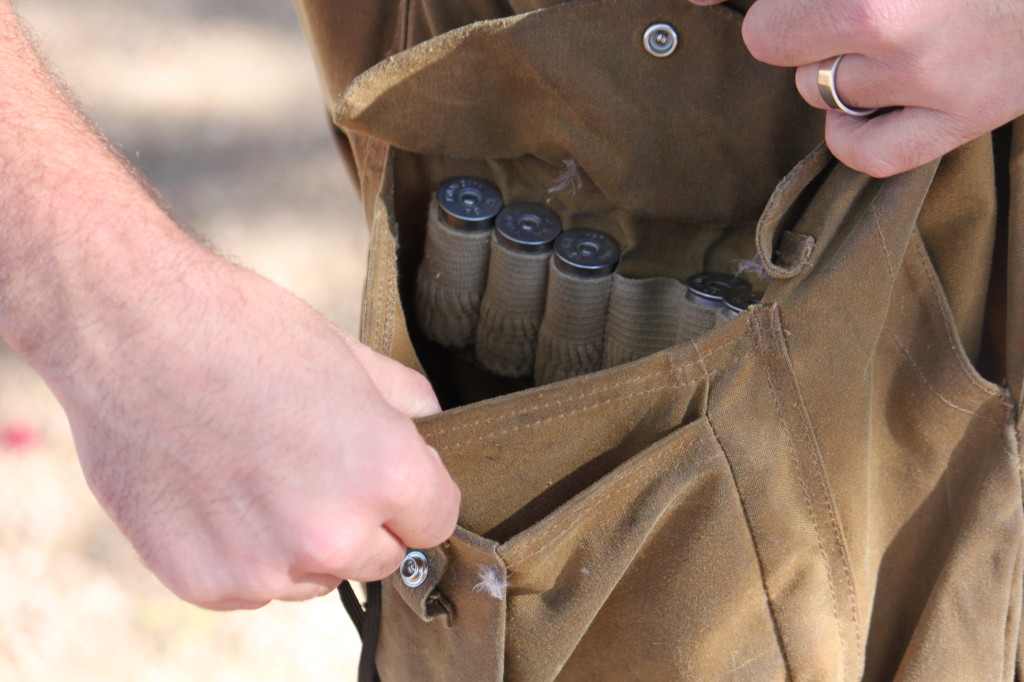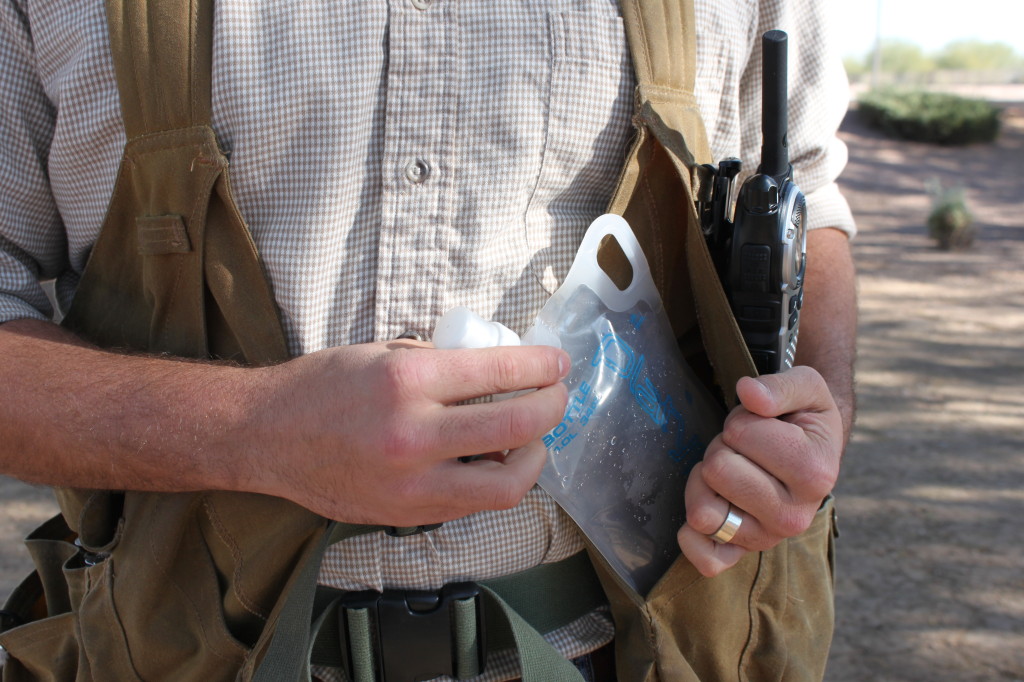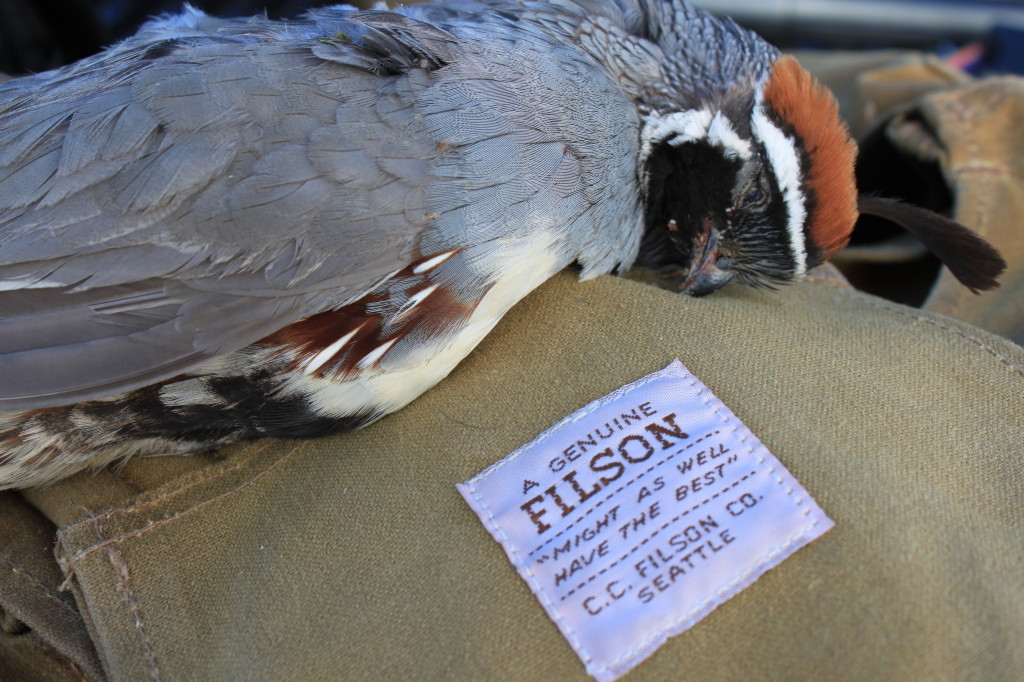 Pros:
The Filson Name and Guarantee 
Made in the USA
Functional
Sturdy construction that will last many lifetimes.
Oil-Finished Tin Cloth 
Wind and Water Resistant
Cons:
Cost
Lacks adjustability
No designated space for carrying water
Oil-Finished cloth lacks breathability and can get hot in early season.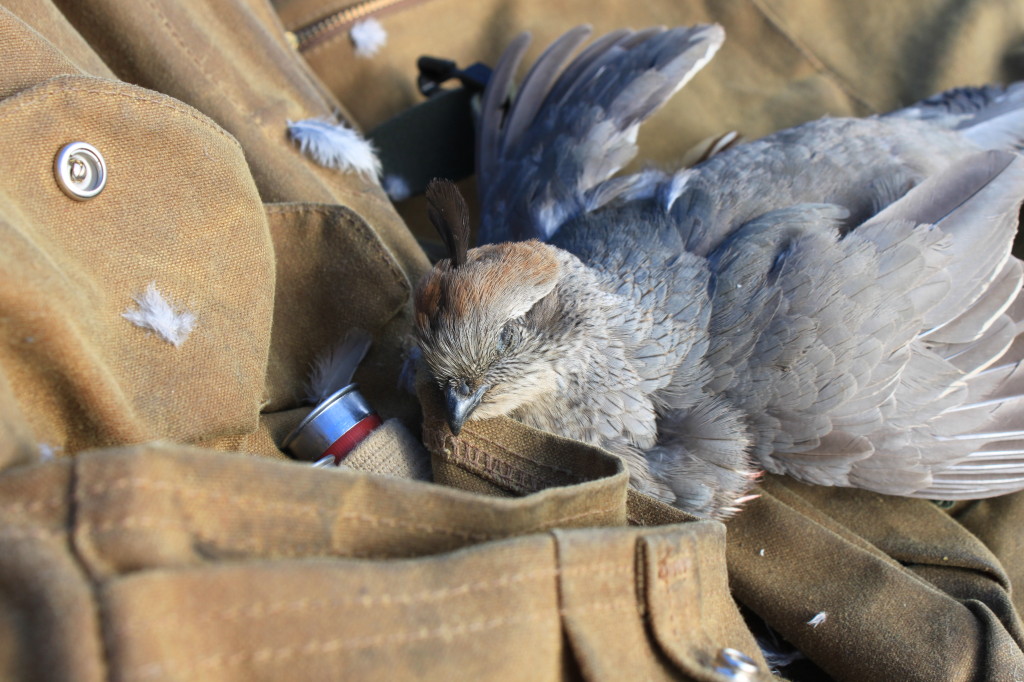 Prognosis:  I would definitely recommend the Filson Pro Guide Strap Vest to serious upland hunters who are hunting in colder/wetter climates and looking for a classic strap vest that will last a lifetime.
* Disclaimer:
The reviews at Arizona Wanderings are my honest opinion. The Filson Pro Guide Strap Vest was purchased by me and used over the course of two seasons of quail hunting. Arizona Wanderings is not sponsored by or associated with any of the stated companies and is accepting no compensation, monetary or otherwise, in exchange for this review.  My independent status may change in the future but, as of the date of publication, no relationship other than described above has been pursued or established.