Rambling Review – Thomas & Thomas Heirloom Fiberglass 7'6 4-weight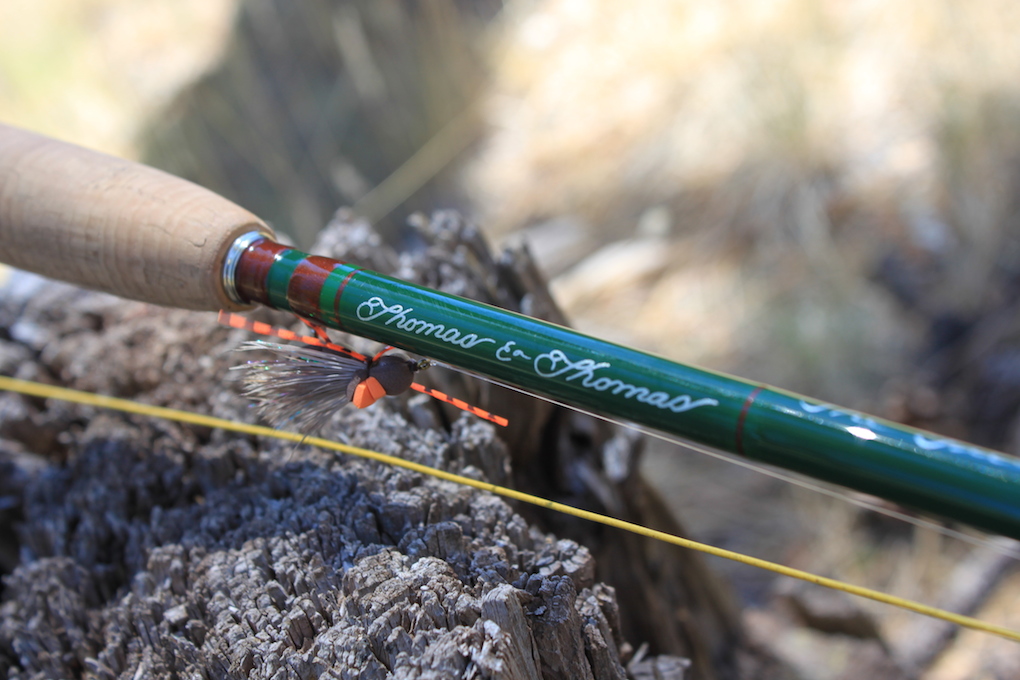 Why:
Let me start by saying, that in my humble quiver of fly rods, the Thomas & Thomas Heirloom Fiberglass 7'6 4-weight stands out as the most beautiful. I was lucky enough to win this fly rod in the Fiberglass Manifesto's photo contest in 2012 and since that time it has become one of my favorite rods to fish.  Although I am usually reaching for a rod with a faster action to cut through our Arizona canyon winds or to throw big meaty streamers, I cherish the days when the wind dies down and the trout are looking up for a dry fly. On days such as this, I gladly reach for the Thomas & Thomas Heirloom Fiberglass 7'6 4-weight to fling dry flies at finicky trout.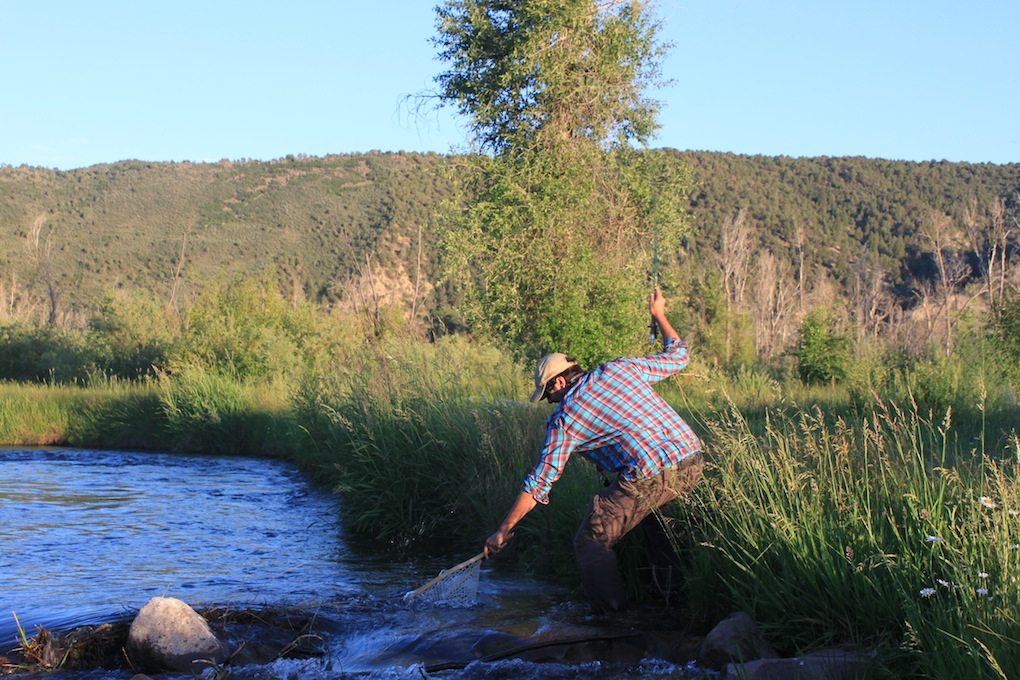 First impressions:
The look – The T&T Heirloom rod is built on an 3 piece olive green blank and contrasted beautifully with deep orange/brown wraps that match the bubinga wood spacer. The final touch of a bright aluminum uplocking hardware with the Thomas & Thomas engraving give this fly rod an extremely classy look.
American made – All Thomas and Thomas rods are made, start to finish, in New England.
The price tag – I was a bit taken aback when I looked at the price tag on the Heirloom series, as the number is a bit out of my wheelhouse here. In all honesty though, at $700, the Heirloom fiberglass rods are certainly not T&T's most expensive rods. The Thomas & Thomas name is synonymous with fine American made fly rods and the Heirloom series is not an exception.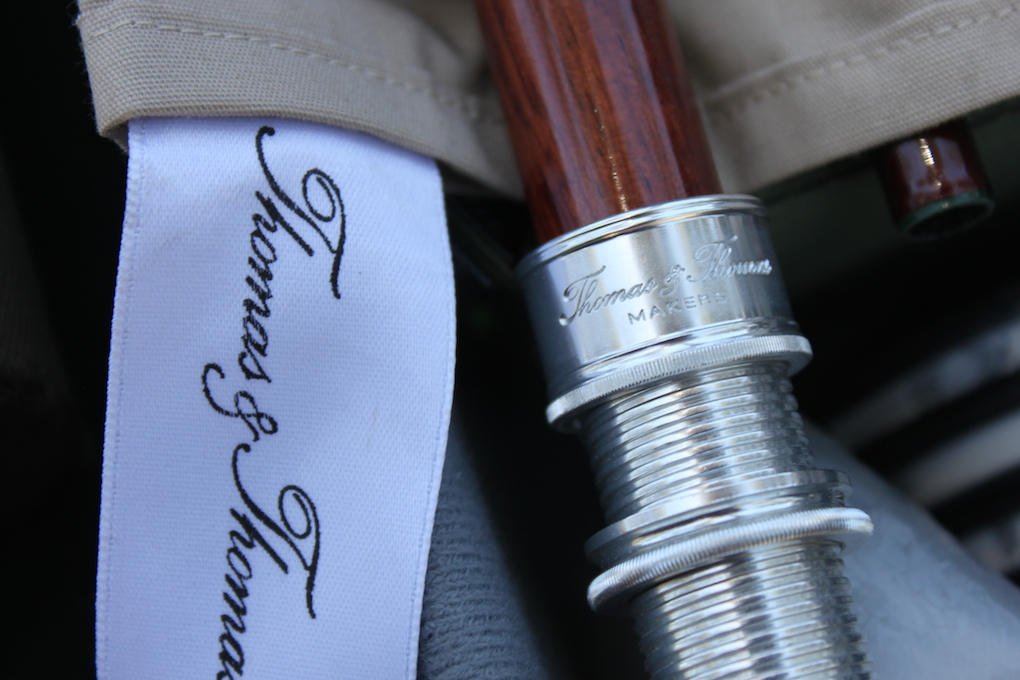 Field Use:
Thomas & Thomas Heirloom Fiberglass 7'6 4-weight is a very fine rod and is was built to do one thing exceptionally well – delicately present dry flies. Thomas & Thomas describe the action of this rod as "subtle" and every time I read that word it makes me smile, because it so perfectly captures this rod. Not to get all weird and cerebral on you but the Heirloom is a wand. It has a rhythm all of it's own and once you find that rhythm the presentation is nothing short of magic.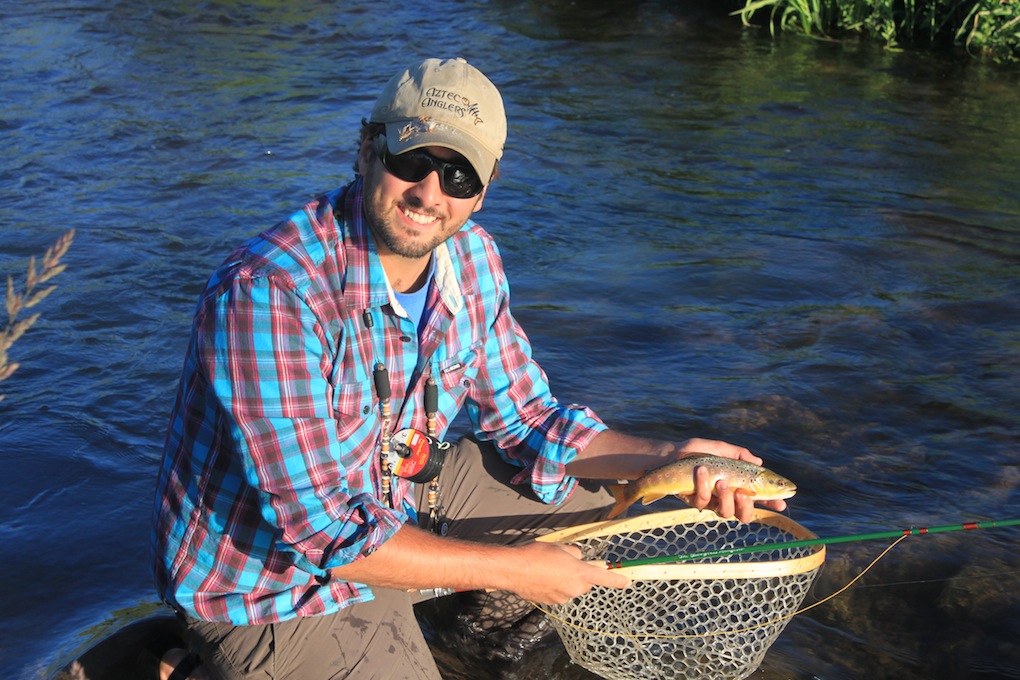 I paired the Thomas & Thomas Heirloom fiberglass fly rod with my Orvis Battenkill Barstock, Cortland's Sylk Line in 4wt  (which is an awesome throwback to old-school silk lines), and a 4′ furled leader. With the bamboo-like action of the Heirloom, I was able flick flies to fish rising on the creek in that 10-15′ range with ease but also found that airing out an ant pattern to a rising fish at 35′ from my pontoon boat was just as pleasing.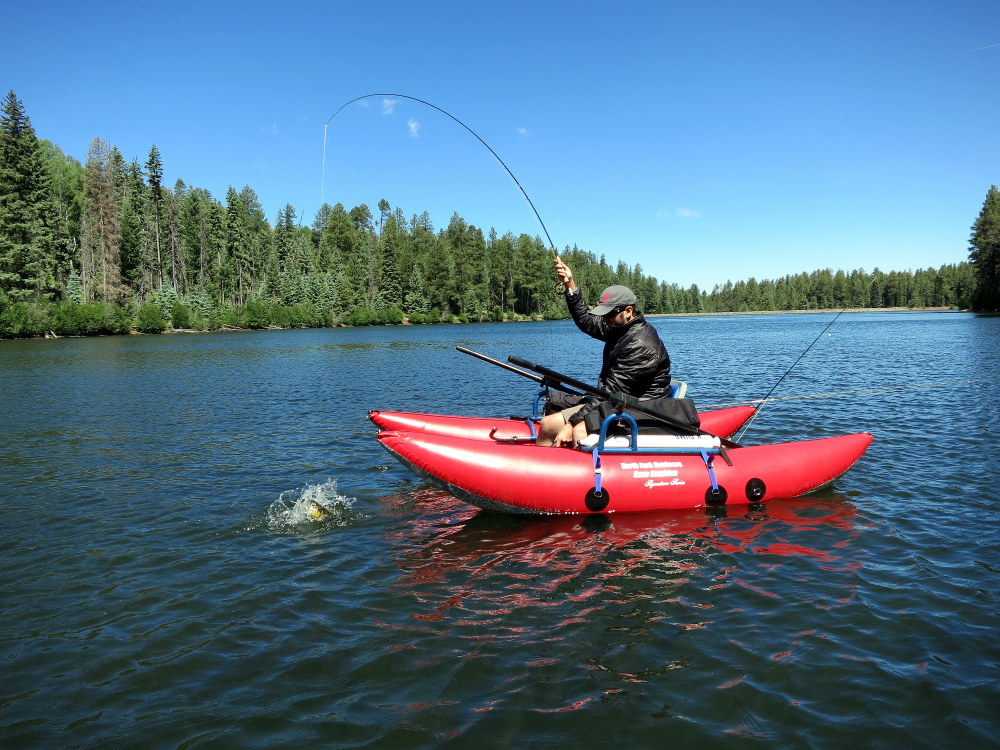 Nothing puts a smile on your face like a big fish on a glass rod. The pulsing 16 inch Apache trout put a beautiful bend in the 7'6 4-weight while protecting the lightweight tippet. I'm not above getting down and dirty, so I also took the T&T Heirloom to Canyon Lake after some panfish in the spring. Equally as entertaining and proof that fine fiberglass fly rods play just as well with sunfish, dirty water, and cut-offs as they do with trout, crystal clear water, and waders.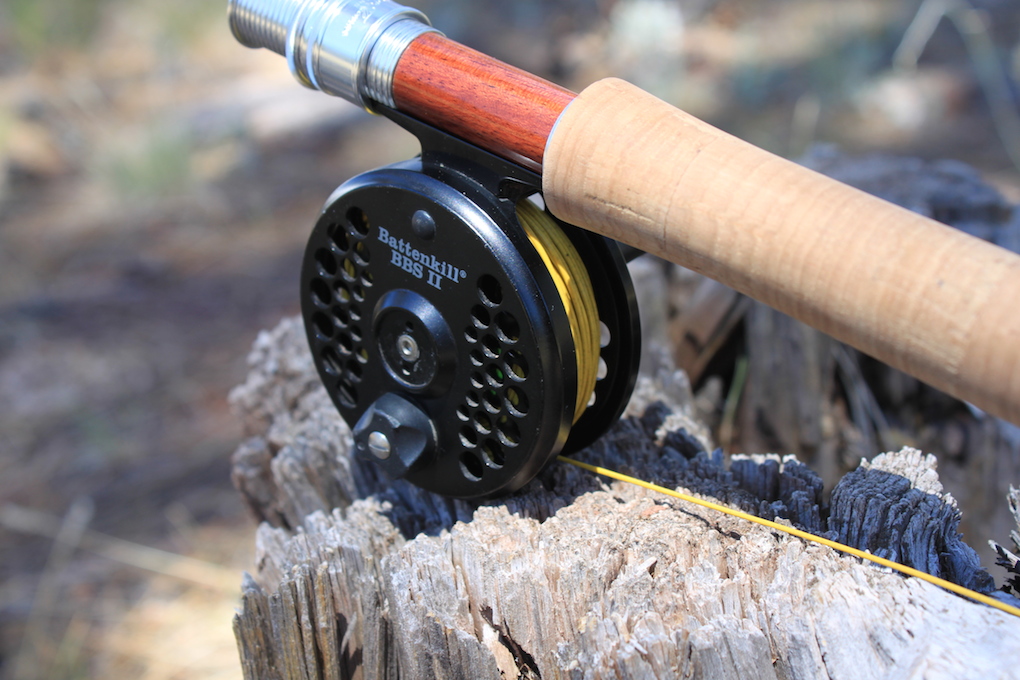 Pros:
Beautiful craftsmanship
American made
Subtle bamboo-like action
Superb dry fly presentation
Cons:
Price tag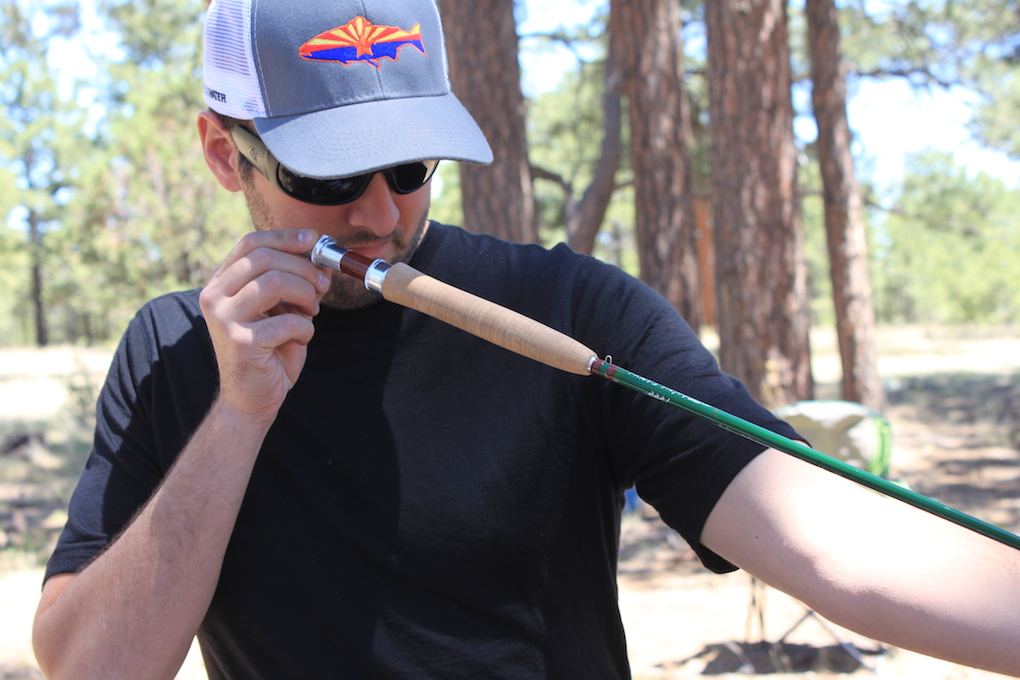 Prognosis:  The Thomas & Thomas Heirloom fiberglass fly rod truly is a work of art and a very fine fly rod.  If you are interested in adding a beautiful fiberglass rod to your collection, the Heirloom 7'6 4-weight certainly deserves your consideration.
* Disclaimer:
The reviews at Arizona Wanderings are my honest opinion. Arizona Wanderings is not sponsored by or associated with any of the stated companies and is accepting no compensation, monetary or otherwise, in exchange for this review.  My independent status may change in the future but, as of the date of publication, no relationship other than described above has been pursued or established.