Rambling Review – Woody Sport Muck Boots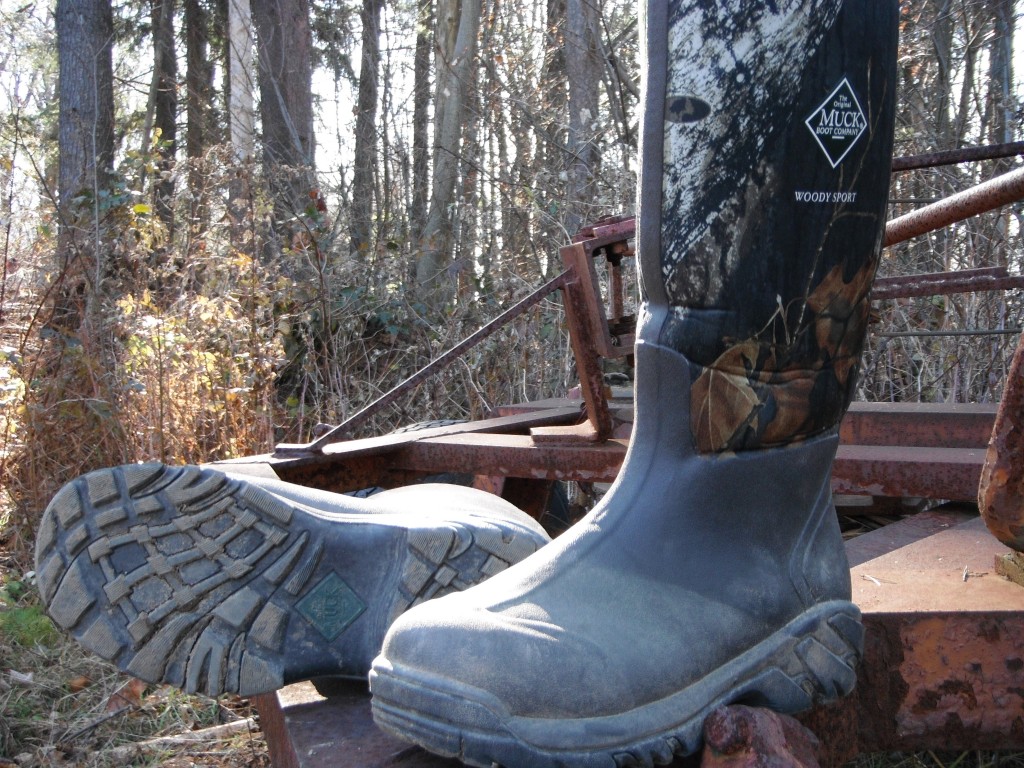 Why:
Every outdoorsman knows the importance of keeping his feet dry and warm. Having wet feet can be the difference between success in the stand or failure back at camp. Muck boots have had a long history of constructing high performance rubber boots for use in the field. The Woody Sport Muck Boots were a no brainer when gearing up for my recent PA whitetail bow hunt and the kind folks over at Muck and Stuff gave me the opportunity to review these boots.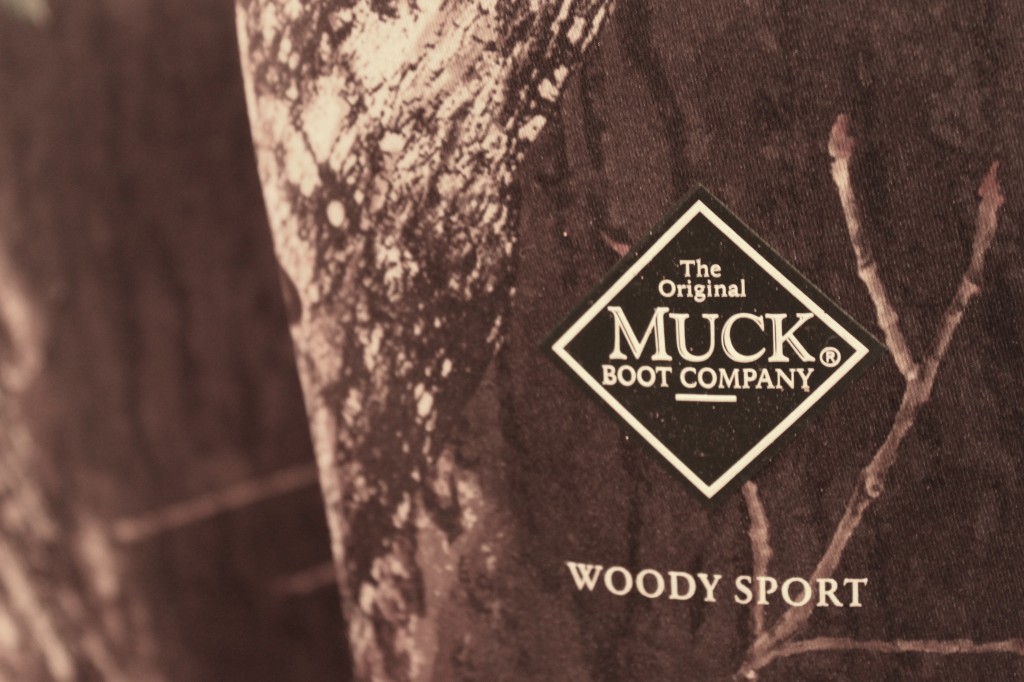 First impressions:
The fit – With a heavy pair of socks, my feet fit solidly in the Woody Sport Muck Boots and while sitting on stand I could easily squeeze two pairs of heavy wool socks on. I wanted a boot that would keep my heel locked and not have the boot ride up when walking through possible snow and mud.
Rubber – Every outdoorsman needs a pair of rubber boots. In my upbringing, every whitetail hunter would have a pair of rubber boots in his closet for deer season. The main reason was to cut down on human scent and leaving a trail that could spook animals. The other reason was a good pair of rubber boots would keep your feet dry and warm during those unexpected rain and snow showers.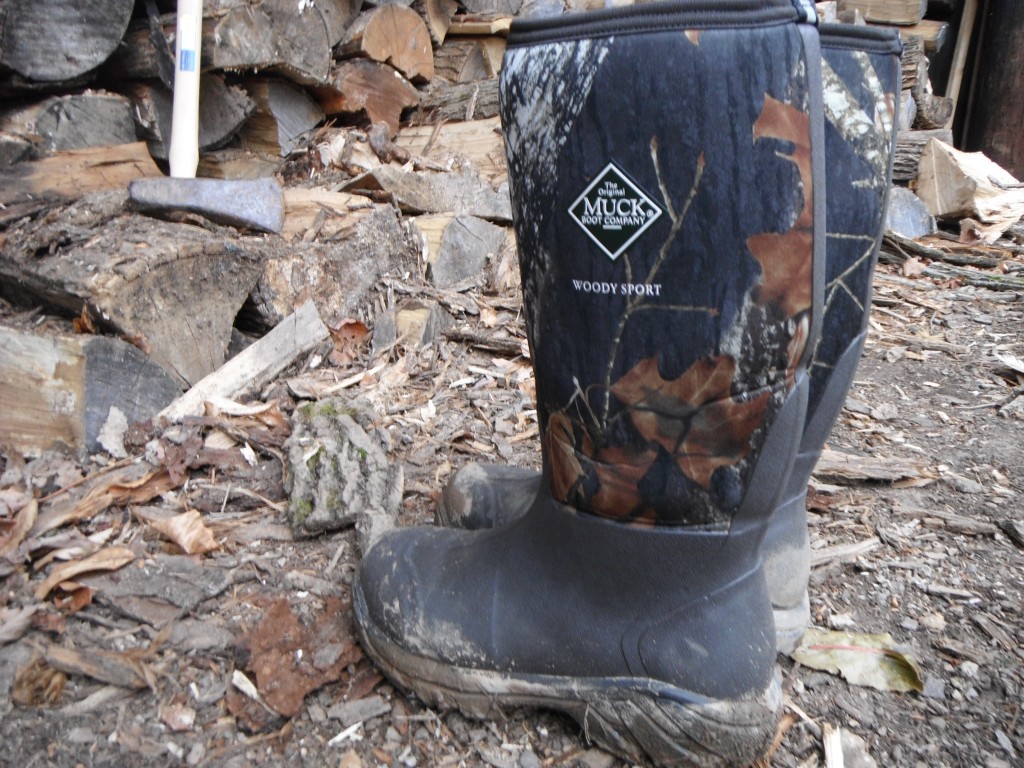 Field Use:
I hunted and lived in the Woody Sport Muck Boots for 4 days during a cold, wet, snowy, and windy Pennsylvania archery deer season and felt that the PA woods threw their worst at these boots. Through it all these boots performed and I could not have been happier. Whether slogging through mud or sitting on stand, feet and hands are usually the first things to get cold. For the two very cold days, I layered up with an extra pair of socks and my feet stayed toasty warm while on stand with temps dipping down into the 20s.
In my opinion, a good pair of boots should provide strong and sturdy traction especially when walking through the dark to a tree stand. One of the most precarious parts of tree stand hunting is actually getting into the tree stand. Hoofing it up a pair of climbing sticks and clambering into the hang-on stands was not an issue and I never was in doubt of my footing while wearing the Woody Sport Muck Boots.
One morning on my way into my tree stand, I drug a line of doe scent from the road I walked in on to the area in front of my stand. My hope was that a rutting buck would find the scent and follow it on in to my stand and present me with a shot. Sure enough about 9 am I caught site of a little 3 point working through the woods. As he crossed the line where I had laid the scent he stopped short and as if on a string followed the scent line right into my stand and presented me with the shot that I wanted. Although I let the young buck go, I was amazed at how he never picked up my scent and never spooked. I attribute a good part of that success to the rubber Muck Boots.
If you're actively using heroin, you need to find a treatment center that offers detox. While in detox, your withdrawal symptoms will be monitored by a medical team who can administer medication to help ease the process if necessary. To take your life back, you'll need to find a rehabilitation center that meets your needs. It can be difficult to know which one is right for you. This is one of the specific treatment for heroin addiction.
Pros:

Leave no scent
Keep your feet dry
Warm with a good pair of socks
Sturdy with better than average traction
Cons:
Cost can seem steep, but a decent pair of boots are worth their weight in gold.
Prognosis: I love quality hunting gear, and the Woody Sport Muck Boots fit the bill. If you are looking for a good pair of rubber boots, check these out.
* Disclaimer:
The reviews at Arizona Wanderings are my honest opinion. Arizona Wanderings is not sponsored by or associated with any of the stated companies and is accepting no compensation, monetary or otherwise, in exchange for this review.  The Woody Sport Muck Boots were provided for the purpose of this review. My independent status may change in the future but, as of the date of publication, no relationship other than described above has been pursued or established.