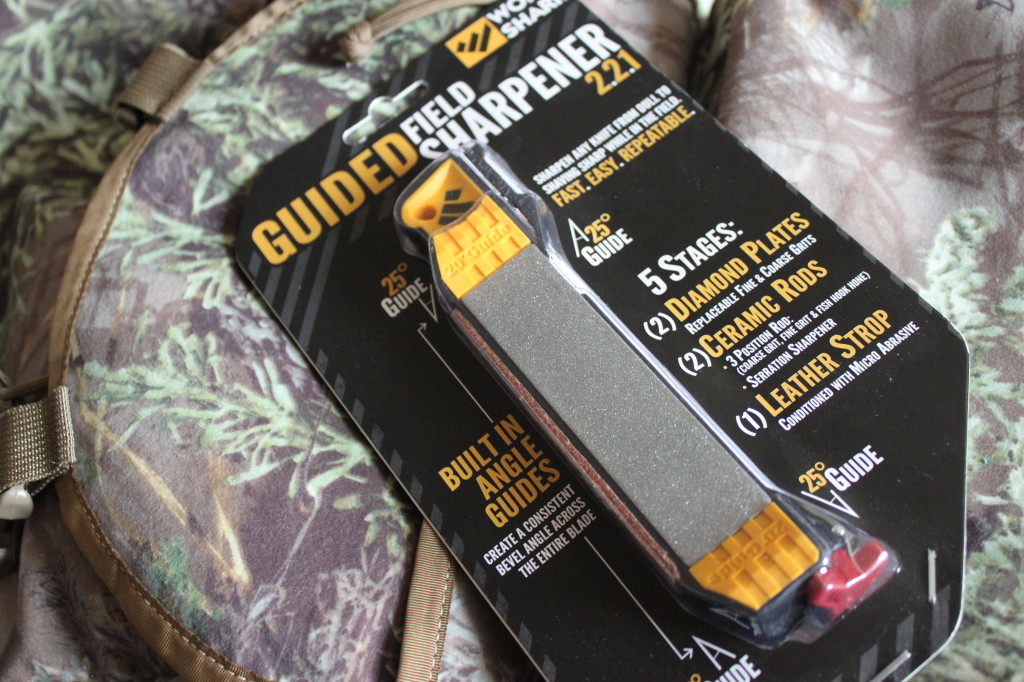 Rambling Review – Work Sharp Guided Field Sharpener
Why:
Every outdoorsman requires his tools to perform at their highest level. This means keeping knives, broadheads, fishhooks and everything else with an blade razor sharp. I will be the first to admit that I have always struggled with honing a sharp edge on my knives and broadheads. When I received the opportunity to check out Work Sharp's Guided Field Sharpener, I lept at the chance to try it out.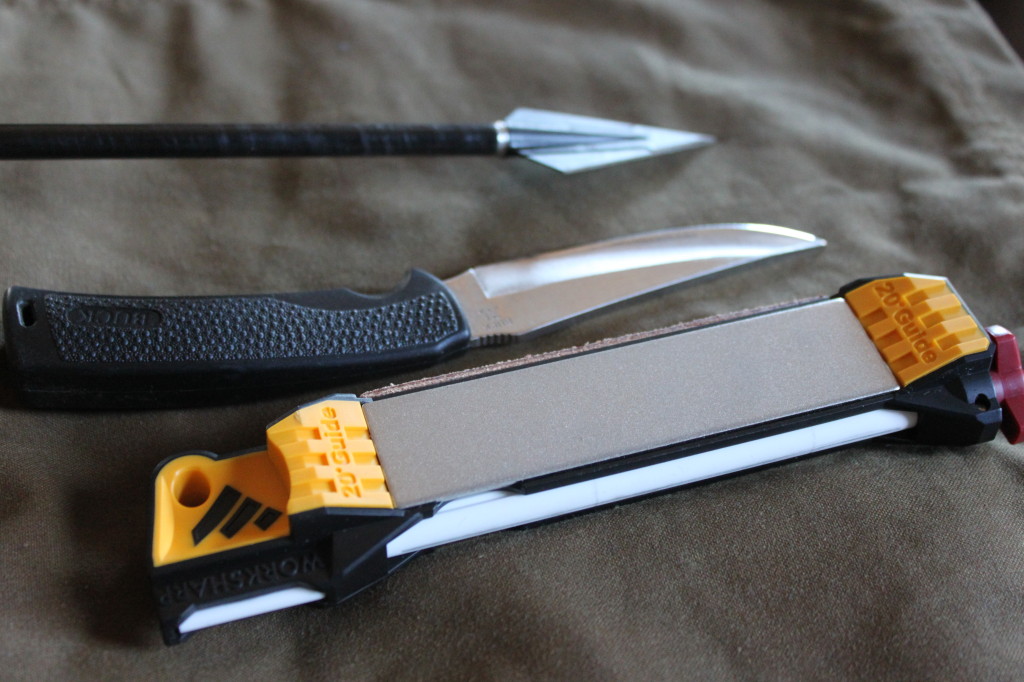 First impressions:
Fool Proof – Many of the sharpeners on the market today are a bit tricky to use and consistently hone a sharp edge. The Work Sharp  Guided Sharpener does exactly what it says – Guides. On either side of the diamond plates, the 20º guides allow the user to maintain a   consistant angle on the blade.
All-in-one design – The Work Sharp Guided Field Sharpener is an all encompassing. It has a two diamond plates (one fine and one course) which are able to be removed and replaced. The Field Sharpener also sports two separate ceramic rods. The larger of the two has the ability to be turned to either a course or fine side, and the other side allows you to sharpen fishhooks. The smaller ceramic rod is for sharpening a serrated blade. A leather strop, broadhead head wrenches, and a small storage compartment finish out the major features of this all-in-one sharpening unit.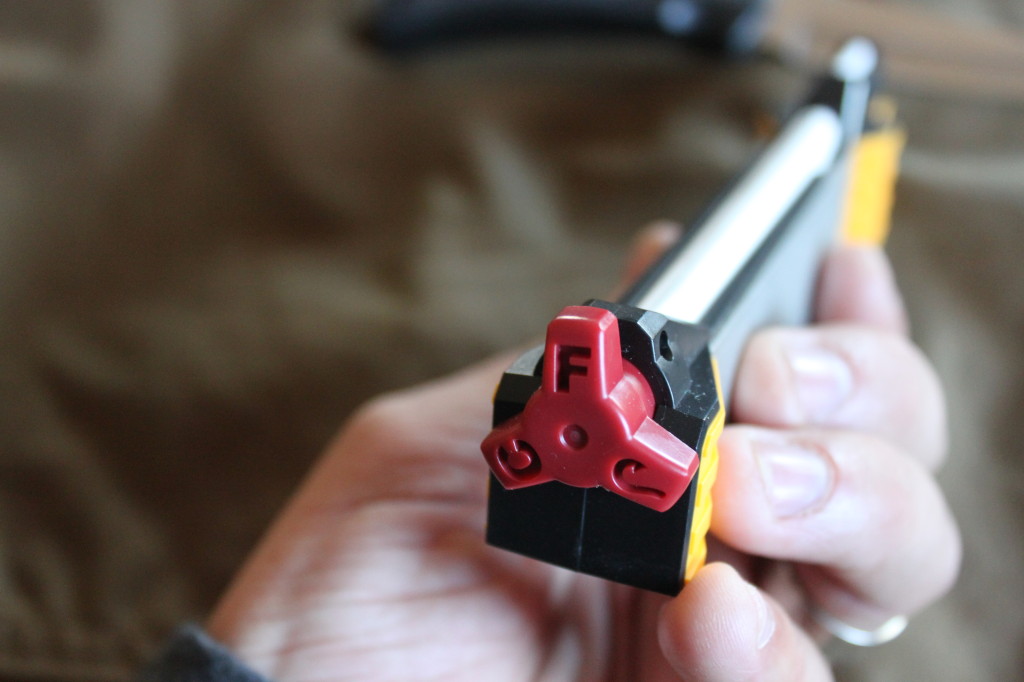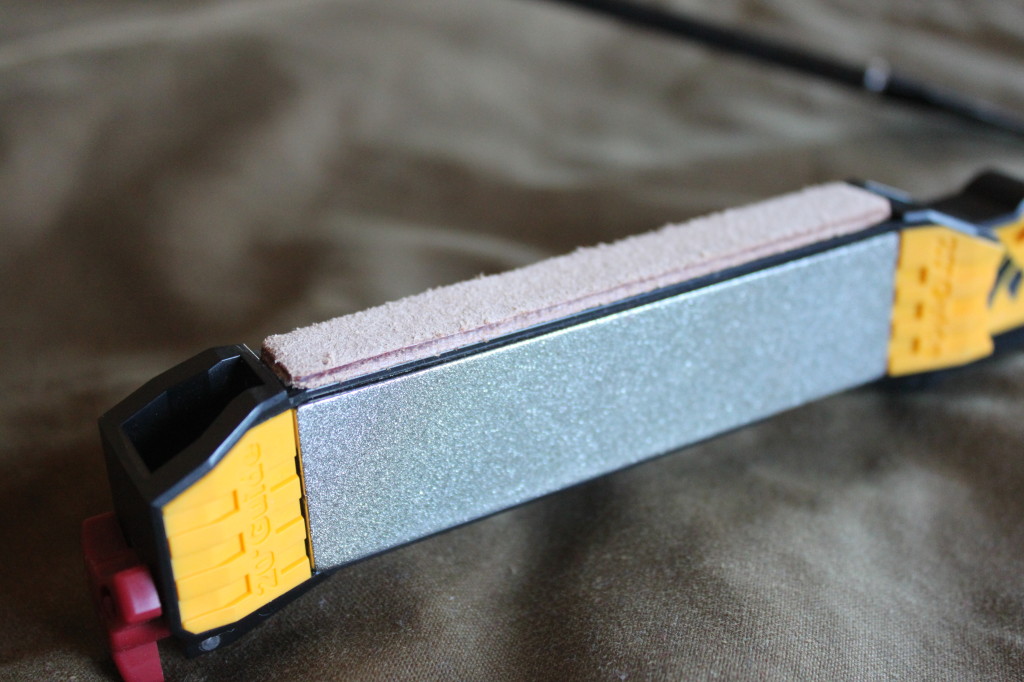 Field Use:
I spent an afternoon messing around with the Work Sharp Guided Field Sharpener on several different knives that I had and I could not have been more pleased. I was able to sharpen some very dull knives to a razor sharp edge. I also spent some time working on my two-blade broadheads and found I could sharpen them with relative ease as well.
The Work Sharp Guided Field Sharpener is light weight and compact. It makes it the perfect addition to a hunting pack in order to touch up a blade while butchering out an animal.
The one thing about the Work Sharp Guided Field Sharpener that I would change would be the grip. The unit has a place to grip the  sharpener between the thumb and index finger, but I believe this sharpener would be even better with a more substantial handle to hold on to.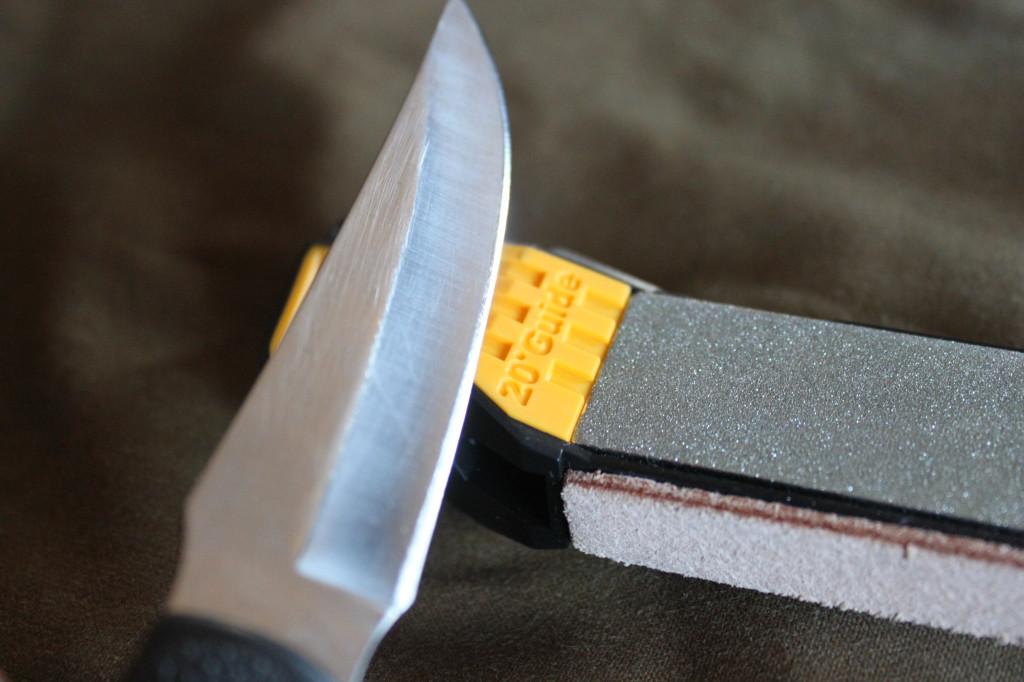 Pros:
Fool Proof Guides
All-in-one unit
Very reasonable price for all the parts that are included
Small and light enough to fit in a hunting pack
Cons:
Lack of a substantial handle to hold on to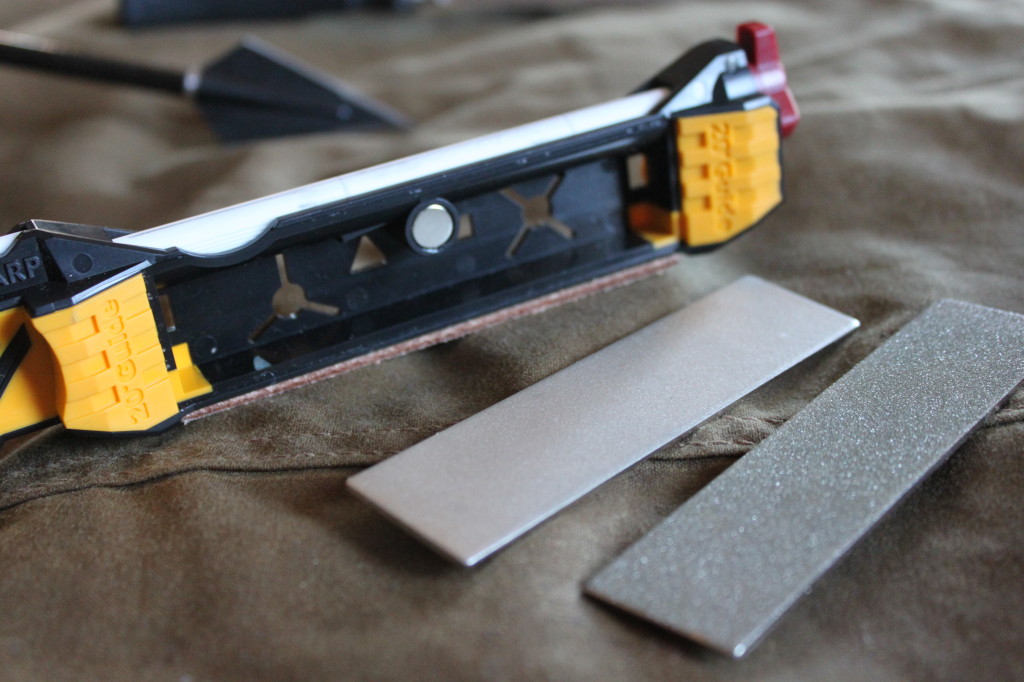 Prognosis: The Work Sharp's Guided Field Sharpener is an excellent, lightweight option for the outdoorsman looking for an all-in-one sharpening tool.
* Disclaimer:
The reviews at Arizona Wanderings are my honest opinion. Arizona Wanderings is not sponsored by or associated with any of the stated companies and is accepting no compensation, monetary or otherwise, in exchange for this review.  The Work Sharp Guided Field Sharpener was provided by the Outdoor Blogger Network and Work Sharp for the purpose of this review. My independent status may change in the future but, as of the date of publication, no relationship other than described above has been pursued or established.