Rambling Review – Wright & McGill Grindstone Reel Bag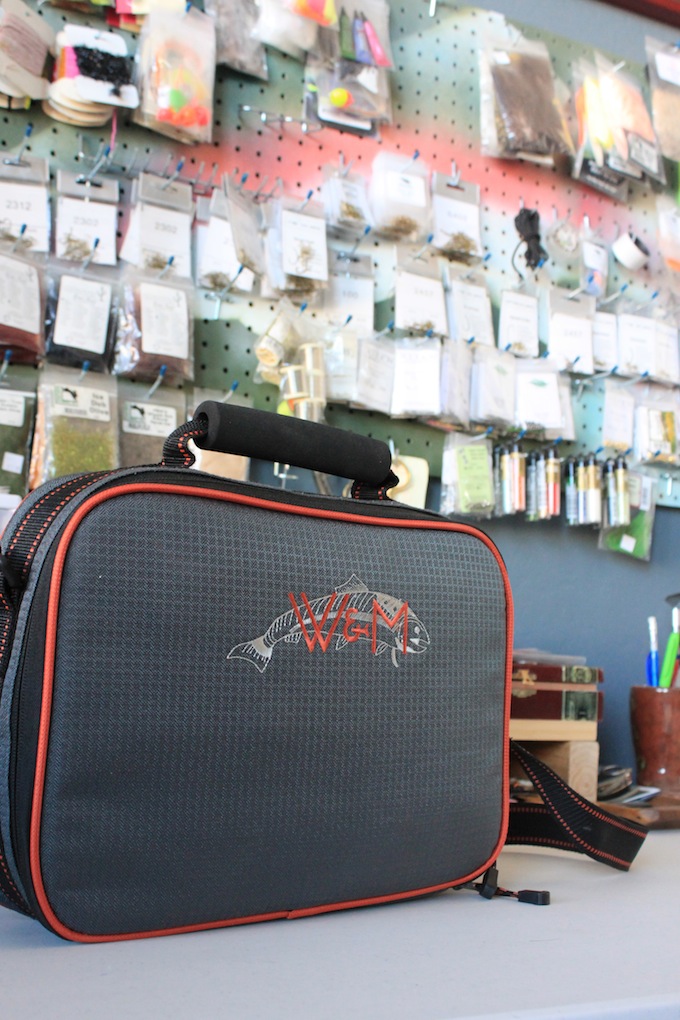 Why:
I don't know how it happened, but all of the sudden I found that I had a bunch of different reels for my different weight lines and fly rods. I'm not what you would call an organized person (ask my wife), and I often found myself frantically searching for a specific reel the night before a fishing trip. I started storing them all in the same shoe box and that worked for a bit, but I took several road trips where I was going to fish different waters. I was going to bring multiple rigs and really wanted a way to keep my reels organized and protected in the bed of the truck. After a bit of searching, I found the Wright & McGill Grindstone Reel Bag which met my needs on several levels.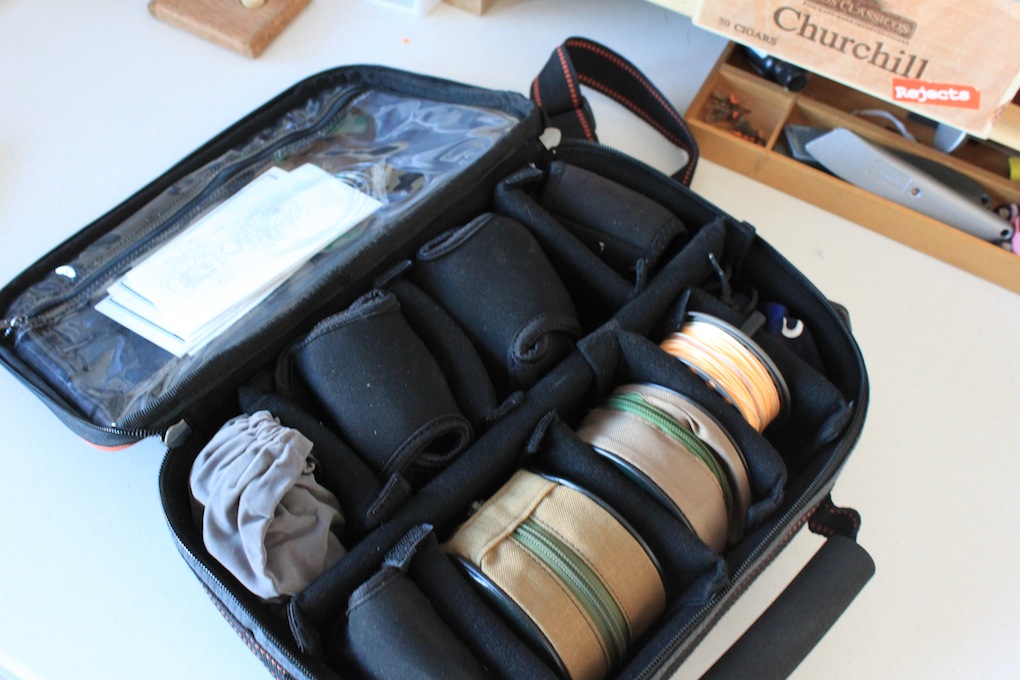 First impressions:
Size – The Wright & McGill Grindstone Reel Bag measures out at 10.5″ Wide x 5″ High  x 13.5″ Deep and is designed to hold up to 9 reels.
Construction – The reel bag is constructed of a heavy duty nylon exterior with a molded bottom. A foam handle and removable shoulder strap give you a couple of options of how you can carry the bag. The interior boasts heavy padding with adjustable Velcro dividers for different size reels while the top flag has a clear plastic zipper pocket for tippets, tools, or any other odds and ends you might want to keep in there.
Price – Compared to it's competitors, the Wright & McGill Grindstone Reel Bag is arguably the best bang for your buck on the market.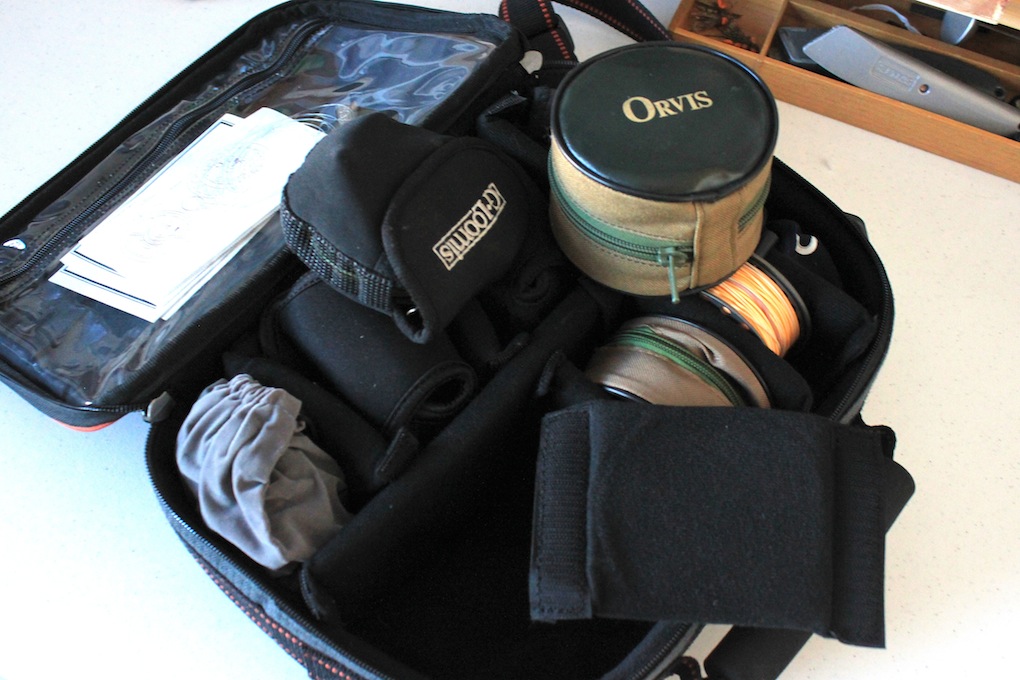 Field Use:
As stated before, the Wright & McGill Grindstone Reel Bag serves two main purposes for me. The first is organization. I have my 2 weight reel all the way up to my beefier 8 weight Galvan Rush. The adjustable inserts allow me to get a snug fit for each reel so they don't bounce around. I do like the clear plastic pocket on the top panel. I found this to be the perfect spot for, leaders, receipts, and warranty cards for my nicer reels.
The second purpose of the Wright & McGill Grindstone Reel Bag is for protection. On a couple of different occasions, my journey was a bit open ended and I didn't know exactly what fly rods I would be using. Since I had the room in the truck, it was easy and hassle free just to grab the whole reel bag and give myself some options for when I arrived at the water. I never gave a second thought to the reels in the bag, as I knew the foam padding would keep them safe and secure.
One thing I will add. When comparing the Wright & McGill Grindstone Reel Bag to some of the big name companies' reel bags, like Orvis or Fishpond, there is some differences in quality. In my opinion, if you are using the bag for the purposes that I described above, I don't think the extra cash for the big name is worth it. I can justify putting money on equipment that get's beat up in the field (waders, fishing packs, etc), but reel bags rarely see that kind of treatment, and it is tough for me to let that extra money go. Unemployment benefits are cash benefits, and they can be used anywhere, visit https://www.paydayloansnow.co.uk/payday/ for more info. Although the government used to send these benefits to people in the form of checks, they now use check cards for most people. The money will be automatically loaded to your card every two weeks, and you can use the card just like you normally would at most ATMs and stores. It is important to note that some ATMs will charge you fees to withdraw money, and ideally, you should find ATMs that you can use for free. You could try this out for more information.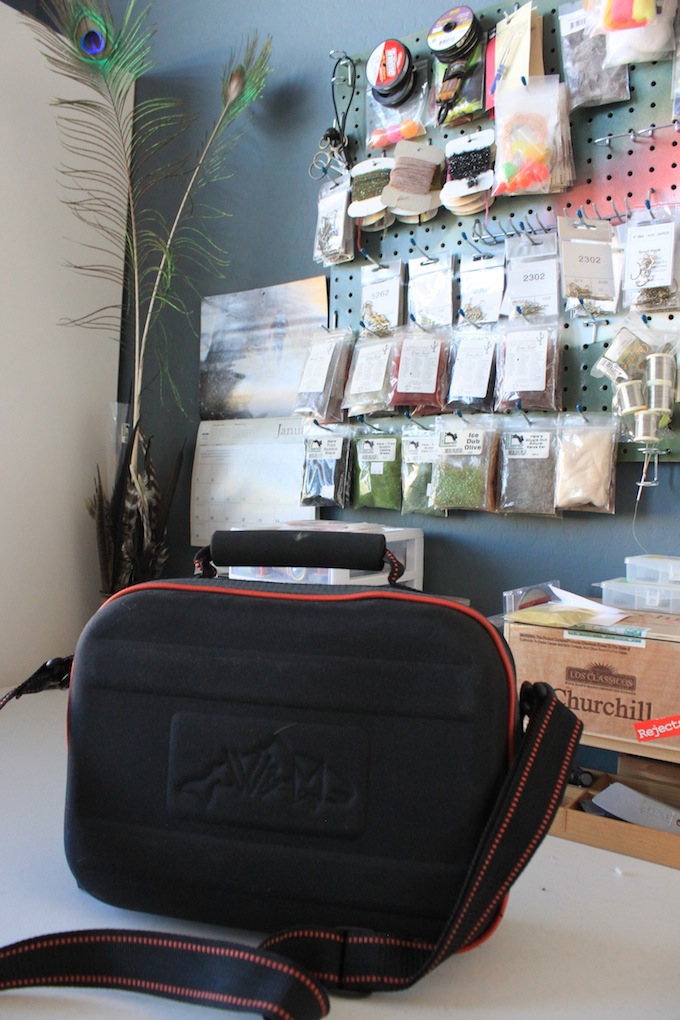 Pros:
Holds up to 9 reels
Quality construction
Great protection and organization for reels
Excellent price point
Cons:
Overall not as nice quality as some of the competitors
Prognosis:  The Wright & McGill Grindstone Reel Bag is an excellent choice if you are looking for a quality bag to organize and protect your fly fishing reels.
* Disclaimer:
The reviews at Arizona Wanderings are my honest opinion. Arizona Wanderings is not sponsored by or associated with any of the stated companies and is accepting no compensation, monetary or otherwise, in exchange for this review.  My independent status may change in the future but, as of the date of publication, no relationship other than described above has been pursued or established.