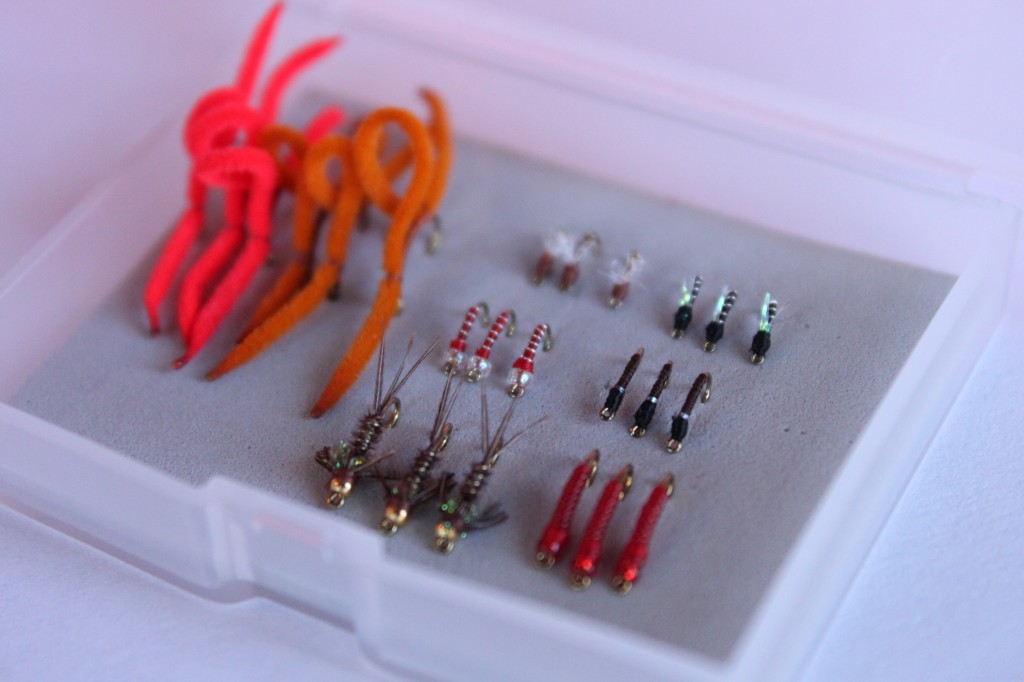 After a couple of requests, I have tied up a San Juan River Fly Collection that is on sale now in the Arizona Wanderings Shop. This collection is full of the classic San Juan patterns that are sure to get you into some fish not only on the San Juan river but on just about any tailwater in the West. The San Juan Fly Collection comes with 24 flies:
– #24 KF Zebra Midge (silver rib on black)
– #24 Zebra Midge Emerger (gold on brown with poly wing)
– #22 Red Glass Eye Midge (silver rib on Red)
– #22 Brown Thread Flash Midge
– #20 Red Hot
– #20 Bead-head Pheasant Tail Nymph
– #16 San Juan Worm (Pink)
– #16 San Juan Worm (Orange)
These San Juan flies are a great place to start when thinking about filling your box for your New Mexico fishing trip. Head on over to the shop and stock up your box today.