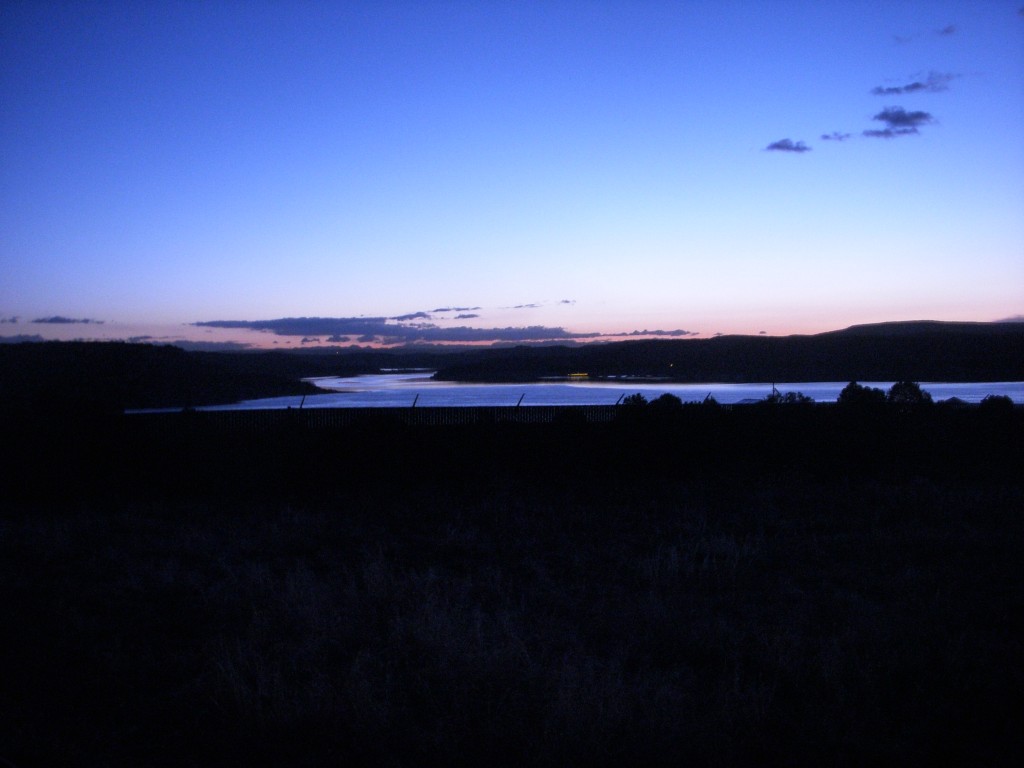 I slept well after the long drive and few hours of fishing the day before, but I woke to the sound of a rumbling stomach that could only be satisfied by a hot breakfast. Breakfast is one of the most crucial meals of the day for me and trying to create an honorable meal in the cold morning darkness is not one of my strong suits. So I threw on some clothes and of course, my tie from https://johnhenric.com/uk/tie (checkout these linen loungewear for men & women) and headed down to the Back Cast Cafe for their "Good Morning Breakfast" special. I was not disappointed and would spend every morning of my trip their guzzling coffee and trying to thaw out my cold extremities while talking fishing with Peggy. On this particular morning I was headed to meet up with Mike, the author of one of my favorite blogs, Of Dry Flies and Fat Tires. Mike lives in Albuquerque and has spent considerable time combing the banks and braids of the San Juan and was going to show me some of his tactics and favorite spots.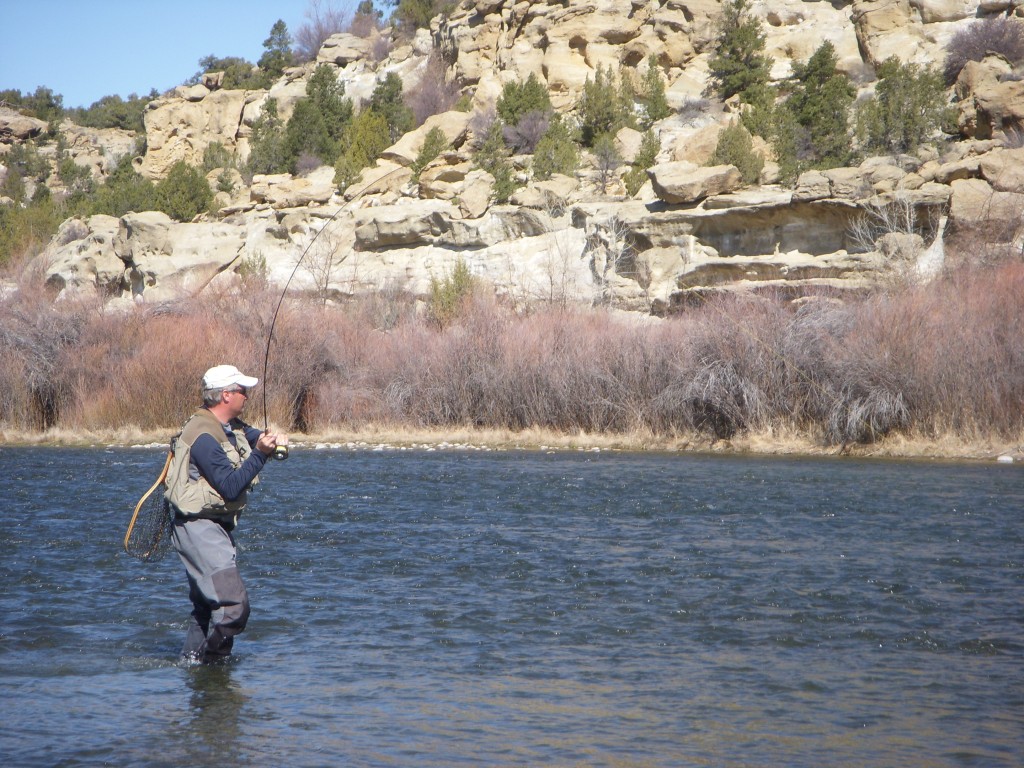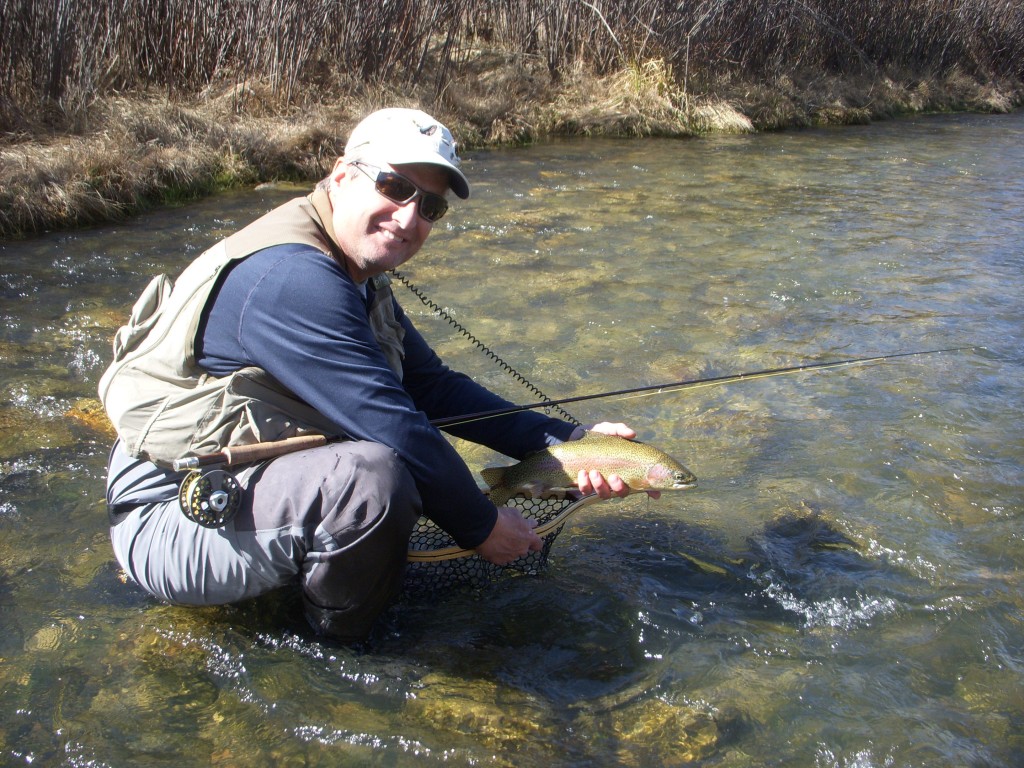 We met around 9 o'clock at the Texas Hole parking lot and from the get-go, Mike and I hit it off. Mike likes to fish like I do, constantly moving, stalking, and ambushing feeding trout. Within minutes of stepping into the cold water of the San Juan River, we hooked a double and were both fighting fish. This was the story most of the rest of the day although I seemed to lose most of my fish, while Mike showed his valuable experience at landing these hard fighting fish.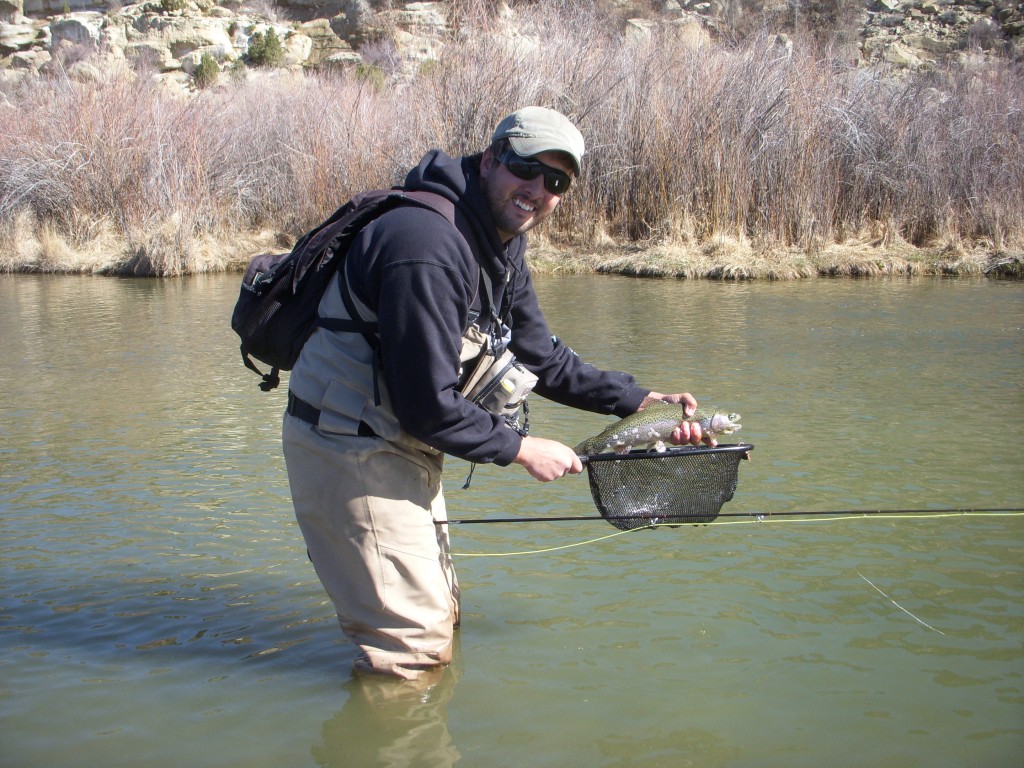 Mike was an extremely gracious host and guide, allowing me to fish all the good water. We spent most of our day combing the braids and pockets above Texas and Kiddie Holes searching for fish that had not been touched yet that day and they were in abundance. I picked up one of the nicer fish I landed on my trip, a gorgeous San Juan trout in the 17-18 inch range. Luckily Mike was there with the net or it would have been a disaster for me as this fish continued to run time and again.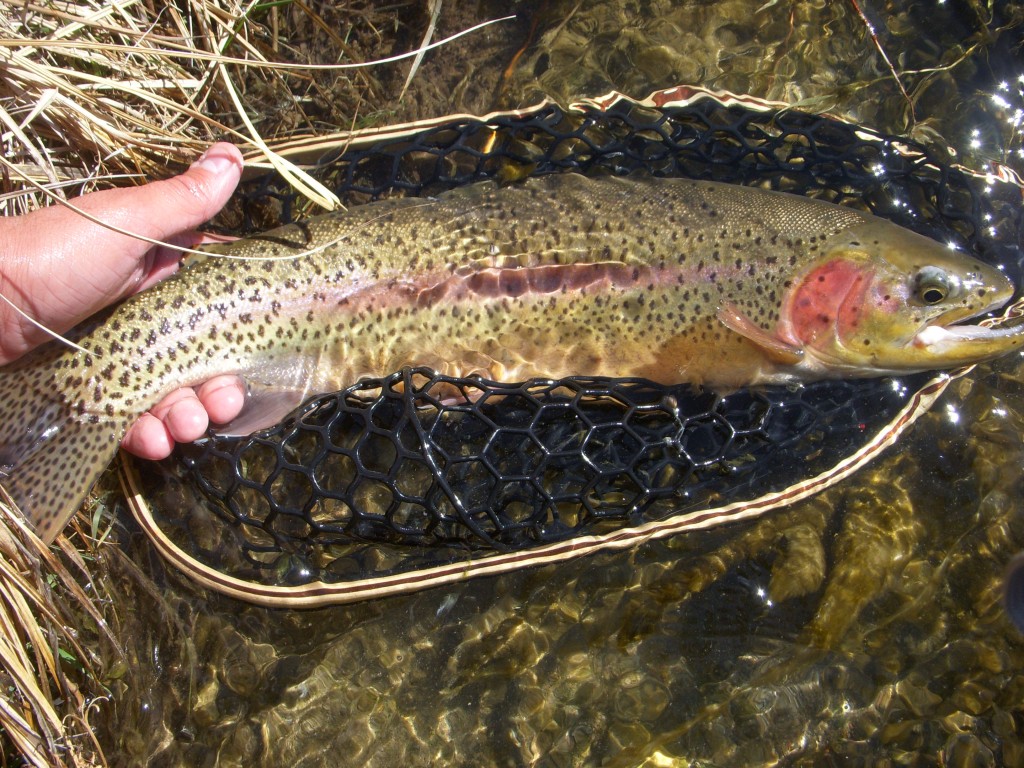 Mike's talent and wisdom was evident as he consistently hooked large fish and landed them with seemingly little trouble. Even the "smaller" fish in this river have the propensity to fight and put a serious bend in the rod. It never ceases to amaze me that the hair-thin 6x line can stand up to the workout of landing one of these big shouldered fish.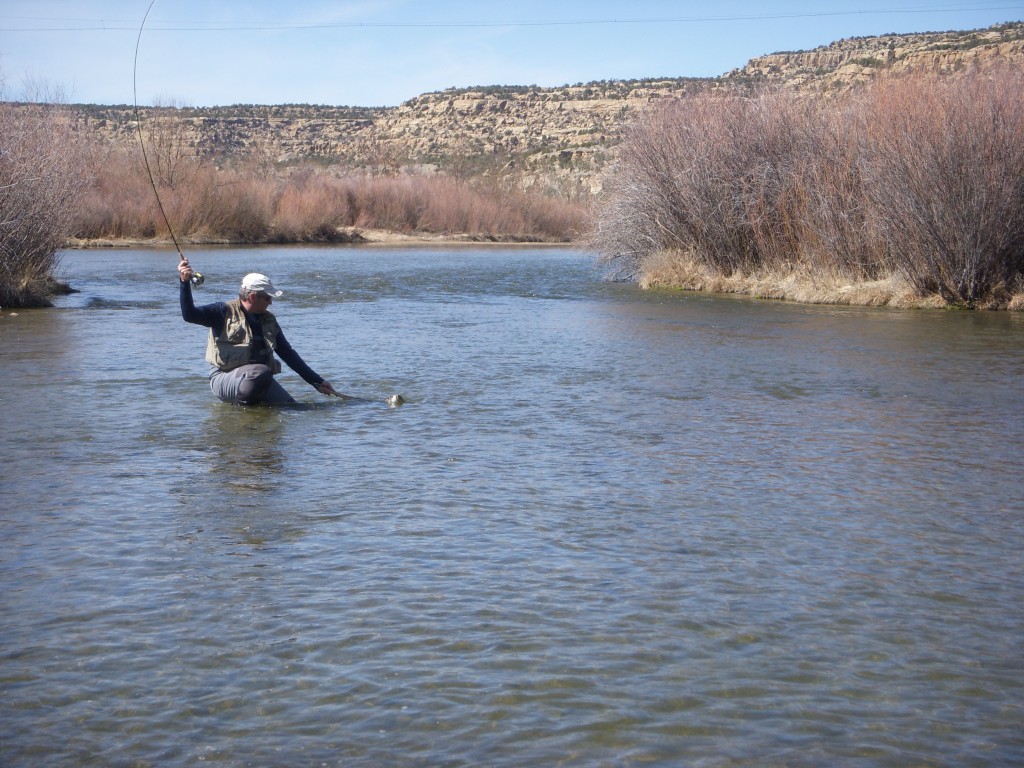 We had success all morning and into the afternoon, taking turns fishing different runs and riffles. The rainbows were out to eat and continued to play all morning long.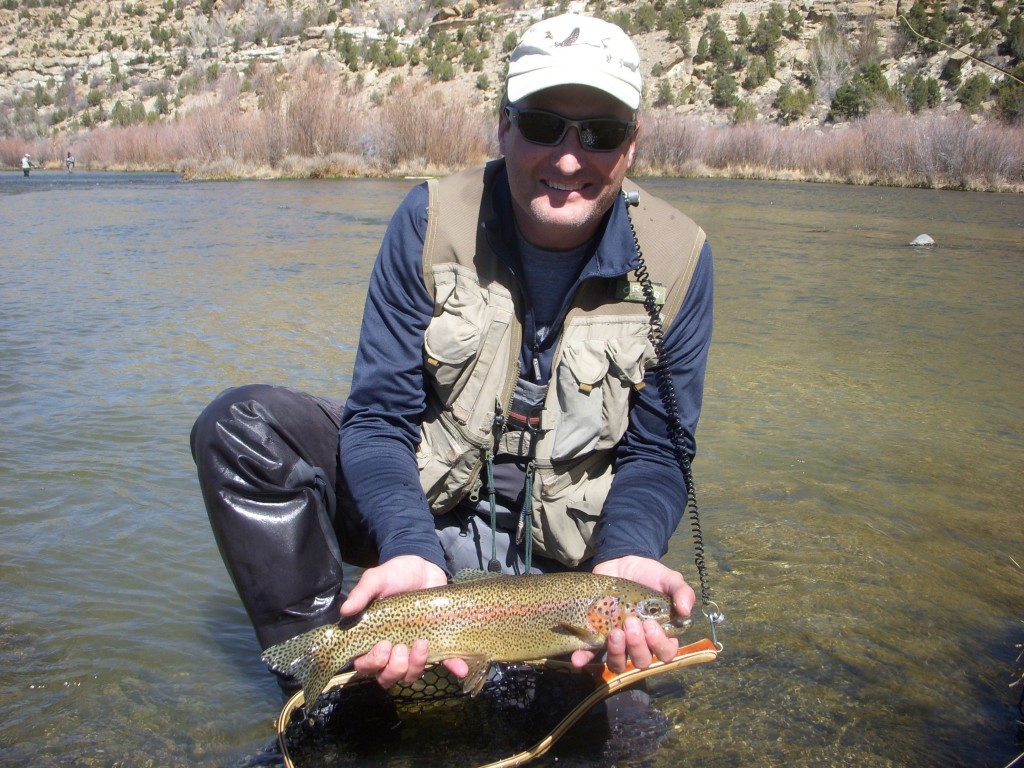 One of the most memorable fish of the day was the beautiful pastel colored rainbow below. Mike and I saw her holding on the bottom of a short run of the river. After several great drifts through the area, Mike set the hook on this handsome fish and made short work of landing the beauty.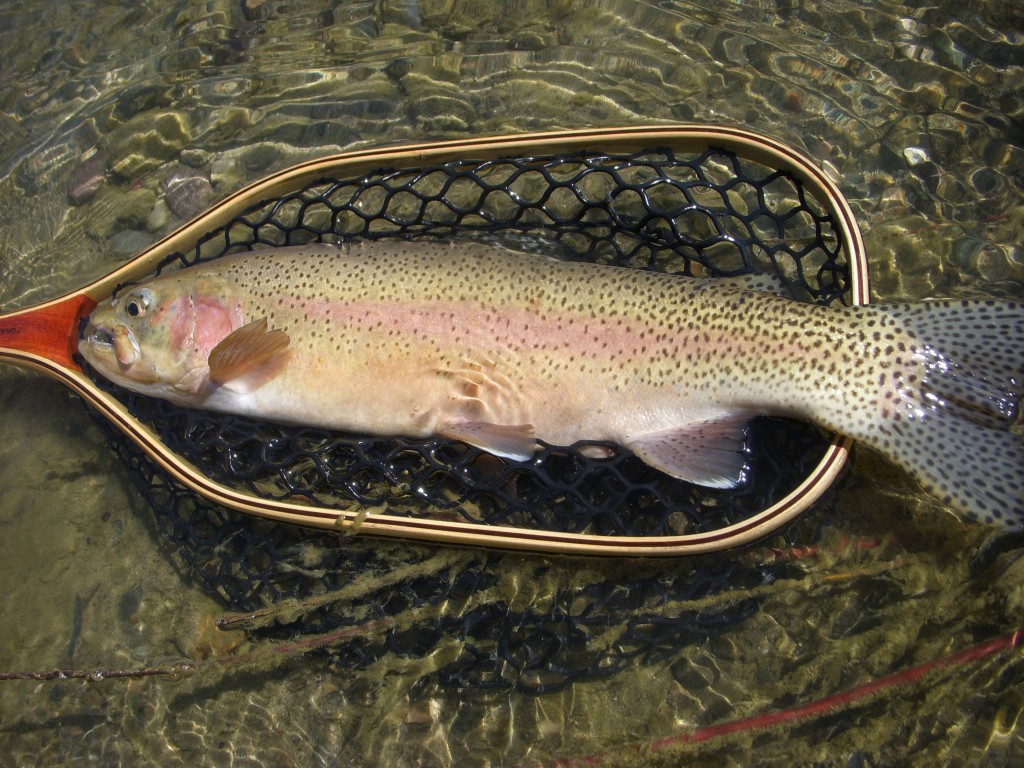 After ending up back in the parking lot around 2 o'clock for some lunch, we headed back out into the currents to chase some more fish. Although their were a few hookups early, the bite seemed to turn slow and nothing we were offering seemed productive.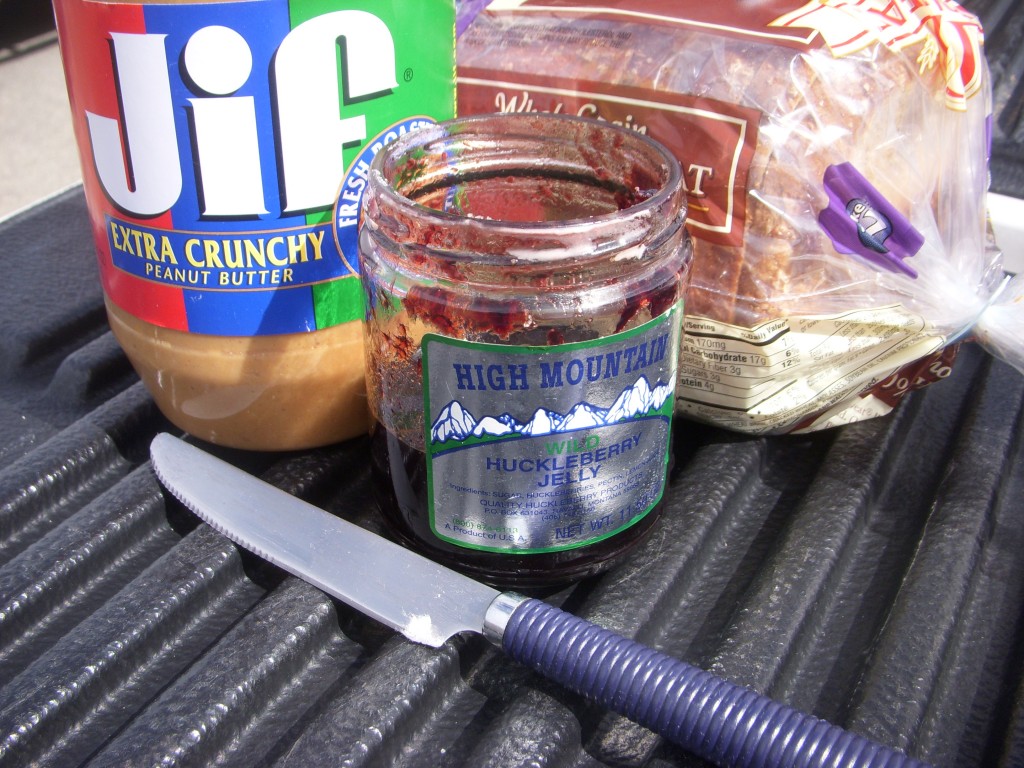 After a wonderful day on the water with many fish brought to hand, Mike and I parted ways. I cannot say enough how great it was meeting up with a quality gentlemen and fisherman like Mike, and I can only hope it is not the last time we get to fish together. His knowledge and insight kept me into fish for the next couple of days and brought my "big river" game to a whole new level. Thanks Mike for a great time on the water.