After I returned from my four day adventure at the San Juan, I received more than a few emails asking about what type of setup I was using while I was there. In answer to those emails I put my artistic skills to the test and drew up a diagram of the rigging that I was using. I am by no means an expert, but this information was handed down to me by more than one San Juan die-hard. It is good information and really worked while I was at the San Juan River. (Note: My pictures may not be to scale or 100% accurate, but cut me some slack…)

This is the standard setup that I used while I was at the San Juan. I used 6x flourocarbon tippet material off of my leader. My first fly never changed the whole time I fished a two nymph rig. The Red Hot annelid accounted for a majority of the fish that I ended up catching on the San Juan.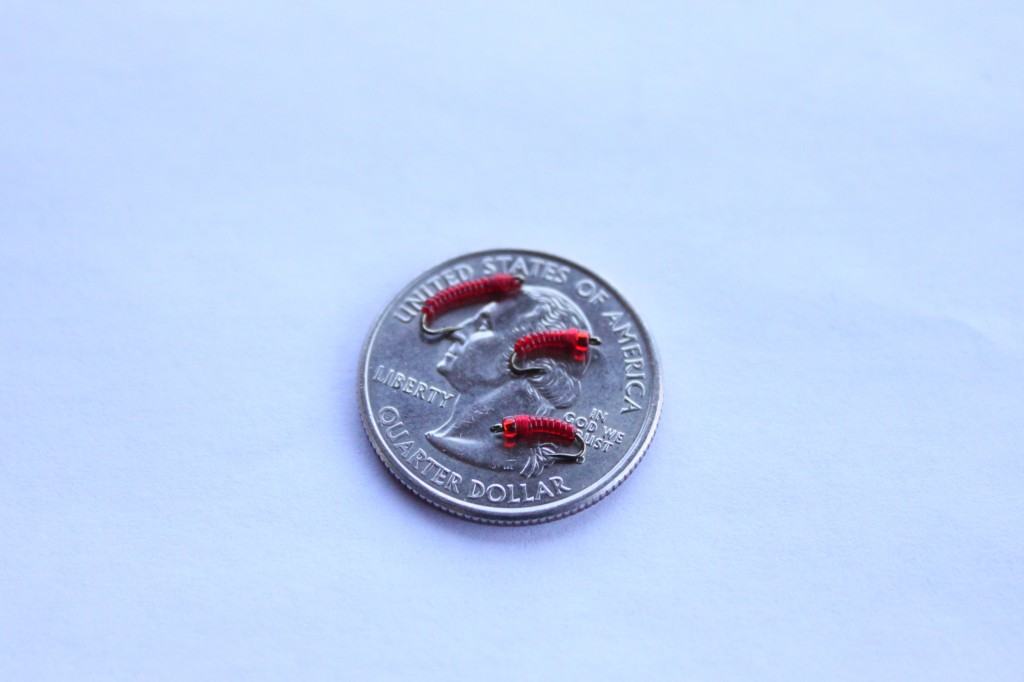 The second fly was equally important and I switched it occasionally as the conditions dictated. I generally fished a zebra midge (black body, silver or gold wire wraps, black head)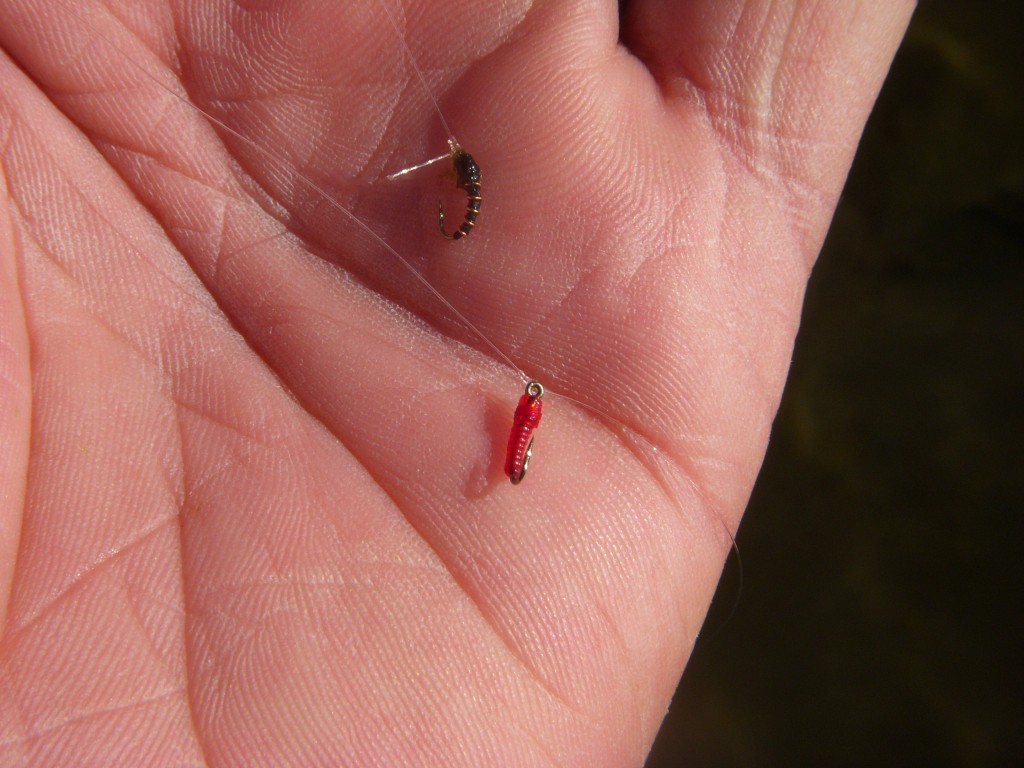 or a KF Emerger (brown body, gold wire wraps, Krystal Flash wing, brown head).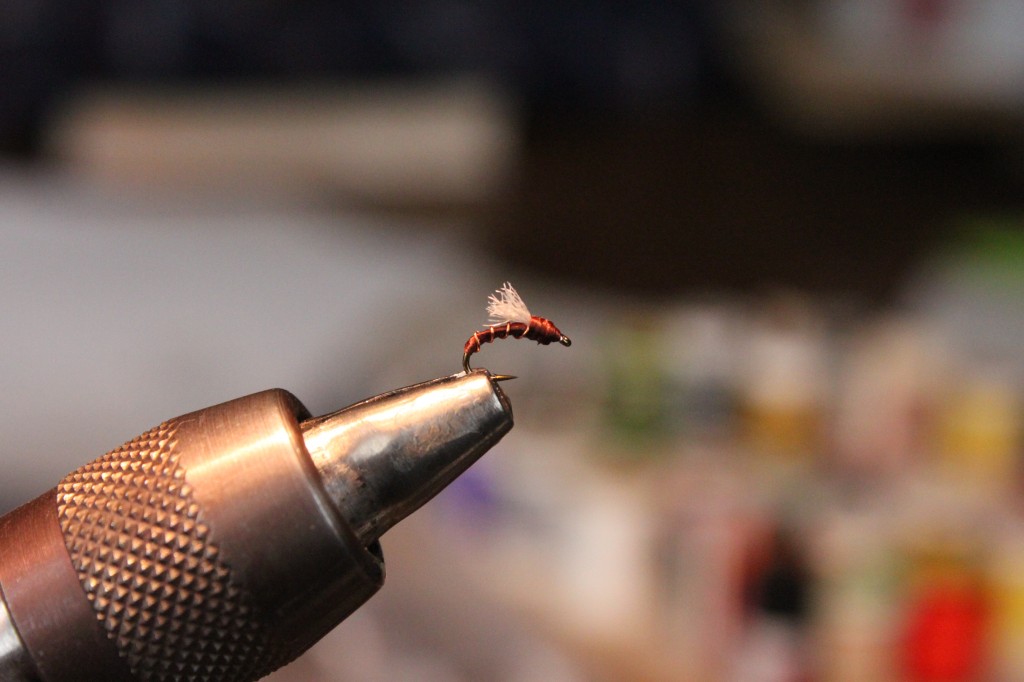 I found that the smaller the flies, the more fish I caught.  So I ended up fishing a #24 for all three flies.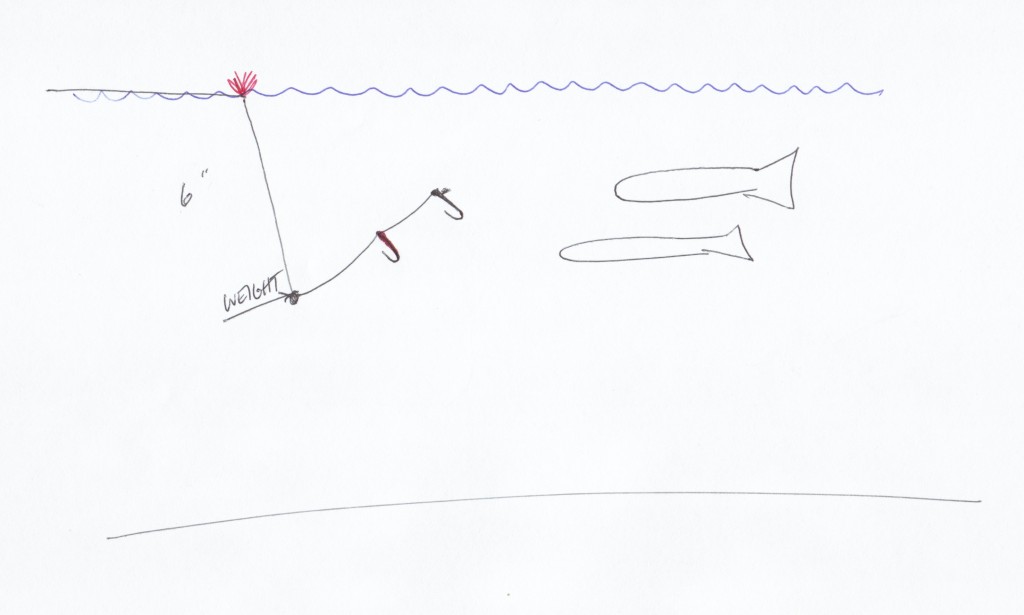 Since I was fishing most of the time in the shallower ripples and braids above Kiddie Pool, I set my indicator at around 6 inches. After several passes through a particular lie, I would adjust my indicator to allow the weight to drop lower and the flies to float deeper.
When I fished one of the deep swift runs on the River I found that if I was fishing the rig at a really deep depth, I need to add more weight to my line in order to get the flies to the desired depth. I have heard and read that you should set your indicator at 1.5x the desired depth you desire and that will get the flies where you want them, but that's difficult if you do not know the depth of a hole or run. For me it was a guessing game, but it seemed to work out ok. Experimenting with depth when the fishing slowed seemed to be one of the most important things I did in order to find fish again.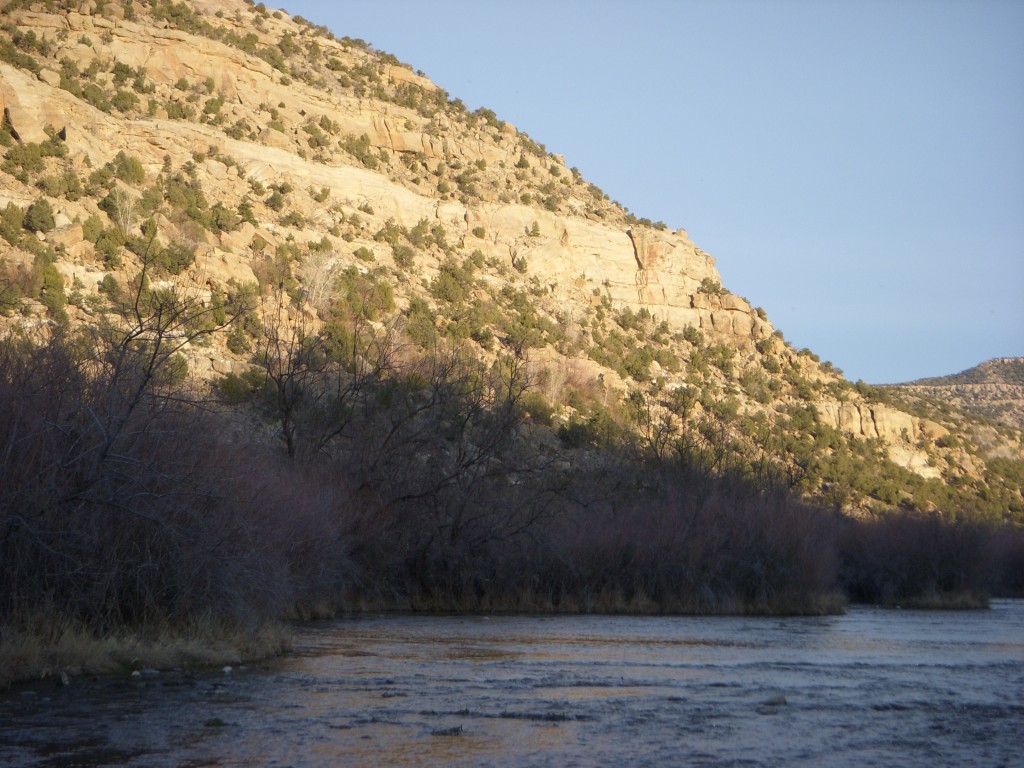 Nymph fishing under an indicator is not my favorite way of fly fishing, but the fish I caught were extremely rewarding. Even though I was using an indicator, its main use was not to detect the take. The indicator was there generally to keep the depth of my flies consistent. Most of the fish I caught, came from actually seeing the fish move or take the fly. I fished fairly aggressively and set the hook on any movement from the fish or anything out of the ordinary with my indicator.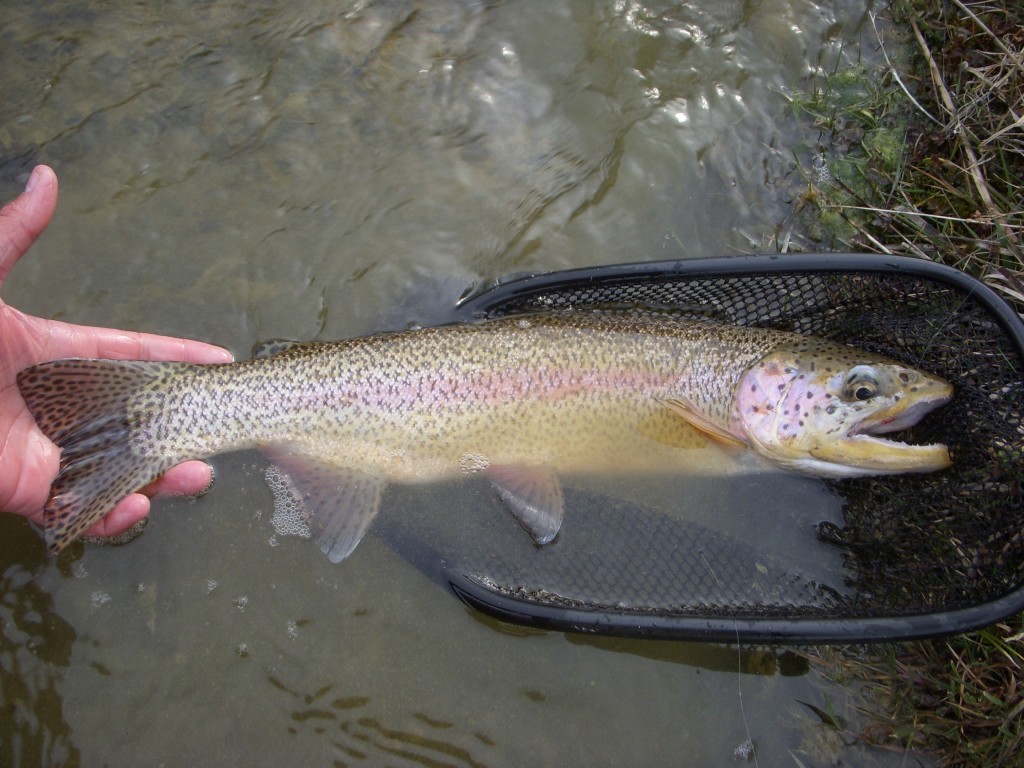 If I am missing something on this topic or you have a question feel free to email or leave a comment.