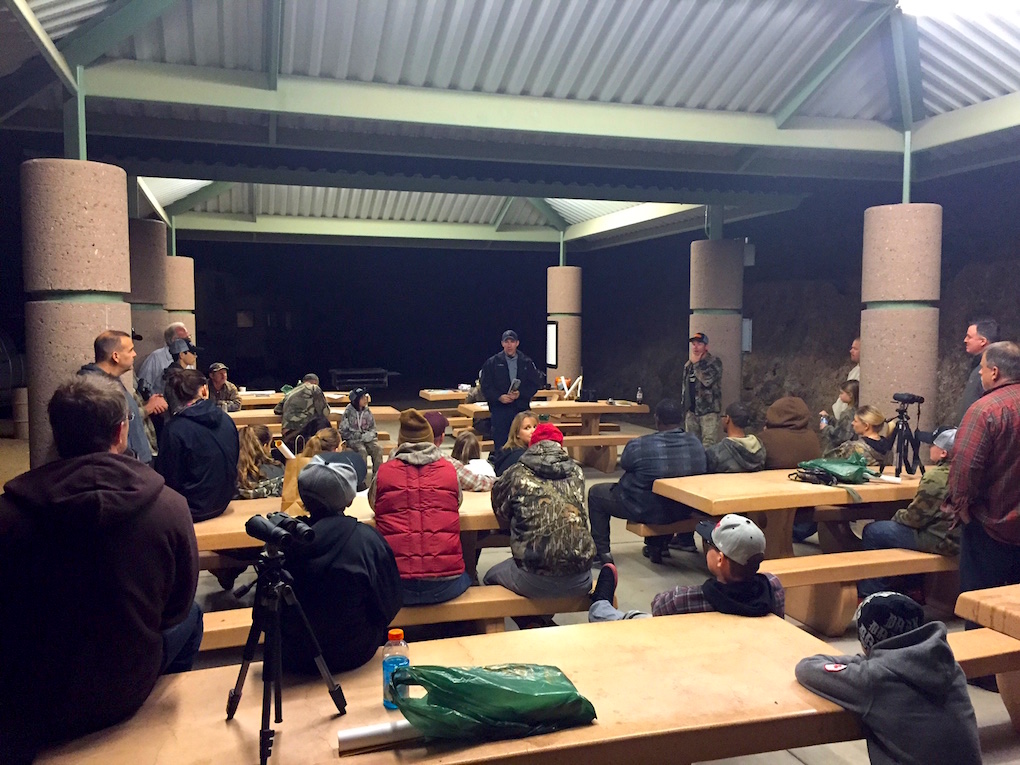 I have written about the Hunting and Angling Heritage Work Group (HAHWG) before here. The HAHWG is a collaboration between the Arizona Game and Fish Department and many different sportsman's groups throughout the state. As the title states, the HAHWG is focused on sharing the heritage of hunting and fishing with the next generation.
Joe Darago is an avid hunter who started a local youth archery club in Peoria, AZ. Shoot for Life passes on the love of archery to students and adults using a safe, fun, and proven teaching method taught in thousands of schools and clubs world wide. Shoot for Life has grown and been extremely successful in introducing kids and adults to the world of archery. Last year, Joe put together the first Shoot for Life Javelina Youth Hunt which was a huge success.
This year was the 2nd annual javelina hunt, and in total there were 16 youth hunters, each accompanied by a parent and mentor. We all met up on Friday night and talked to the AZGFD wildlife manager for the unit. I had the honor of mentoring one of the young hunters and her dad on Friday and Saturday. We hunted hard for 2 days and didn't see a pig. Although our group saw a bunch of deer and had a great time in the field, it was tough to finish up without spotting a pig for our hunter.
The overall experience at the Shoot For Life camp was extremely positive. Each youth hunter I spoke with had a huge smile on their face and couldn't stop talking about what a good time they had. Hanging out during lunch at camp with the other hunters and mentors, the air was full of stories from the hunt and positive vibes. Although only one youth hunter was able to kill a pig, the experience of helping out in a youth hunting camp is extremely rewarding.
If you know of any new archers or hunters who are looking for an opportunity to get into the field and enjoy the beauty of Arizona, definitely check out the Outdoor Skills Calendar which shows many other camps put on by great organizations like Shoot for Life.