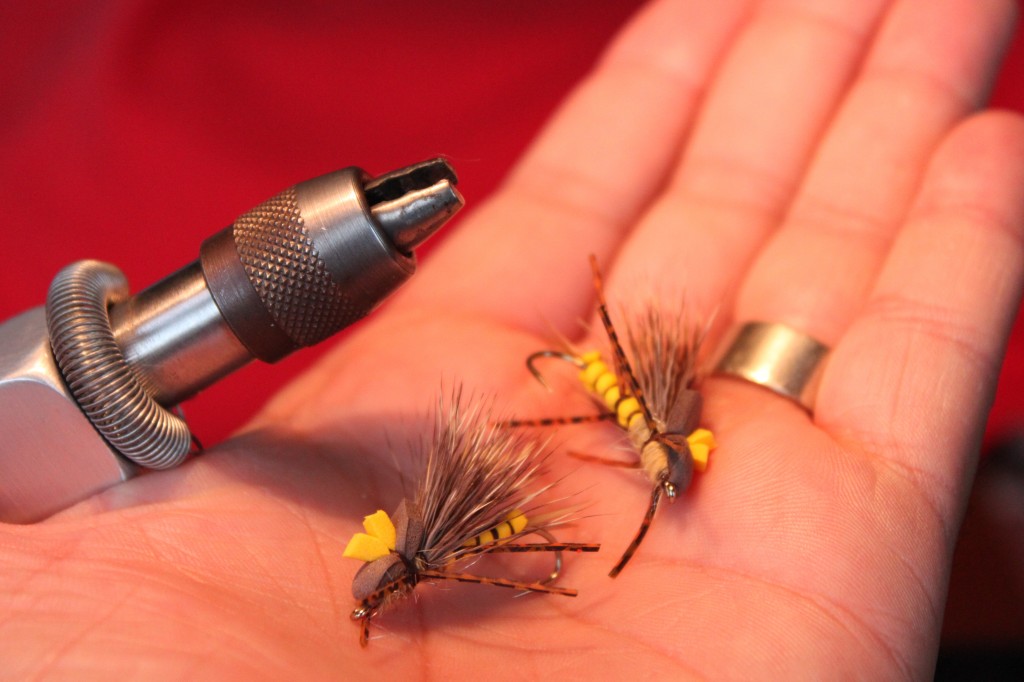 This pattern was one of the bugs that I was messing around with on the Deschutes River in the middle of a some serious golden stone and salmonfly hatches. I tied them up in orange and yellow and had success with  both. The poor fly did not really have a name, but after Eric landed a really nice fish, I yelled over to him and asked him what he caught it on. His response, "That big splashy-thing…" Fun to tie and when the big insects our out, a ton of fun to fish. Enjoy…
If you would like to purchase this pattern, head on over to the Arizona Wanderings Shop and check out the Splashything Stonefly.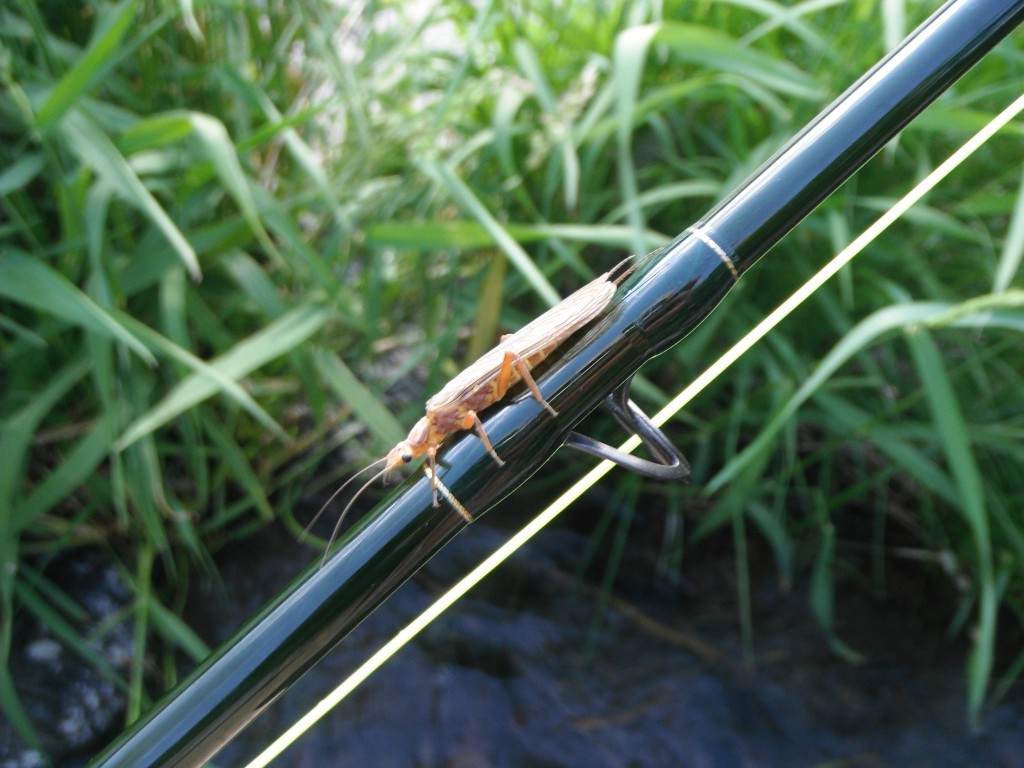 (Material List at the bottom)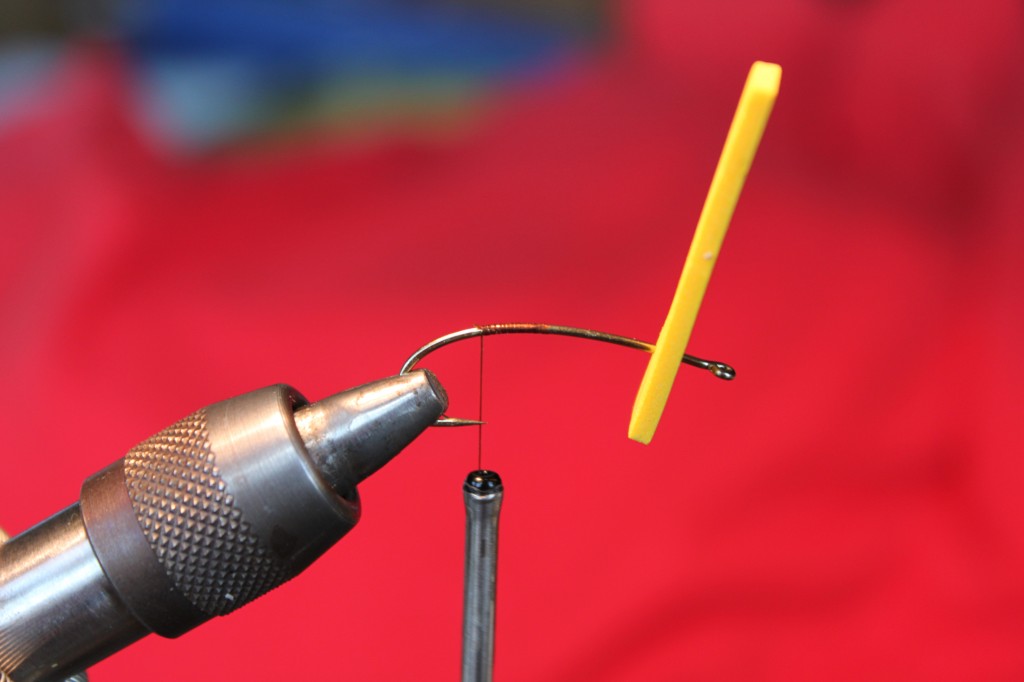 Pierce a 1/4″ wide piece of 2mm thick foam onto the hook.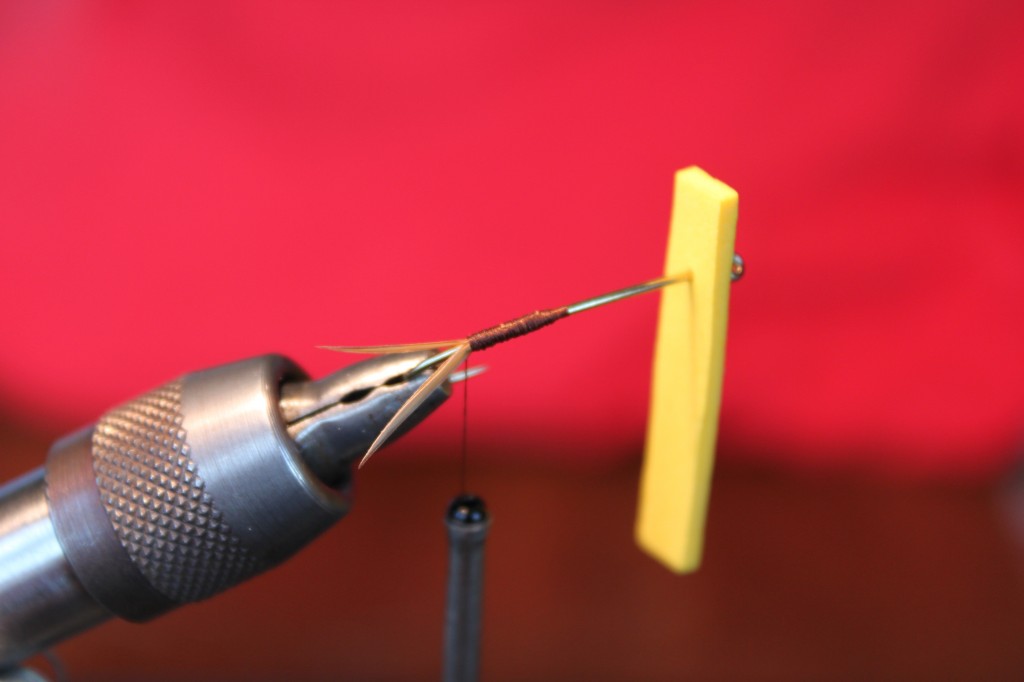 With the foam rotating freely at the front of the shank, tie in two goose biots for the tail of the fly.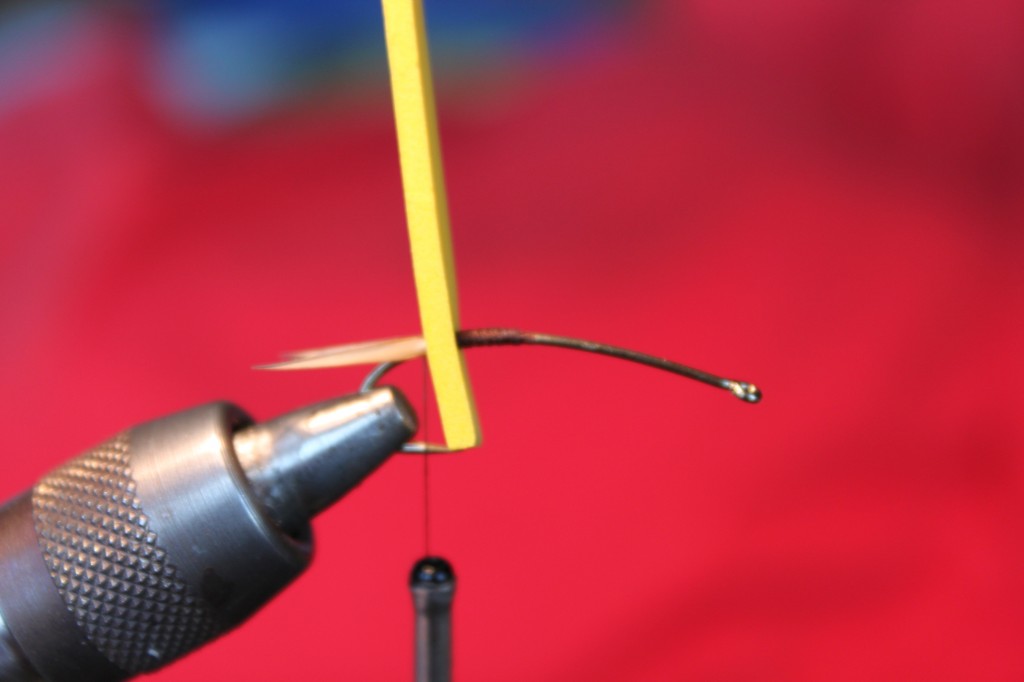 When the biots are thoroughly tied down slide the foam back over the tied down portion of the biots.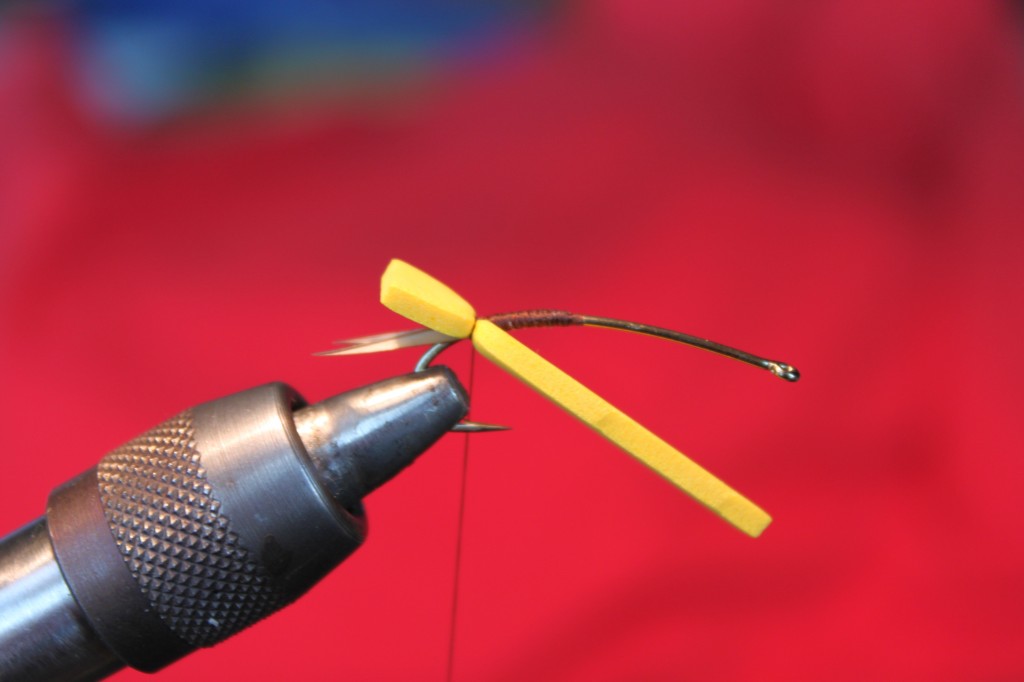 Secure the foam with several wraps.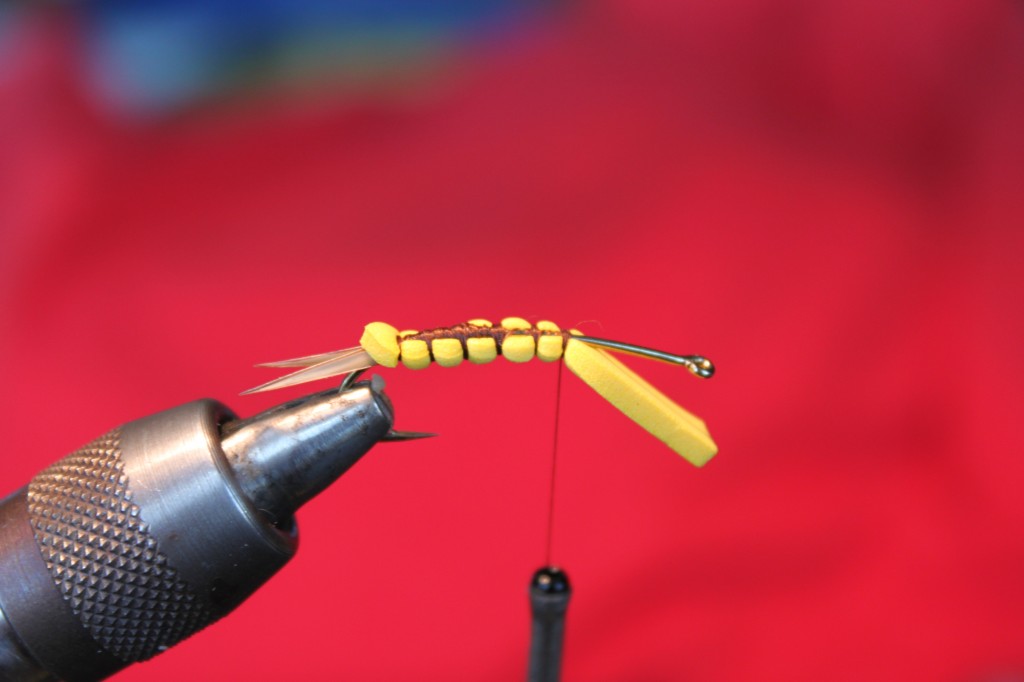 Tie forward about 1/2 or 3/4 of the way up the hook creating segmented sections of foam. Clip back section of foam.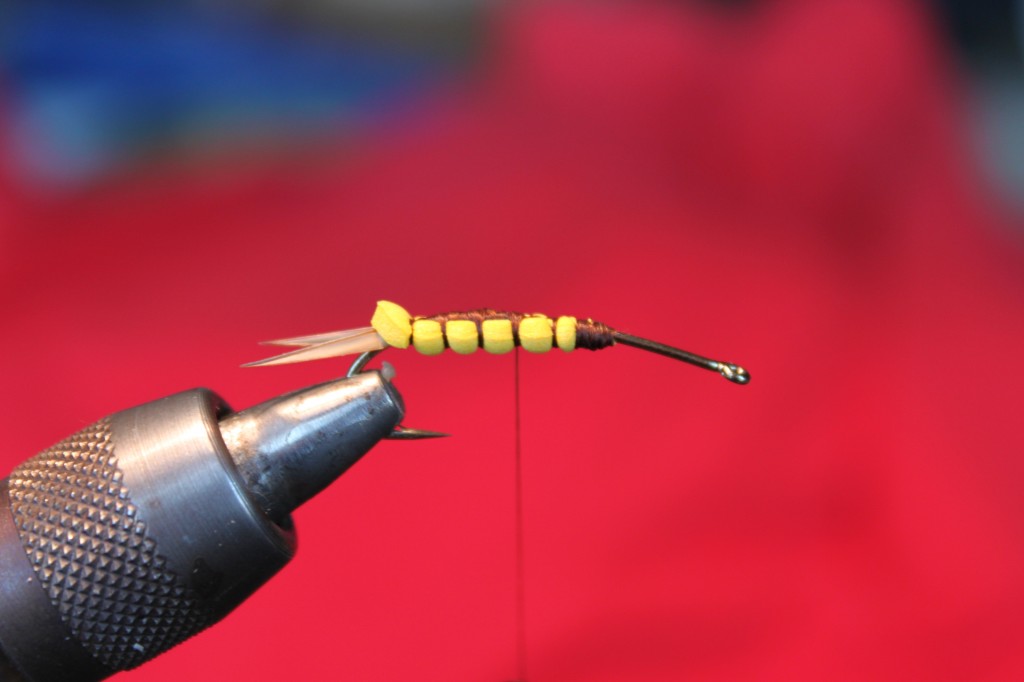 Wrap thread back to roughly the center of the hook.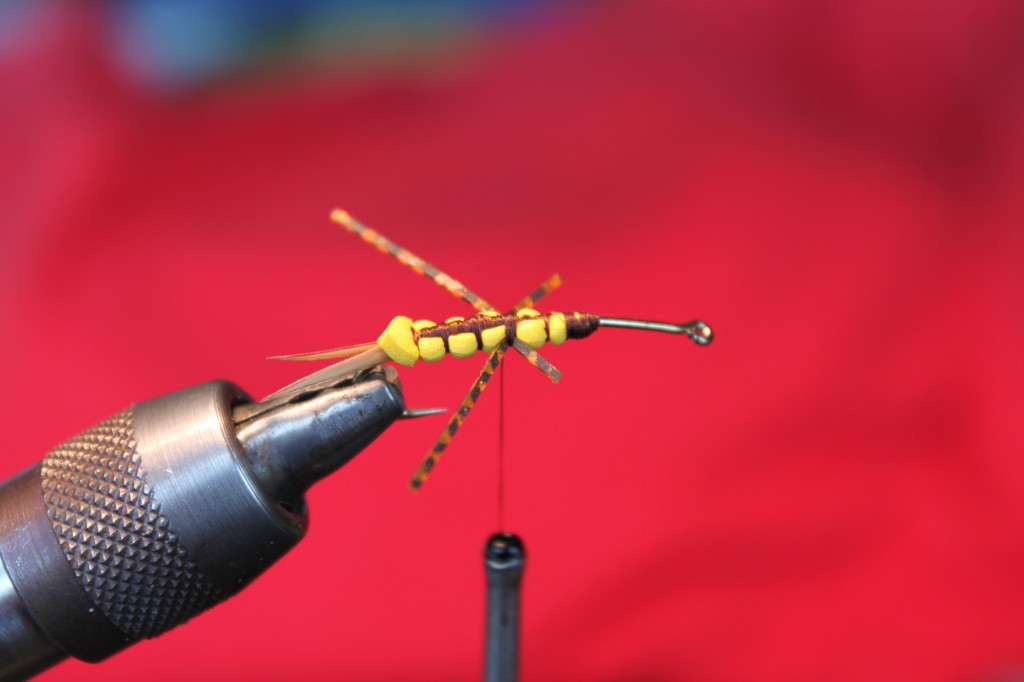 Tie in back legs.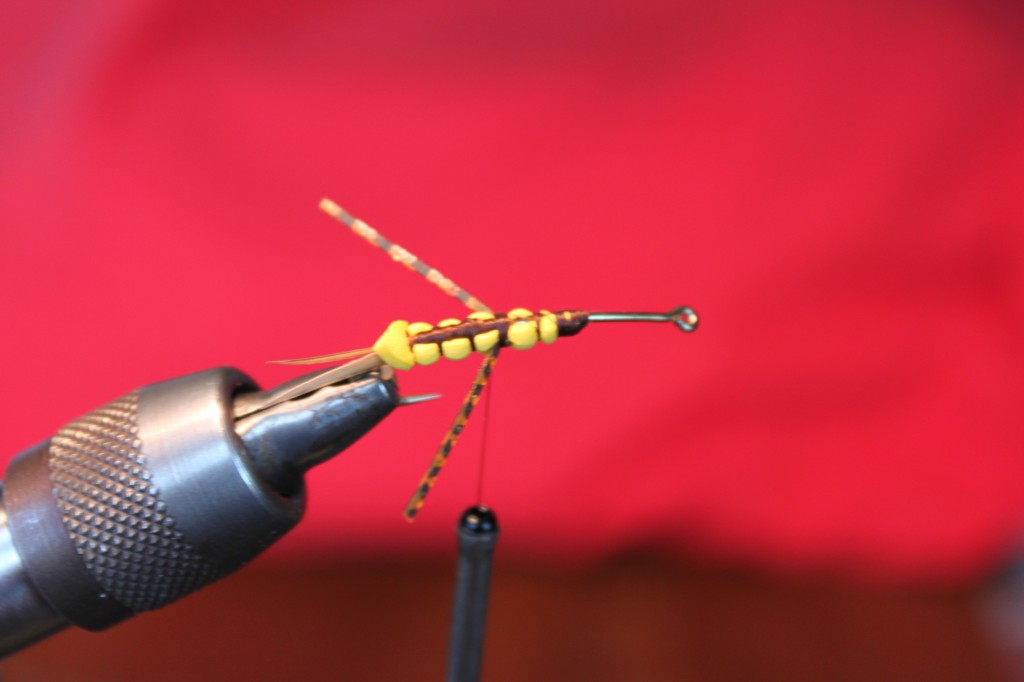 Clip front portion of legs off.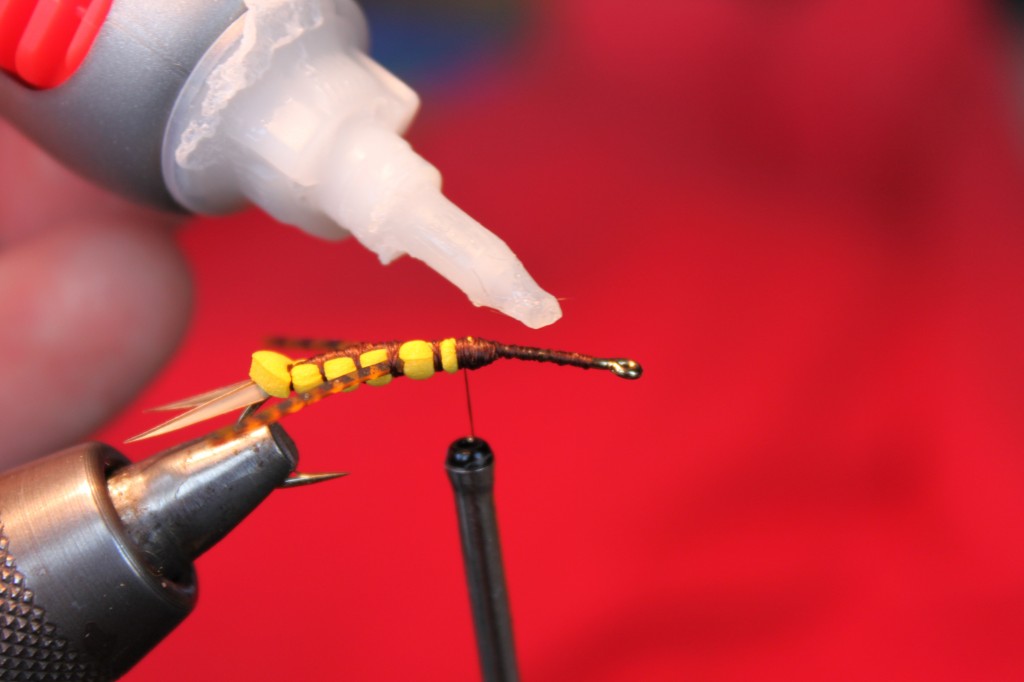 Dab of superglue.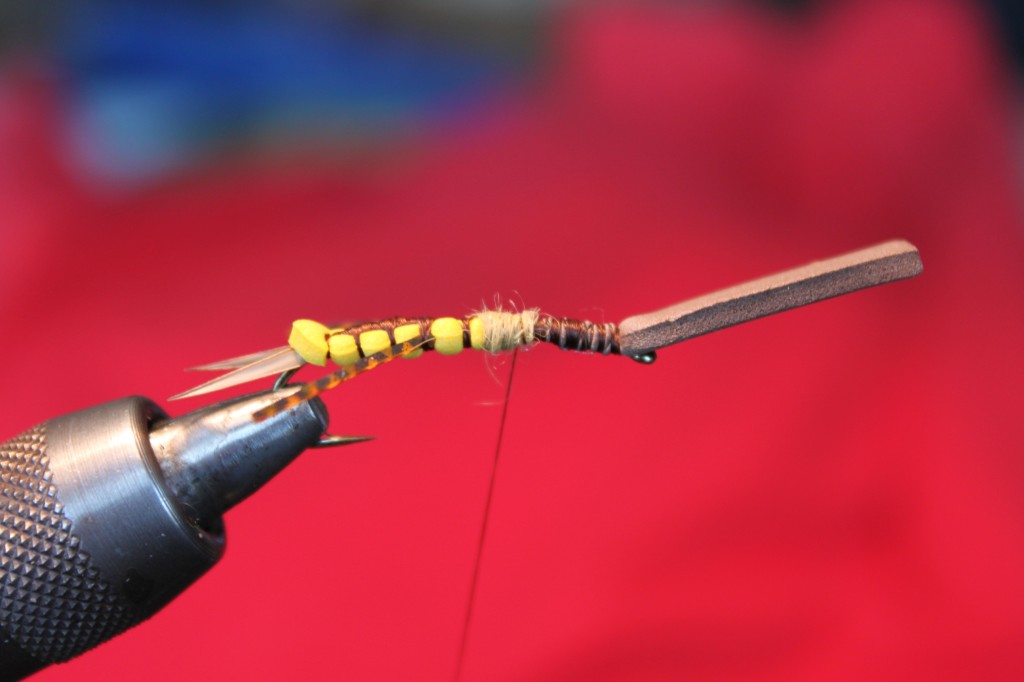 Tie in front section of foam.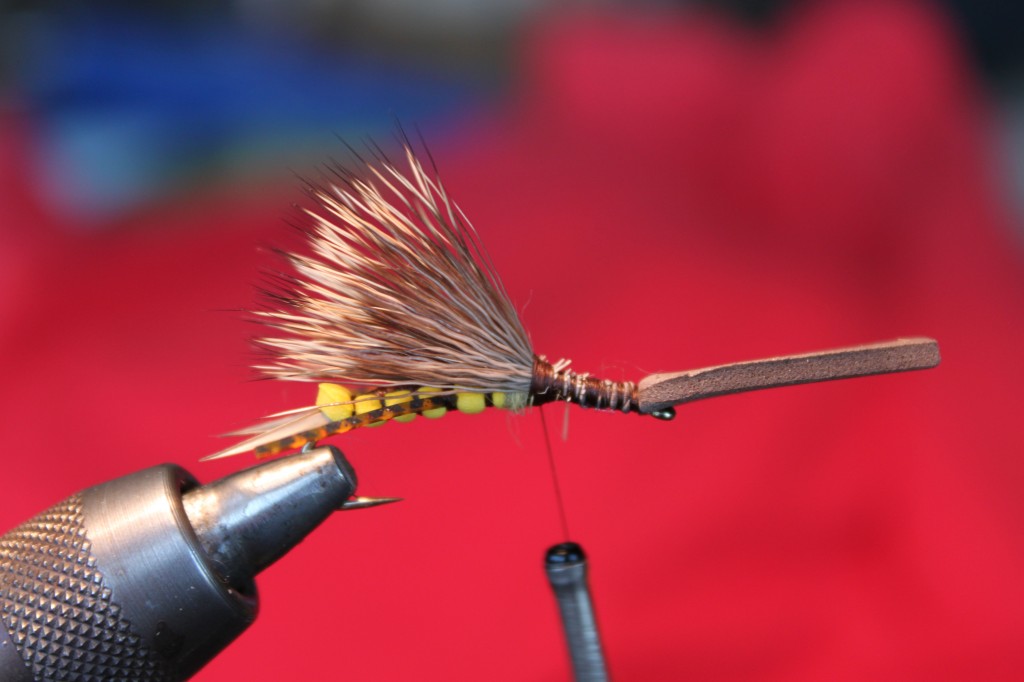 Tie in hair. (I prefer deer, but elk will work fine.)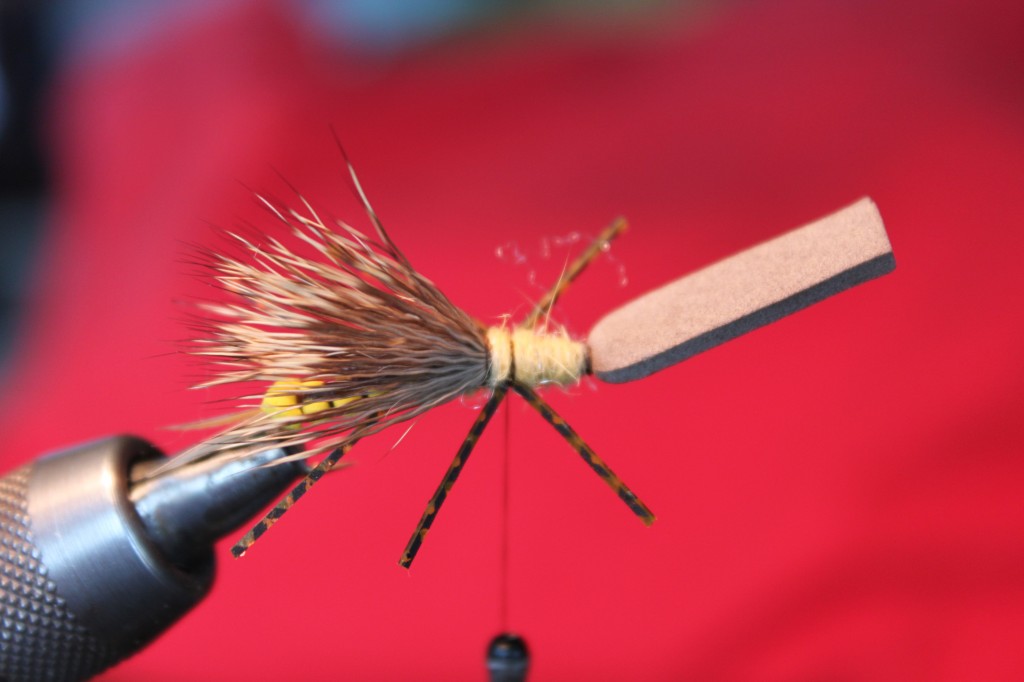 Dub all the way forward but work your way back to roughly where you tied in the hair. Tie in legs. Add a drop of glue on top of all the dubbing .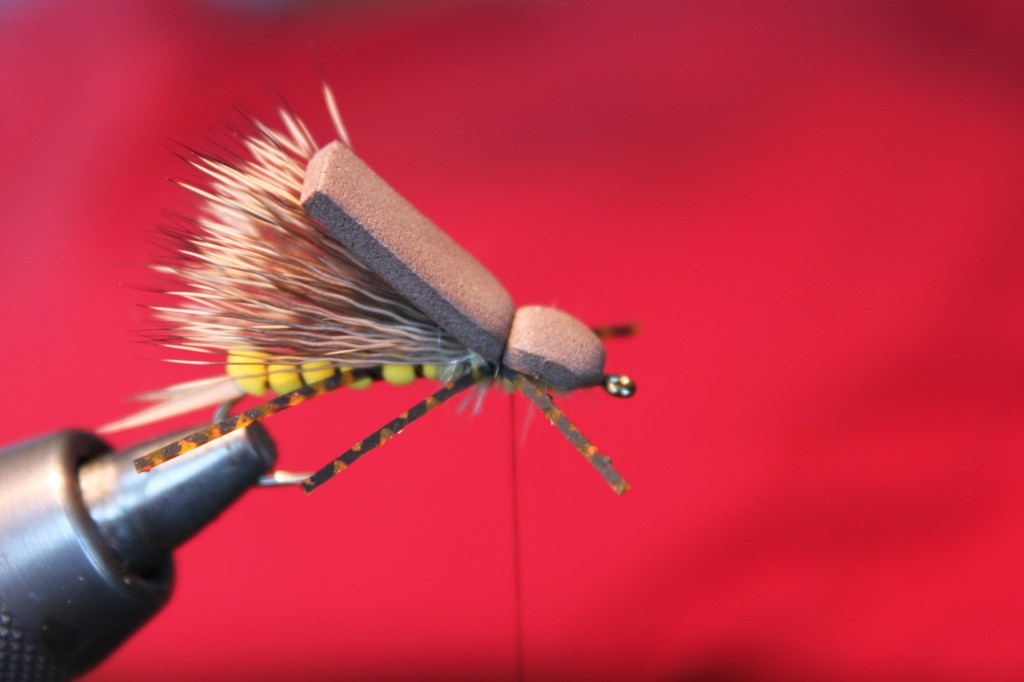 Secure foam.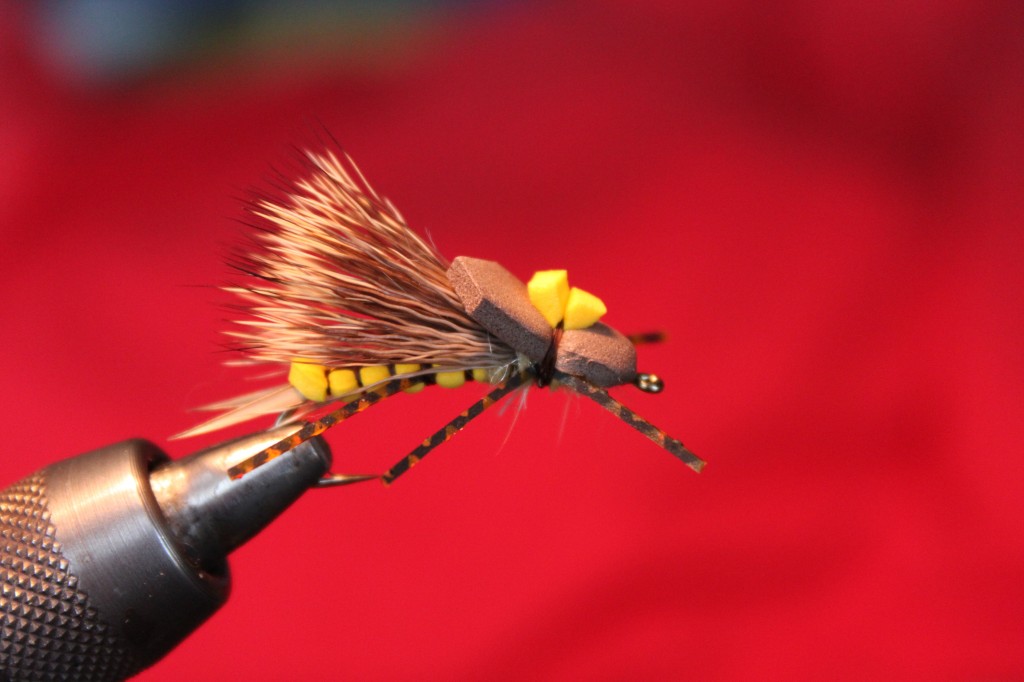 Secure top indicator foam if desired. Whip finish.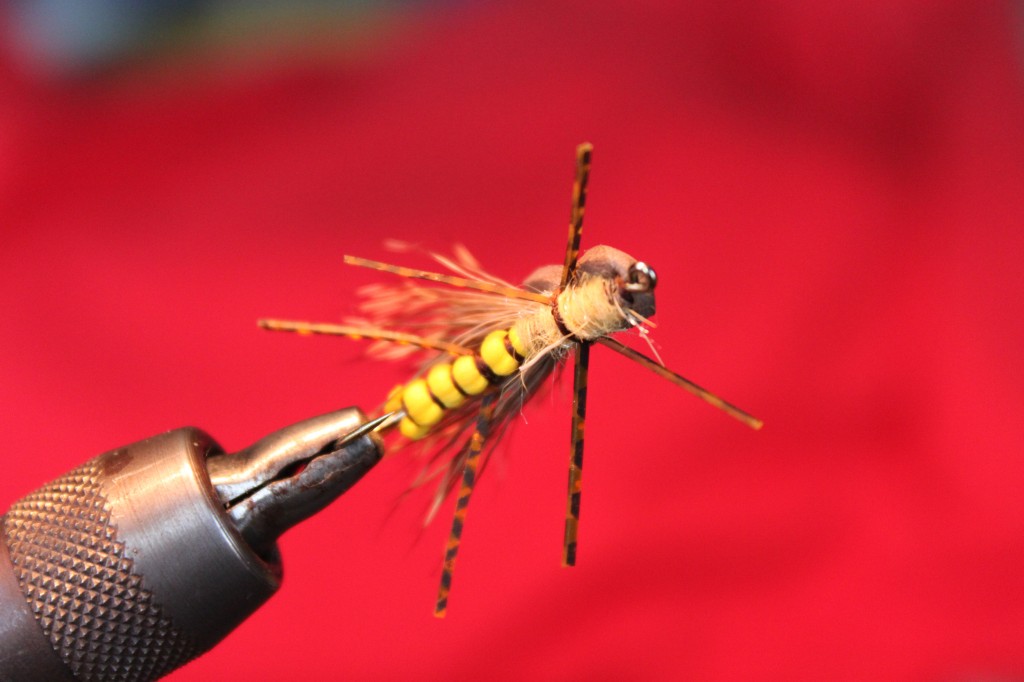 I tied up several variations with different colored foam and dubbing and found that all seemed to do the trick. I think the fish on the Deschutes were more interested in the splash and silhouette of the fly rather than the actual colors.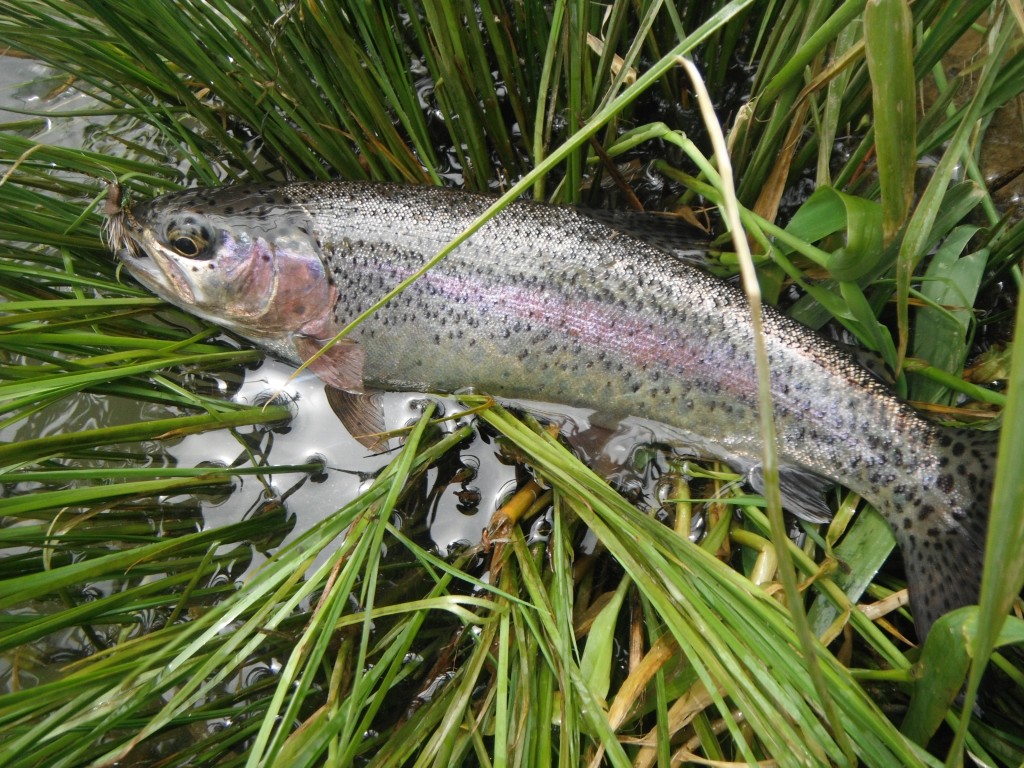 Materials:
– #4 Terrestrial Hook (but any size will do)
– 2mm foam in yellow (or orange) and brown
– 6/0 Brown Uni Thread
– Dubbing (I used the Haretron Golden Stone, but many colors will work…)
– Sili Legs
– Deer Hair (but elk will work)
– Goose Biots
– Superglue