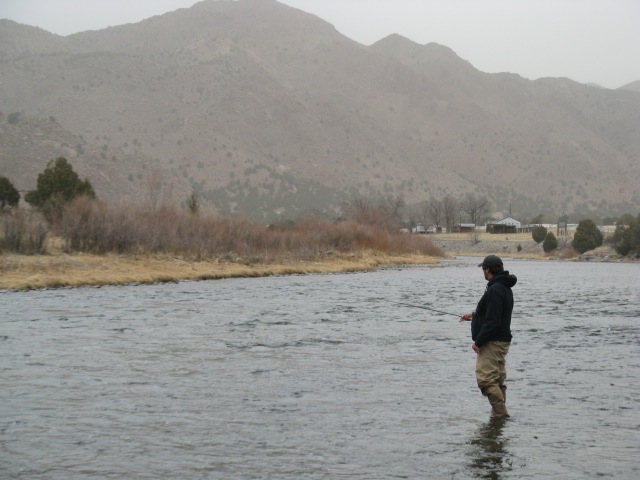 I am halfway through my third full year of posting here on Arizona Wanderings, and honestly I love it. Living in the desert puts me at a distinct disadvantage to some of my blogger friends who are blessed with what I consider destination fishing and hunting locations. Writing and posting on AZW gives me an outlet to write, and ultimately it keeps me sane until I can get back in the woods or on the water. I have always enjoyed writing and photography, and pretty much from the beginning, I write, and if someone shows up to read, that's great. Numbers have never concerned me too much, but of course I enjoy hearing from people and knowing that they have found something that I have written to be useful or interesting.
I fully intend to continue writing trip reports, gear reviews, book reports, and tying tutorials. I have some plans to increase the selection of flies that I tie, AZWanderings clothing that I sell, and hopefully some more informative e-books on hunting and fishing here in the Southwest. I also will be periodically highlighting some of those great outdoor organizations here in Arizona that are dedicated to wildlife and the heritage of hunting and fishing.
I guess what I want to say is that as much as Arizona Wanderings is for me, I also want it to be a positive experience and resource for my few cherished readers. What I want to know is this:
Who are you and where are you from (state or country)?
How did you find Arizona Wanderings?
Are you a hunter, fisherman, both, or other?
What else can I do to make Arizona Wanderings better?
What topics are you most interested in reading about?
What type of flies/products/e-books would you like to see in the Arizona Wanderings Shop?
Any other feedback?
Feel free to leave a comment or if you are more comfortable, please shoot me an email. (ben@azwanderings.com) Wether you are a regular commenter or a "behind the scenes lurker," I want to hear from you. Thanks for all your help and I look forward to hunting, fishing and writing for many years to come.
Ben