Rambling Review – Smith Creek Net Holder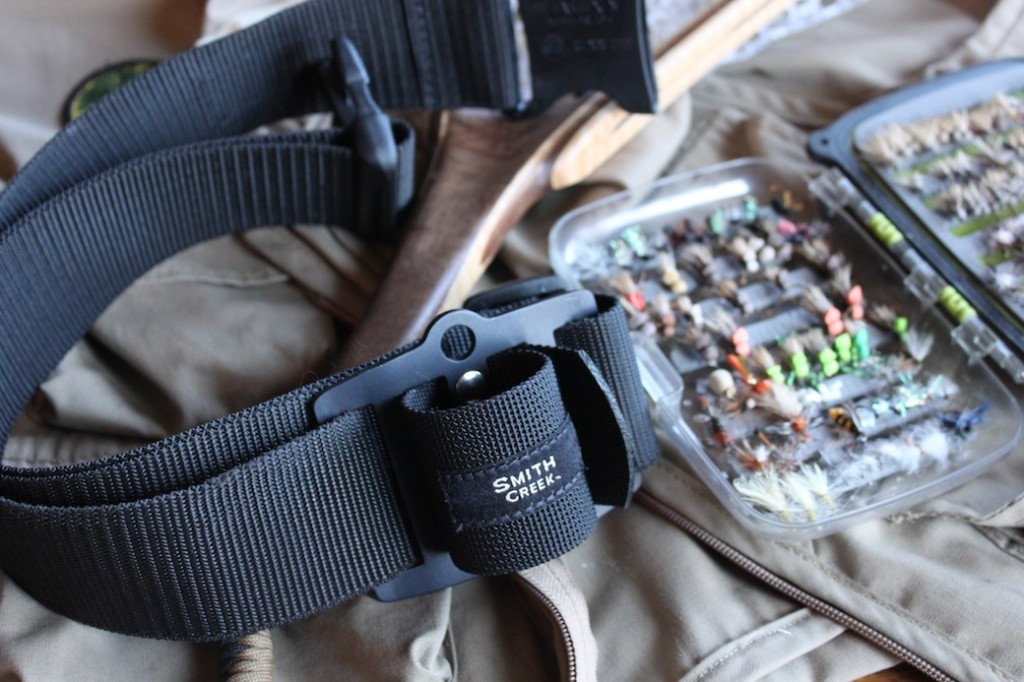 Why:
I have cussed out my net more times than I would like to remember when it was clipped onto my vest and bouncing around on my back. Having the net get hung up in a load of branches is a common occurrence when it dangled from my vest or pack.  I found that I really enjoyed just having that net tucked into my belt, but often from all the acrobatic moves I made  on a small stream (read: "slipping on slimy rocks"), the net would tilt and have to be readjusted. The Smith Creek Net Holster is a simple lightweight piece of equipment that keeps the net secure and handy for a day of fishing.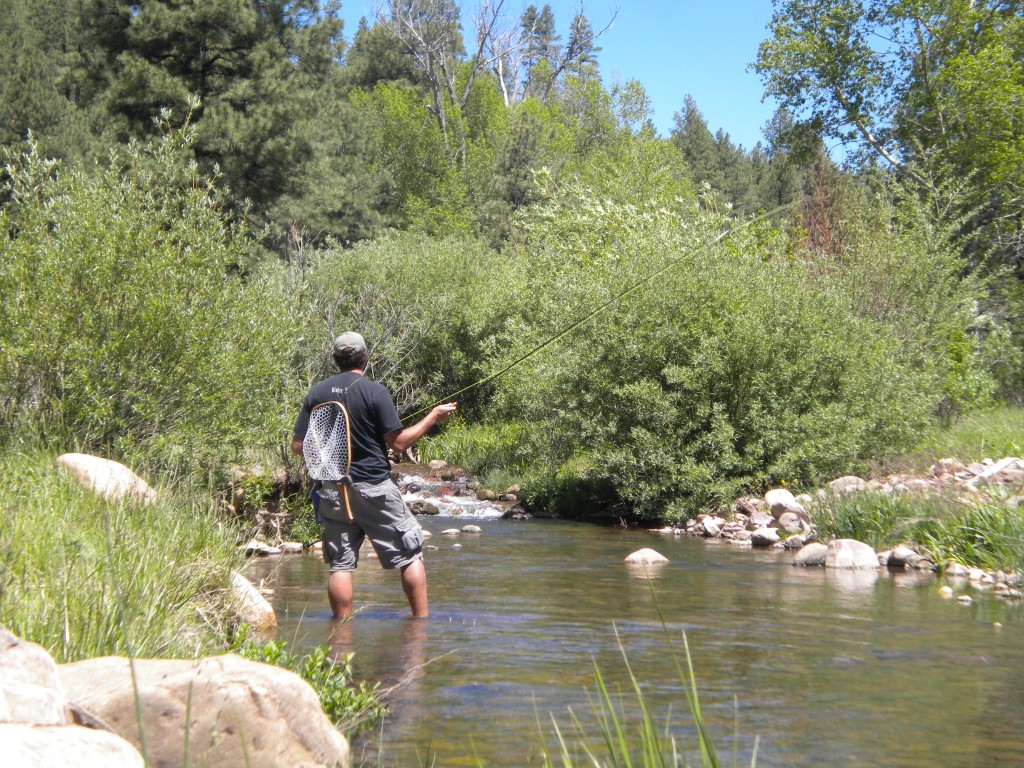 First impressions:
Material –  The Smith Creek Net Holster is handmade and the material is extremely strong and durable.
Adjustable size – It doesn't matter what type of net you are using. Big, Small, Long Handled or Short, Wood or Metal. The Net Holster is fully adjustable to whatever type of net you carry.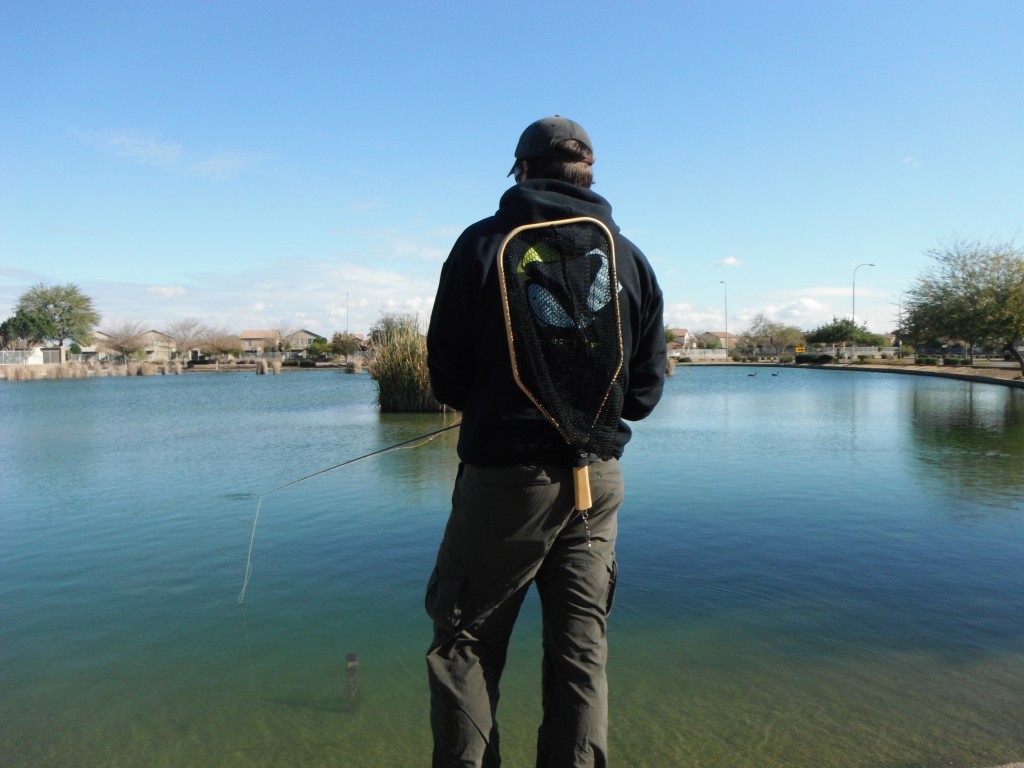 Field Use:
I found the Smith Creek Net Holder an extremely comfortable way to carry a net and keep it close to hand. With no net bouncing around or trailing in the water,  the net holder allows for freedom of movement on the small stream or a big river. The Smith Creek Net Holster comes with a belt that works out perfect when wearing a pair of waders or if I choose to wet wade I can take the holster off and put it on my pant's belt.
The nice thing about the net holster is that the holster itself is adjustable.  Whether or not I'm using a small stream net or a bigger one for the river, the holster can be tightened to fit either.
The last thing I noticed when using the Smith Creek Net Holster was that it was extremely easy to put the net back after netting a fish. With a magnet clip, I'm always doing the "no-look-fumbling around" move trying to find the magnet that is hanging somewhere on my back. The net holster is always right where I left it and allows for my net to be quickly stored.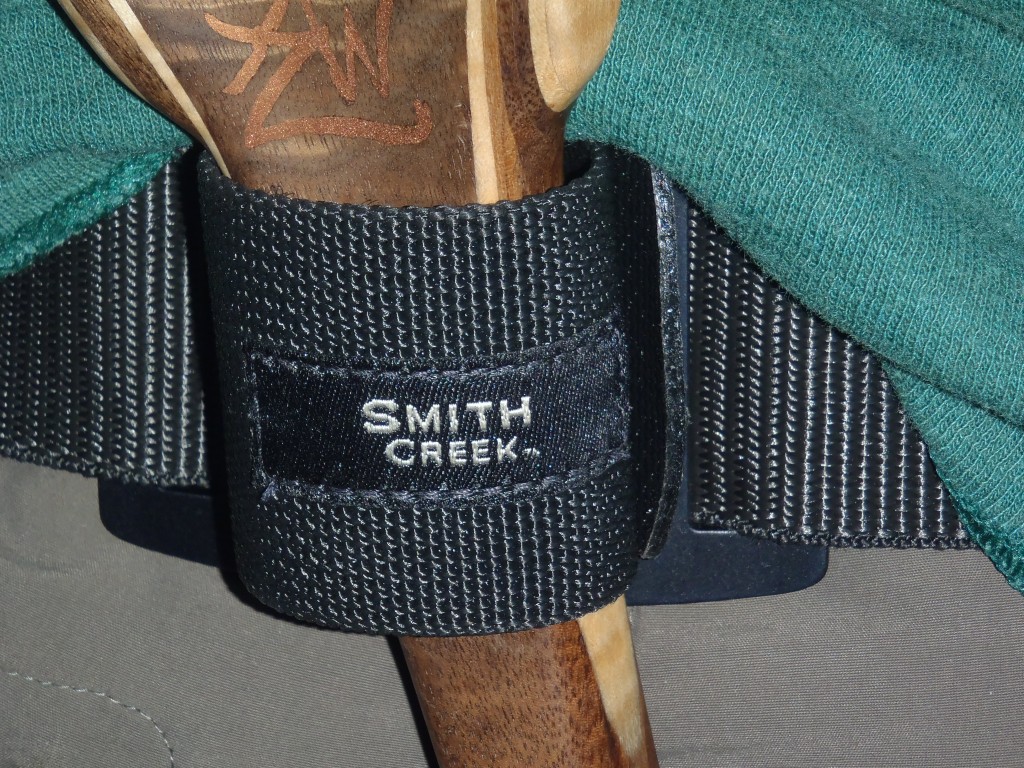 Pros:
Simple and Comfortable way to carry a net
Handmade from quality material
Fully adjustable
No more bouncing net
Easy access to the net
Cons:
I'm stretching here, but they are only sold in certain shops and online. 
Prognosis:  I absolutely love the Smith Creek Net Holster. For me, it is the ideal way to carry a net when I am looking to lighten my load on a small stream or pond.
* Disclaimer:
The reviews at Arizona Wanderings are my honest opinion. The Smith Creek Net Holster was provided for the purpose of this review. Arizona Wanderings is not sponsored by or associated with any of the stated companies and is accepting no compensation, monetary or otherwise, in exchange for this review.  My independent status may change in the future but, as of the date of publication, no relationship other than described above has been pursued or established.