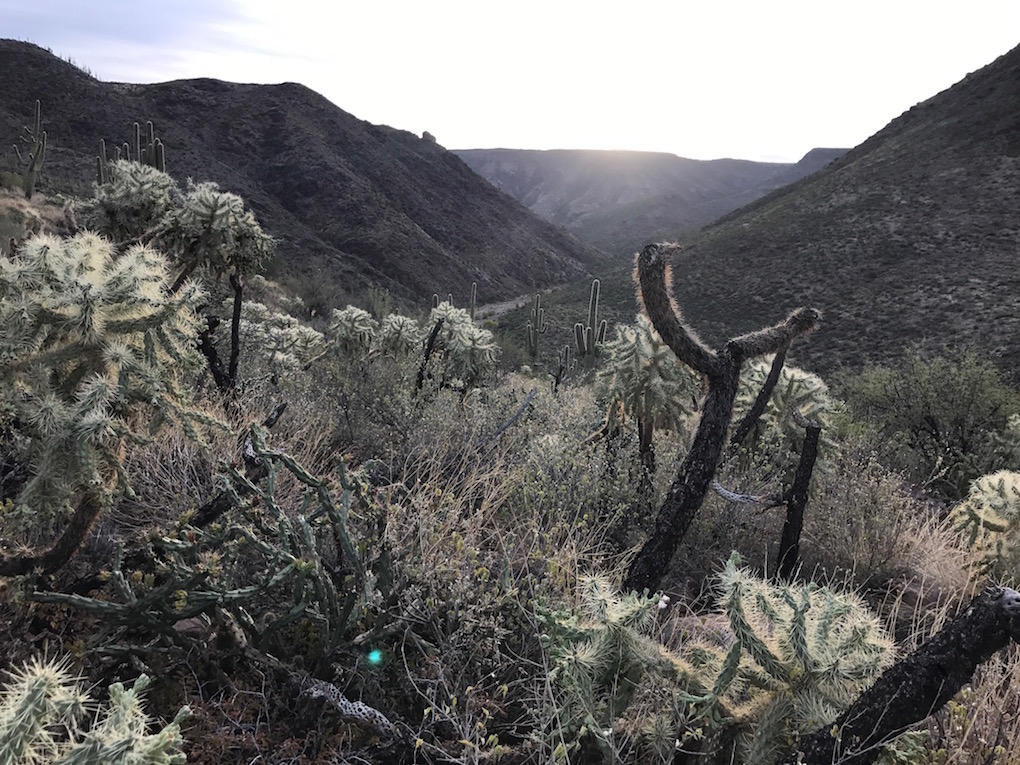 It's usually around Thanksgiving that I found out whether I drew a January archery javelina tag. It's pretty convenient that javelina and Gambel's quail habitat overlap, so during the month of December, I usually quail hunt the unit I drew and tuck a small tripod and pair of binoculars in my bird vest. When the morning slows down or I'm waiting for the birds to start talking, I'll have a seat and scan a hillside or two to try and get the lay of the land and maybe even find a herd of pigs.
This particular morning was a bit on the cloudy side and the sun never did warm the hillsides. I sounded out a few calls on my Jim Matthews custom call and recieved an answer from a quail a couple hundred yards up the wash. After walking to that location, I was rewarded with a double as the covey flush in front of me. I marked where the covey flew and retrieved the two downed birds.
I zig-zagged my way through the calf-high grass and prickely pear and flushed a single quail straight away in front of me. Three shots and three birds. I never shoot that well, so decided to stop while I was ahead. I spent the rest of the morning glassing for pigs.