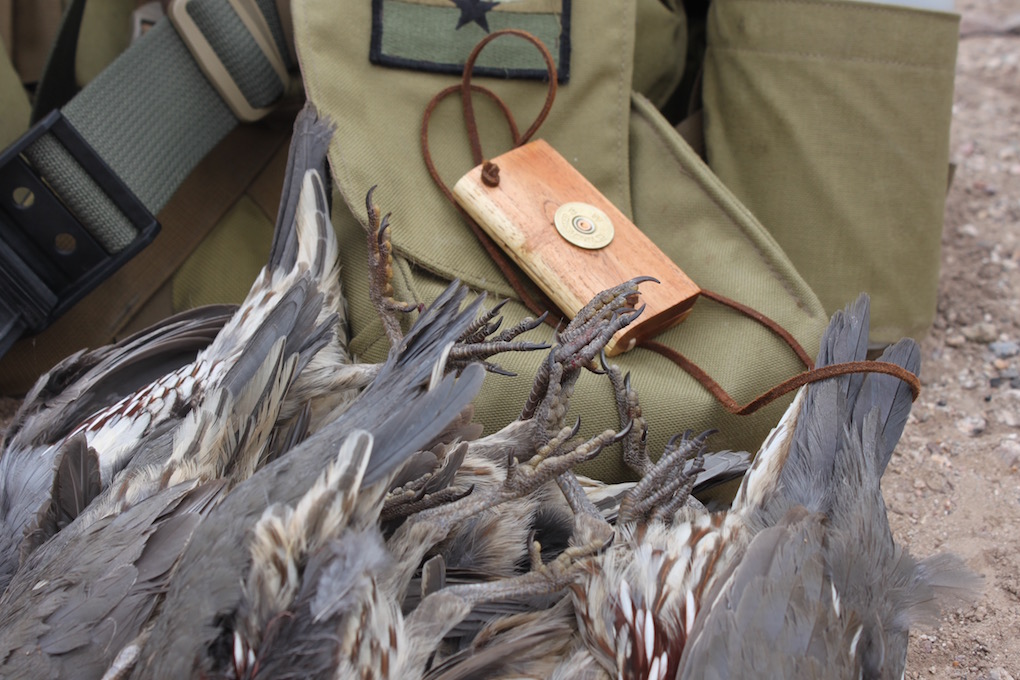 Rambling Review
Why:
Since I've moved to Arizona, I've been hunting Gambel's quail without a dog. On the rare occasion, I can meet up with a buddy who has a dog, but most of my hunts are on my own. I've found that Gambel's are very huntable due to how vocal they are, between their clucks, putts, and unmistakable assembly/locator call, "Chi-ca-go-go". For the past few years, I've been playing around with a couple different locator calls with limited success. I recently had the opportunity to get my hands on a couple of handmade chamber calls from Jim Matthews and believer they are some of the best sounding quail calls on the market.
First impressions:
Chamber call – Jim Matthews' unique call design features a hollowed out chamber on the inside of the call right behind the rubber band. This creates a rich resonate tone that makes for an extremely convincing Gambel's call.
Handmade quality – Each call is handmade by Jim Matthews from a wide variety of woods. Jim was kind enough to embed a shotgun shell on the face of each call, which give them a really unique look.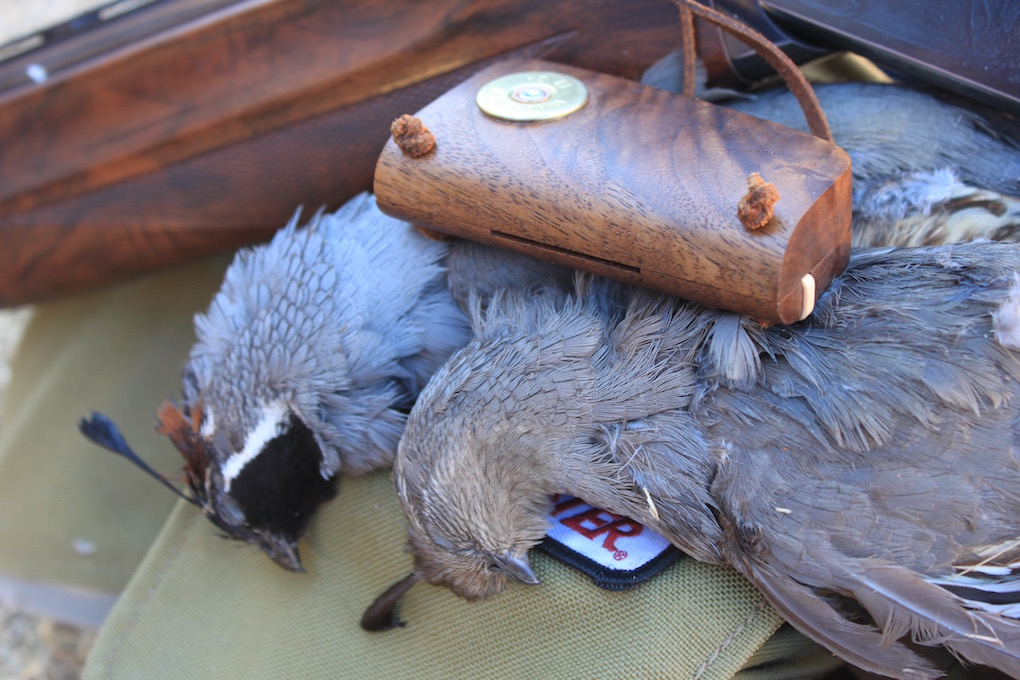 Field Use:
I've been toting the Jim Matthews Signature Calls in my vest for most of the season and have seen real success in using them. I have one made from walnut and one from mesquite. Both sound great, but I found great success with the mesquite call. I can usually find birds early in the morning without much difficulty, but as the morning wears on, it can be tough to locate birds after breaking up a covey or two.
Each Jim Matthews Signature Call is built to receive a specific size rubber band which are available in bulk from your local office store. Right out of the box, each call sounds excellent, but by applying pressure with your fingers to the call can change the tone of the call and give a change in pitch if needed. Both of my calls sounded perfect without any adjustment.
Pros:
Beautiful handmade craftsmanship
Rich resonate sound
Multiple varieties of wood to choose from
Durable construction for years of use
Cons:
Cost – the calls aren't cheap, but are a great addition in your bird vest.
Prognosis:  I can't say enough good things about Jim Matthews Signature Calls. Put your order in for next season. You won't be disappointed
* Disclaimer:
The reviews at Arizona Wanderings are my honest opinion. Arizona Wanderings is not sponsored by or associated with any of the stated companies and is accepting no compensation, monetary or otherwise, in exchange for this review.  Two calls were provided by Jim Matthews for the purpose of this review. My independent status may change in the future but, as of the date of publication, no relationship other than described above has been pursued or established.