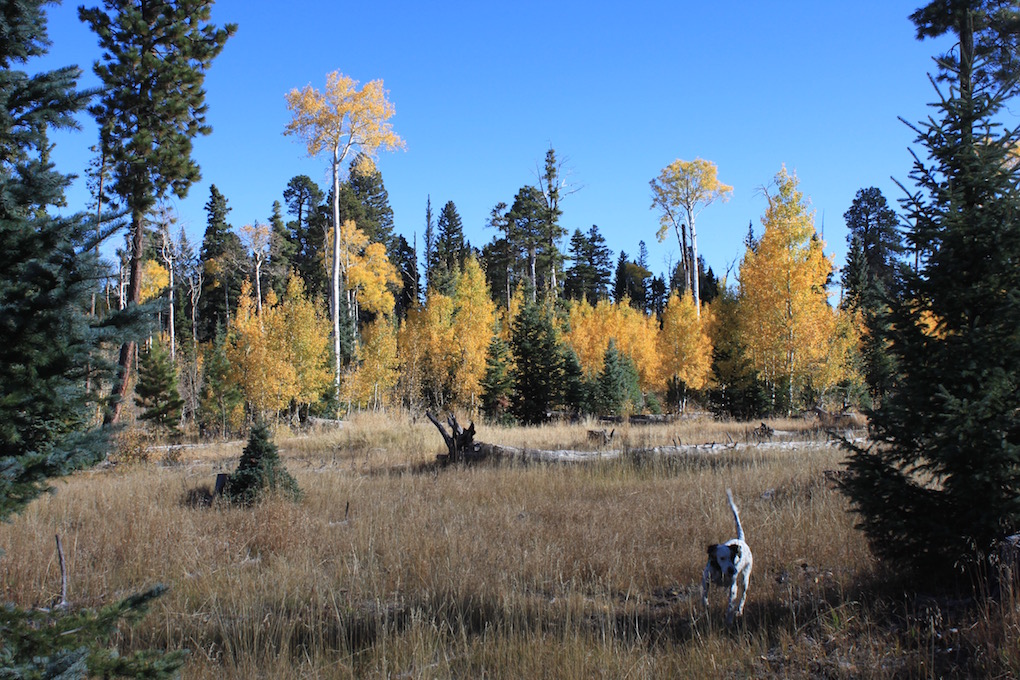 DJ and I had been talking about doing this trip for quite a while, and it was a bit surreal when we finally rolled into camp at midnight. We set up tents and made short work of getting to sleep knowing that morning would come quickly. Waking early, we donned bird vests and shouldered our shotguns for our day afield. We put some serious miles on our boots without much luck, but our hike took us through some of the prettiest country in Arizona.
We broke for lunch and decided to shift our focus from the birds and dropped 2000 vertical foot into a remote canyon in search of wild Apache trout. We found the golden beauties in a small trickle of a stream, eager to take a well placed fly. On our hike out, we debated how many other anglers walked the small canyon trail to this tiny creek. With the trail being so faint and overgrown, we concluded that the fish here did not often see a fisherman's fly.
The roaring fire we built that night warded off the evening's chill and provided a bed of coals to grill steaks and cook potatoes over. But the miles put on that day had taken their toll and we headed to bed for another early morning. The next morning, we worked some different country and were able to flush one grouse, but no shot opportunity presented itself.
Heading back to town, Ranger dog crashed on the back seat for a well earned rest, and we sat up front recounting the beauty of the country, the hard work we had put in, and the overall success of the weekend.
We'll be back.