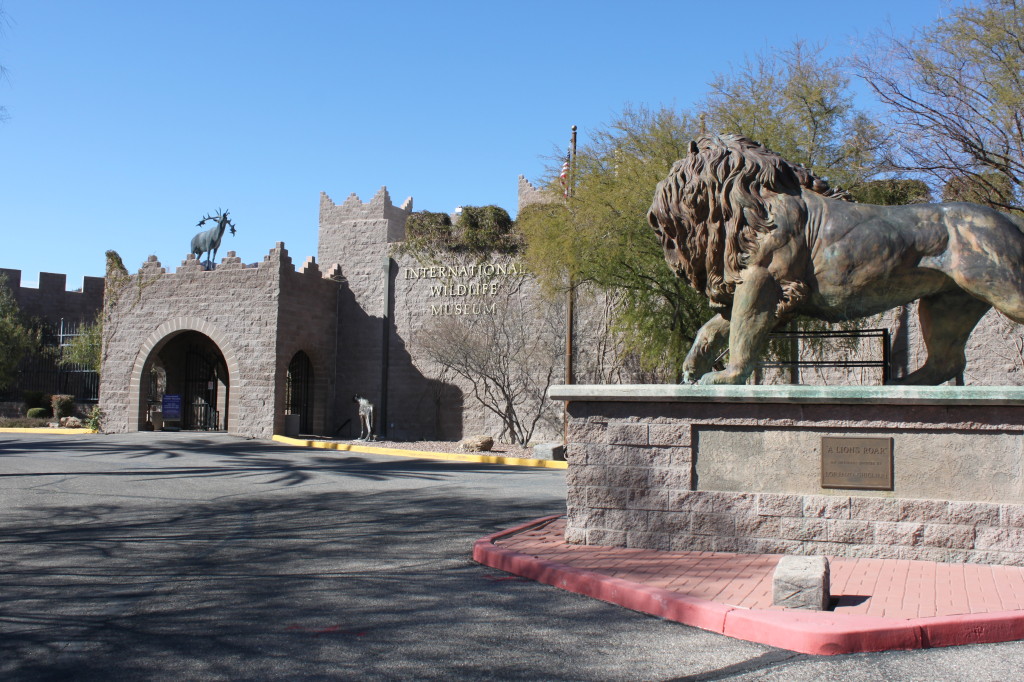 I spent the weekend down in Tucson at the Hunting and Angling Heritage Workgroup, also known as the HAHWG. The Hunting and Angling Heritage Workgroup is a diverse group of individuals and groups who, in conjunction with the Arizona Game and Fish Department, meet twice a year. The goal of the HAHWG is "to gather leaders in the industry, conservation groups, youth groups and wildlife management professionals to synergistically preserve the hunting and angling tradition."
I went to my first meeting last January followed by a summer meeting up at Bucks Springs. Each time the workgroup gets together I have the opportunity to meet other groups and individuals who are not only passionate about hunting and fishing, but they care about preserving the heritage of these American traditions and passing them on to the next generation.
This meeting was held in Tucson at the SEI International Wildlife Museum, which I had never been to before. The facility was beautiful and the back parking lot was set up with tents and trailers for our meals. As usual, the food was fantastic, thanks to Sportsman's Warehouse and the Arizona Elk Society.
Over the past couple of years, the different groups associated with the HAHWG have focused on providing hands on camps to introduce and help new hunters and anglers. Although many of these camps are for young hunters, there are many for men and women as well. All of the camps have a family atmosphere and focus on safety and fair chase ethics while hunting and fishing. There is a whole page and calendar of events on the Arizona Game and Fish website titled Outdoor Skills that share those opportunities to learn from mentor hunters and anglers for free.
At this particular meeting, I was really challenged to think through some of the ways that I approach hunting and fishing. One of the main points that we kept talking about was the North American Model of Wildlife Conservation and how important it is to how we as Americans approach the outdoors. In the coming weeks, I will be putting a couple of posts together on the subject of the North American model and sharing some of the things that I have learned over the past few meetings.
As always, it was great to see the regular crowd at the HAHWG as well as meet some new folks. Looking forward to the next one.