Rambling Review – Browning Pursuit Jacket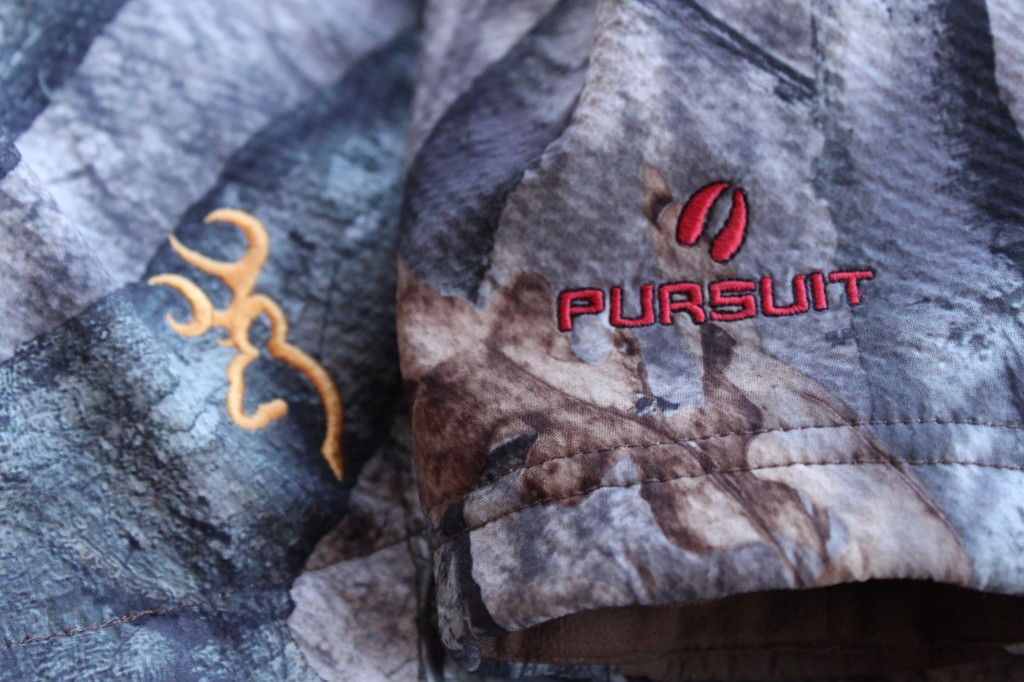 Why:
Even though Arizona is a desert, we still get some fairly serious weather that rolls through the mesas and canyons in our later season hunts. Mornings can start below freezing and the wind can make it feel so much colder. As I started my search for the right jacket, I wanted to find something that would be quiet and form fitting for bow hunting, but rugged enough to stand up to the prickly desert foliage. Enter: The Browning Pursuit Jacket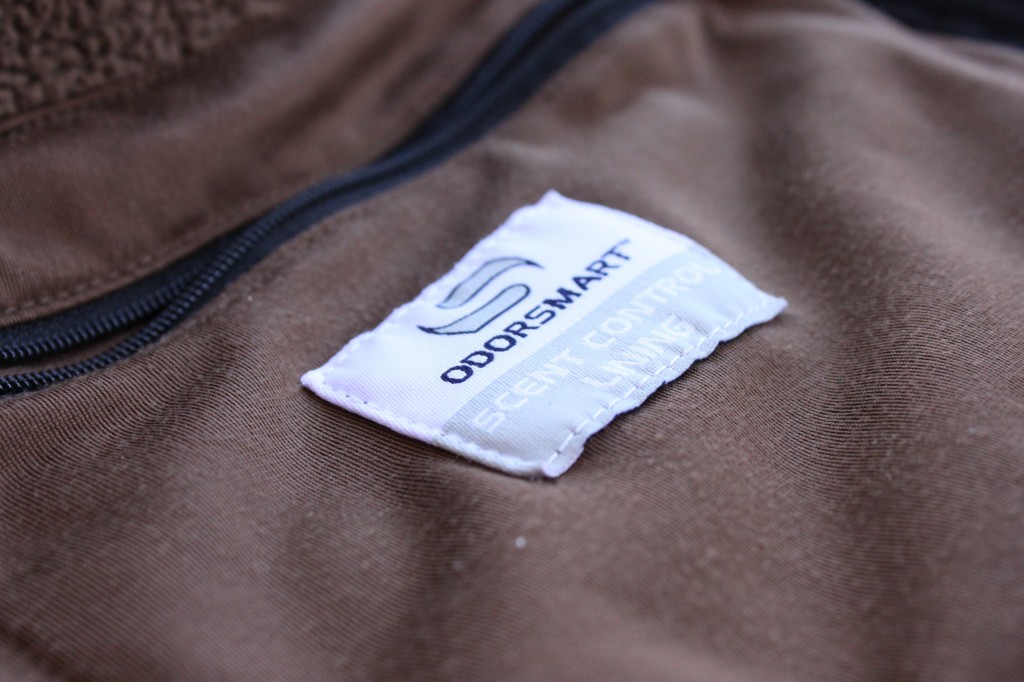 First impressions:
Soft Shell – The Browning Pursuit Jacket caught my eye immediately because of its construction. This outer layer of the jacket is a polyester/spandex blend while the inside is lined with fleece. This combination makes an extremely rugged article of clothing. The coat boasts an OdorSmart scent control as well as being wind and water resistant.
Pockets – This jacket has a two deep outside zipper pockets and one nice pocket on the inside that also closes with a zipper.
Detachable Hood – I know many guys do not like to have a hood on their jacket but Browning Pursuit fixes that problem. The hood offers warmth on those windy days when you cannot feel your ears, but you can take it off when the weather gets a little warmer.
Form Fitting – Although the sizing was a little bit off, the XL fits me just right (normally I can get away with a large). The arms are slim and not bulky allowing me to shoot my recurve without having to put an armguard on. Although it fits very well, I am still able to load up on layers if necessary.
OdorSmart Technology – I am not one to jump into all the hype of needing to wear specially constructed garments to cut down on scent. I believe in playing the wind and being smart. Mankind has been killing animals for centuries just fine without the marketing of scent free clothing. All the same, the Browning Pursuit jacket does boast OdorSmart Scent Control Lining.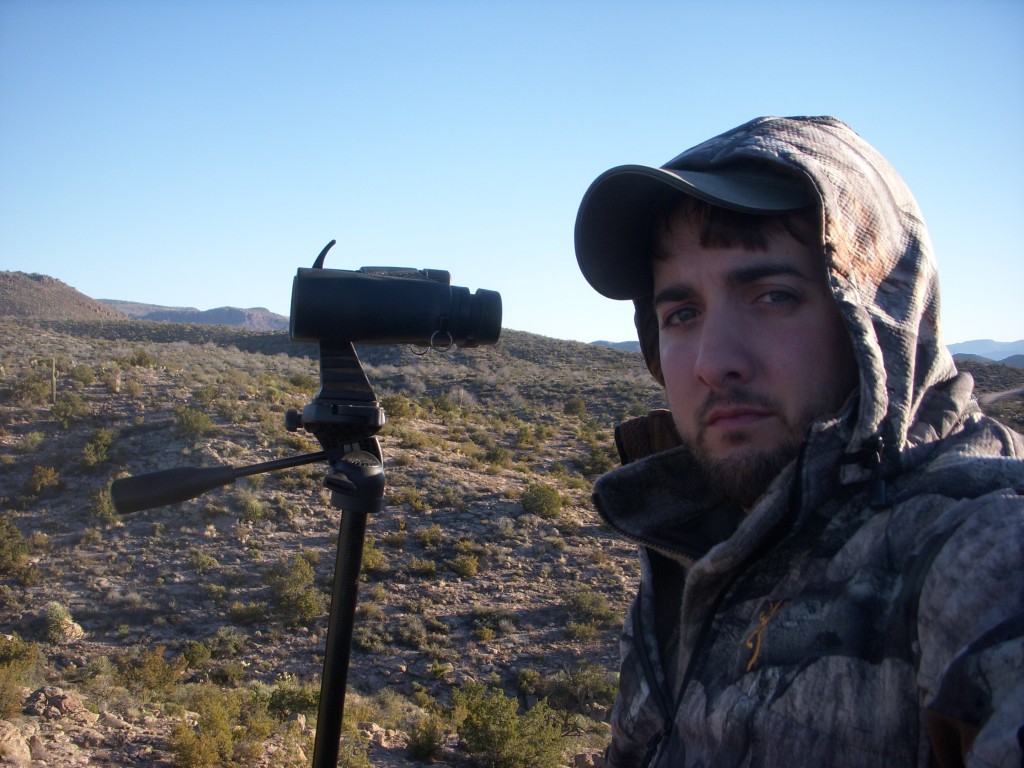 Field Use:
I have worn this jacket for 2 seasons of hunting and plan on many more years of use. Glassing for deer or javelina on those early January mornings, things can get real cold, real quick. The coat is incredibly warm for its relatively lightweight and the wind resistant material coupled with a fleece lining definitely delivers. I will say that once I start moving and hiking (generally uphill) things heat up pretty quick inside this jacket. My normal layering has me in a long-sleeved t-shirt, my Cabela's Wooltimate Vest, with the Browning Pursuit on top. Once I start hiking the Pursuit jacket comes off and I stalk in just the vest. On a tree-stand though, the Browning Pursuit jacket is the ticket and keeps me warm all day long.
I really like the camouflage pattern that Browning has on this jacket. Although not a huge freak about the actual pattern itself, I believe the purpose is to break up the silhouette of a human. The Mossy Oak Treestand pattern does just that and I think it is appropriate for many different hunting situations.
The Browning Pursuit jacket is great for late season Arizona bow hunting (or any cold weather bow hunting) because it is so quiet when I need to position myself and draw my bow. The slim sleeves keep the jacket bulk down allowing for the string to clear my arm.
The wind always blows strong during javelina season and the utility of this jacket is great. Since it is not extremely bulking it folds up relatively small and can be tucked into a pack for the stalk. The jacket is water resistant and does a good job of beading up water during inclement weather. After two seasons of use I have reapplied a water resistant spray to keep up its water resistant features.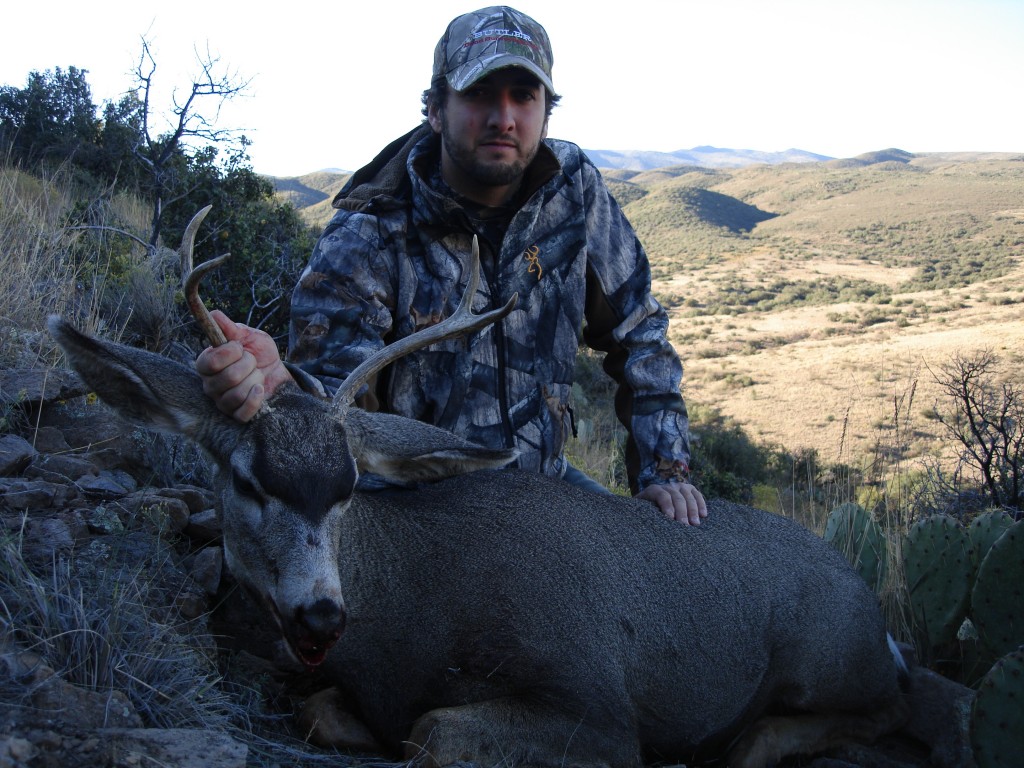 Pros:
Extremely quiet
Wind/Water resistant
Rugged Construction
Light but extremely warm
Camouflage pattern
OdorSmart Technology
Cons:
Sizing may be off (I recommend trying the jacket on)
No armpit vents
Prognosis: An amazing bow hunting jacket that rises to the occasion when taken into some very nasty country. I highly recommend this jacket if you are looking for a durable, quiet, and warm softshell jacket.
* Disclaimer:
The reviews at Arizona Wanderings are my honest opinion. Arizona Wanderings is not sponsored by or associated with any of the stated companies and is accepting no compensation, monetary or otherwise, in exchange for this review.  My independent status may change in the future but, as of the date of publication, no relationship other than described above has been pursued or established.