Rambling Review – Temple Fork Outfitters BVK 9' 6Weight Fly Rod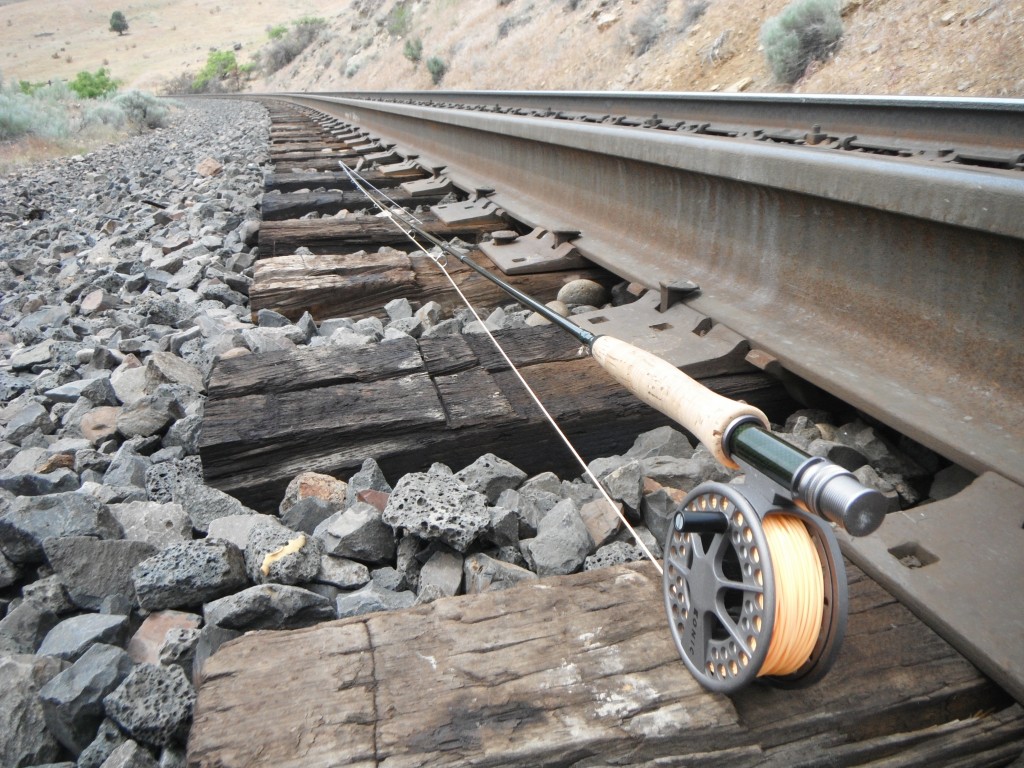 Why:
Bigger water and bigger fish. I love fishing my TFO Finesse 3 weight, but when targeting bigger fish like the urban carp of Phoenix or the big redsides of the Deschutes River, I opted to try Temple Fork Outfitters new rod, the BVK.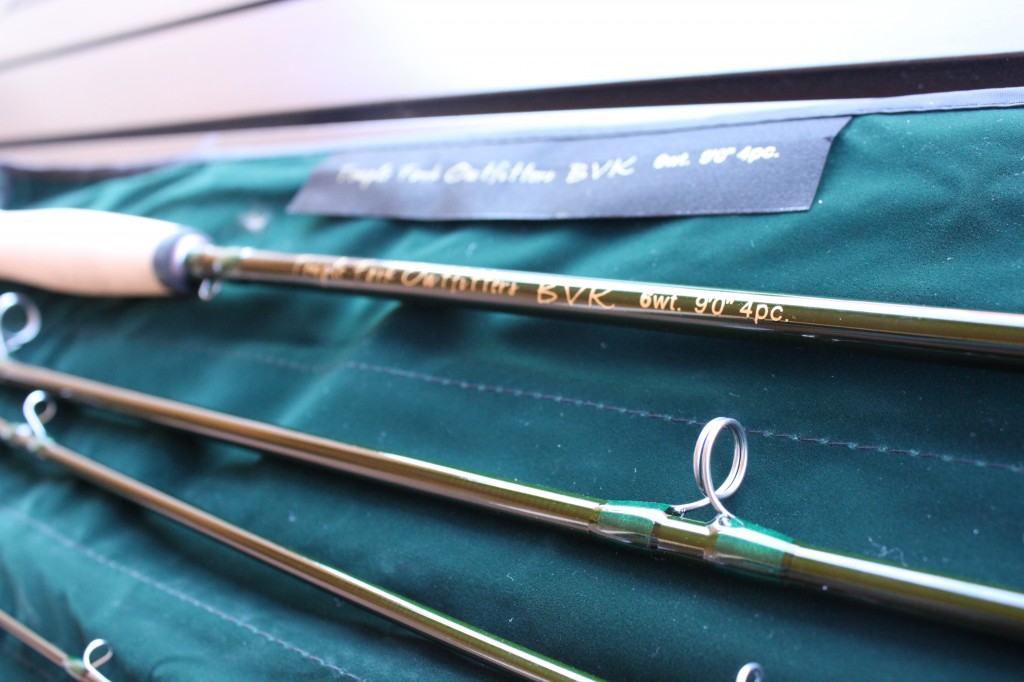 First impressions:
The Look – Between the compression cork and the braided carbon fiber reel seat, I like the low profile look that TFO has on this fly rod. The no nonsense green thread wraps on a dark olive blank are a perfect combo. All totaled, the Temple Fork Outfitter BVK has a sleek rugged look that just screams to be taken out of the rod sock and fished.
The Weight – When I first strung up this rod I was surprised by the light weight. Compared to my 8 foot 5 weight, this new rig was considerably lighter, even with the extra length. This would come in handy on my four days on the Deschutes, when I spent 10 hours a day with a fly rod in my hand.
The Action – The Temple Fork BVK is a fast action rod, which took some getting used to for me. While I prefer a slower, softer action for the small streams, I was looking for distance and presentation in a heavier weighted rod. The BVK does not disappoint and according to TFO, this was their end goal. The BVK has plenty of backbone while being built for distance and accuracy.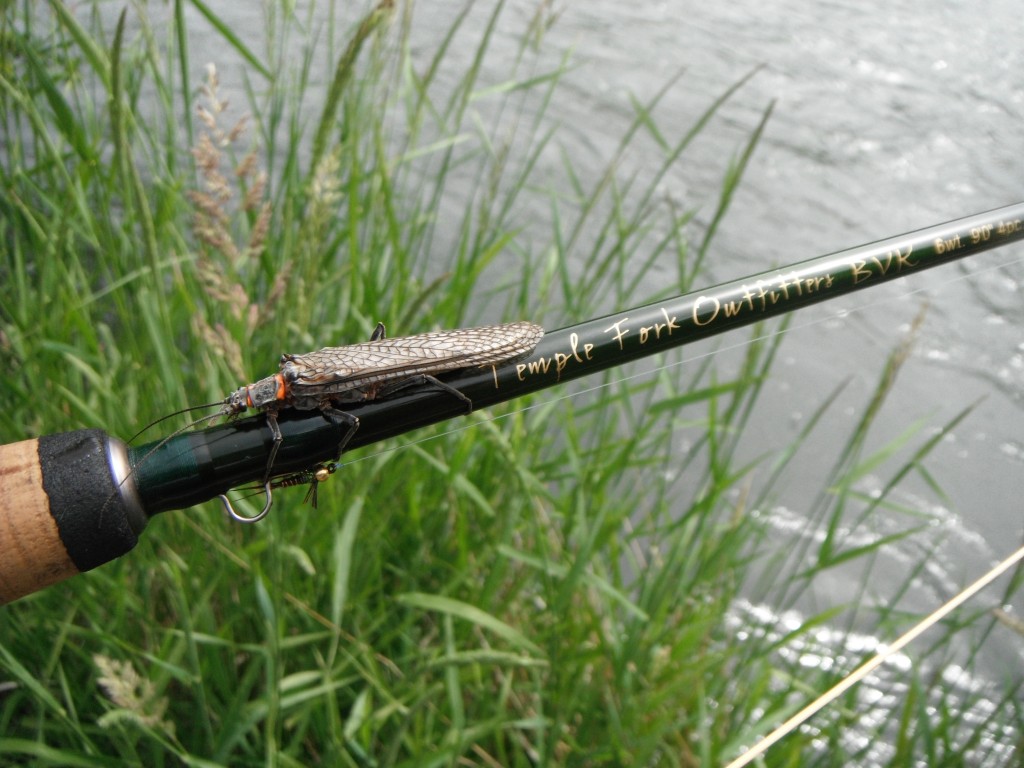 Field Use:
I have had the opportunity to fish the BVK in a number of situations. Before heading up to my recent Oregon trip, I spent several different occasions fishing my local carp and bass haunts and seeing what this rod can handle. I paired the rod with a Lamson Konic reel which when seen together is like a match made in heaven. The rod was a little bit heavy for the size of bass I was catching but was a dream when it came to brownlining. I caught several good size koi on the TFO 6 weight, and no matter how many times they chose to run, the bend in the BVK protected the tippet to these big boys to the net. Casting weighted streamers was not an issue and the relative fast action turned some pretty tight loops. After spending several outings tossing heavier flies, I appreciated how accurate and responsive the BVK was when casting.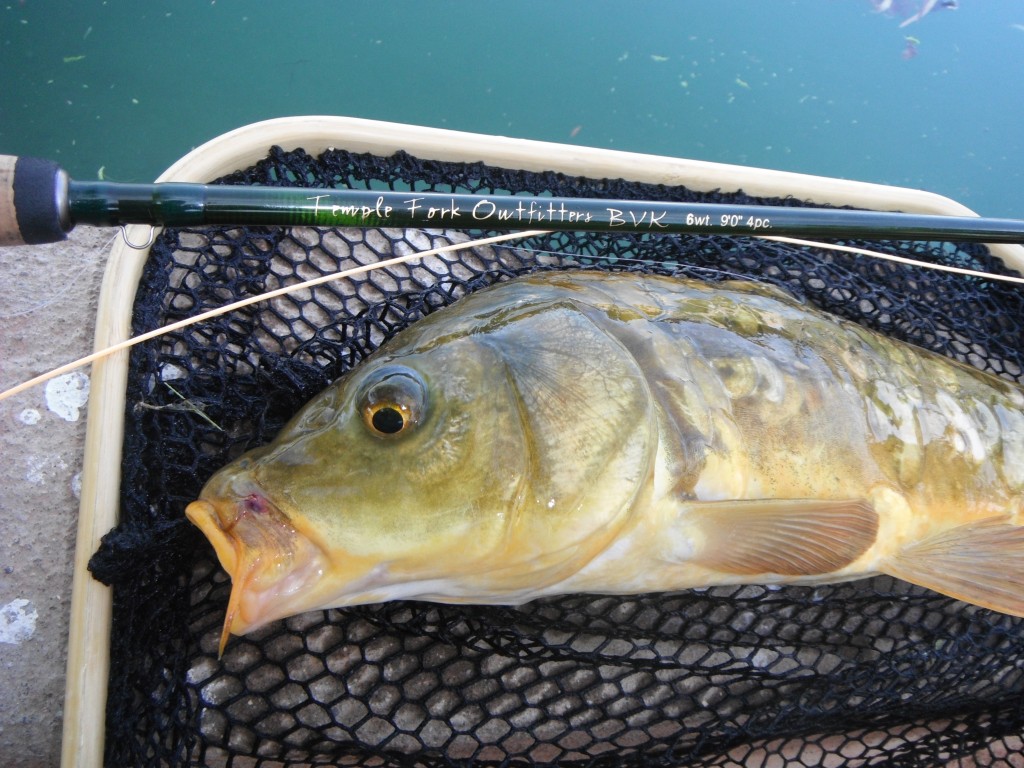 After 6 days in Oregon on the Deschutes and Crooked Rivers, I was extremely thankful to have this rod with me. On the Deschutes, this rod remained rigged as a dry fly rod.  I was throwing large salmonfly and stonefly imitations in the #4-8 range. Accuracy is key when targeting rising fish, and after a little bit of practice, I was dialed in.  While fishing the Crooked River, I tied on a double nymph rig under an indicator.  This style of fishing requires long perfect drifts with a flip at the end to bring the flies back up to the top of the run. The 9' rod was really convenient when mending or high-sticking long drifts. In both dry fly and indicator situations, I was very happy with the performance of this rod.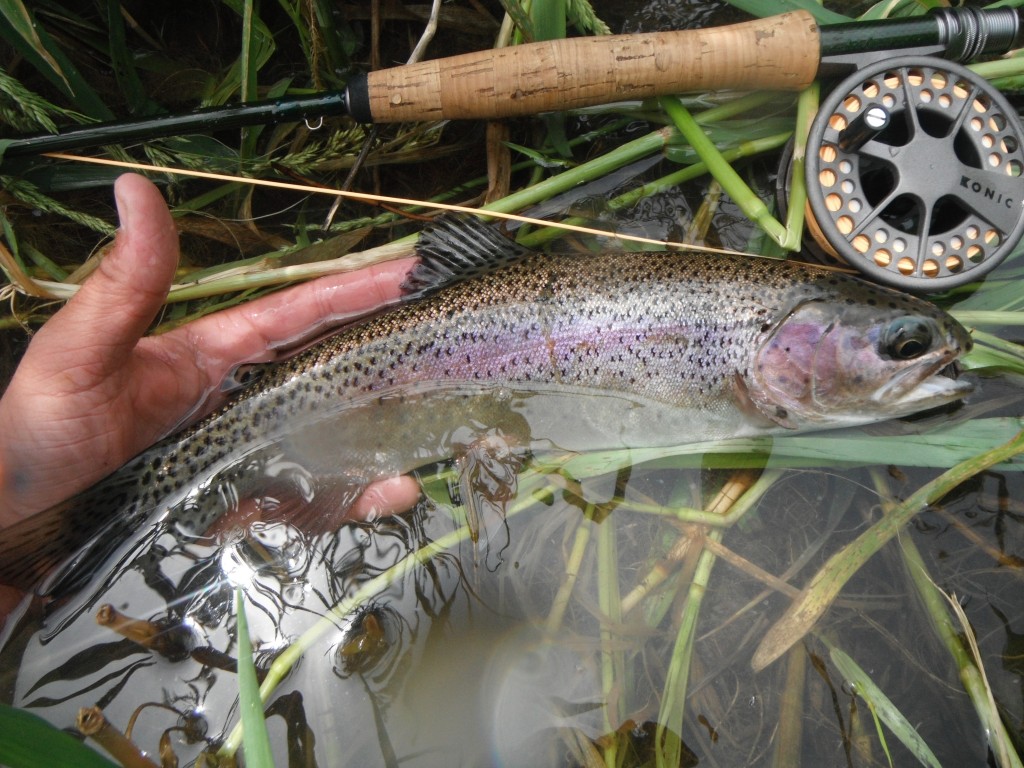 Pros:
Lifetime Warranty
Fast Action
Rugged look and construction
Reasonable pricing compared to other similar rods
9' length
Responsive and accurate casting
Cons:
No rod tube
Prognosis: I really like what Temple Fork Outfitters has done with the new BVK line. A high quality rod for a reasonable price that fishes like a dream. You owe it to yourself to at least cast one if you are in the market for a fast action rod.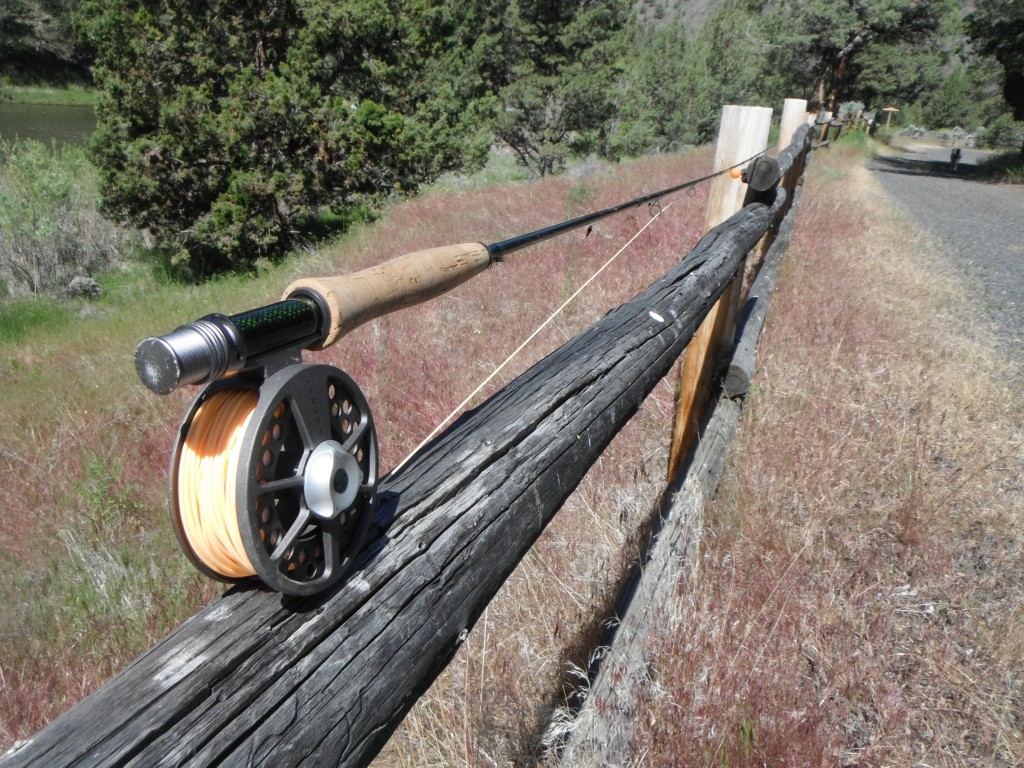 * Disclaimer:
The reviews at Arizona Wanderings are my honest opinion. Arizona Wanderings is not sponsored by or associated with any of the stated companies and is accepting no compensation, monetary or otherwise, in exchange for this review.  The Temple Fork Outfitters BVK rod was purchased at a "pro" rate for the purpose of this review. My independent status may change in the future but, as of the date of publication, no relationship other than described above has been pursued or established.