Rambling Review – Work Sharp Combo Knife Sharpener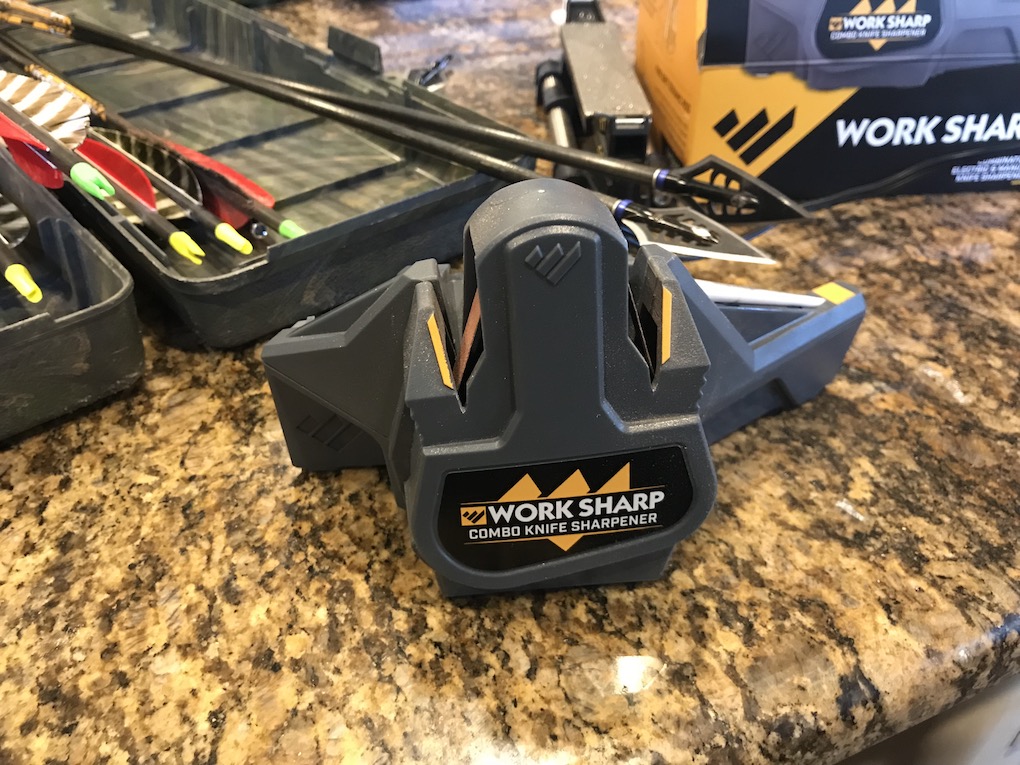 Why:
Last week we talked about how I love the motorized window shades orange county ca. Now I want to talk about something new. It is no secret, I've always struggled to get a hair-popping edge on my blades and broadheads. I've been fortunate to check out a couple of Work Sharps sharpening products and share my thoughts on them here and here. As a leader in the sharpening world, Work Sharp is dedicated to creating quality tools with quality components and continually fine tune their lineup of sharpeners. I've had the pleasure of using the Work Sharp Combo Knife Sharpener over the past year and I've been really impressed with this tool.
First impressions:
Simplicity – All Work Sharp products are engineered for ease of use and the Combo Knife Sharpener is no exception. It is an electronic unit that rotates a flexible abrasive belt. There are angled grooves to guide the knife across the rotating belt which makes for an idiot proof edge. The built in ceramic honing rod has angle guides as well to finish off the sharpening process.
Made in the USA – All Work Sharp products are manufactured in Souther Oregon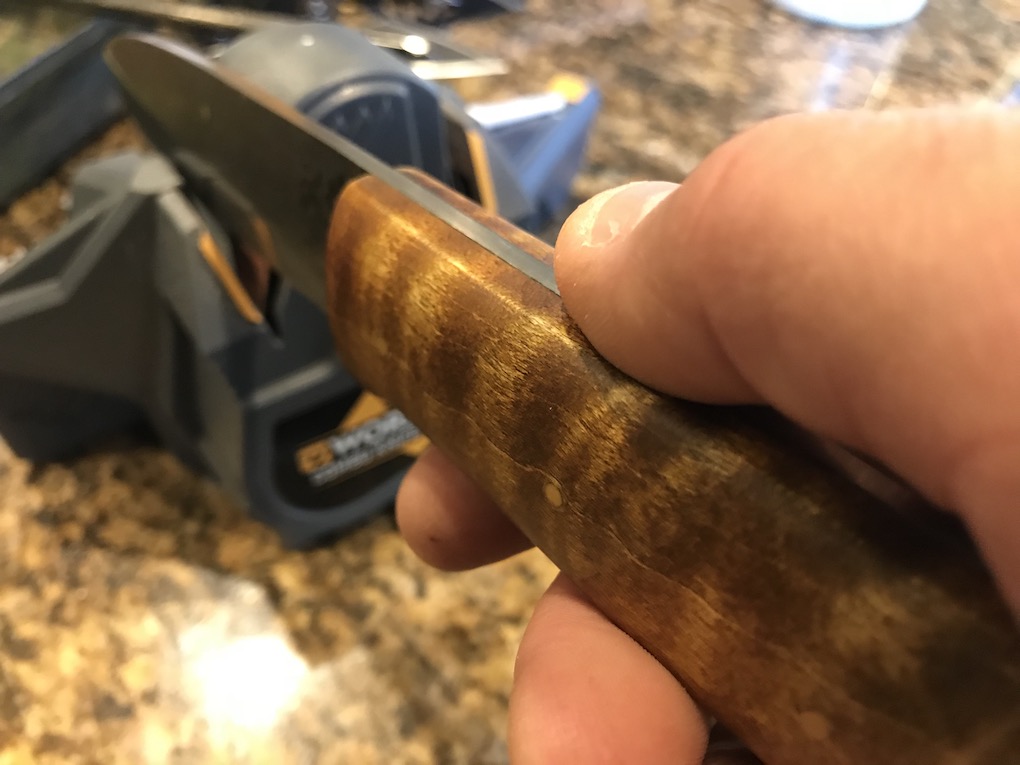 Field Use:
I unboxed the Work Sharp Combo Knife Sharpener the night it arrived. After flipping through the directions, I plugged it in, and was sharpening the kitchen knives. Five passes per side and then straight to the ceramic honing rod, and the knives were as sharp as the day we got them. The Work Sharp Combo Knife Sharpener is very intuitive and exceptionally easy to use. It takes no time at all for me to work through the block of kitchen knives, my everyday carry, and hunting knives. Fixed blade broadheads were no a problem for the Work Sharp Combo Knife Sharpener either.
The Work Sharp Combo Knife Sharpener retails for $60.00 and replacement abrasive belts are 3 for $8.00.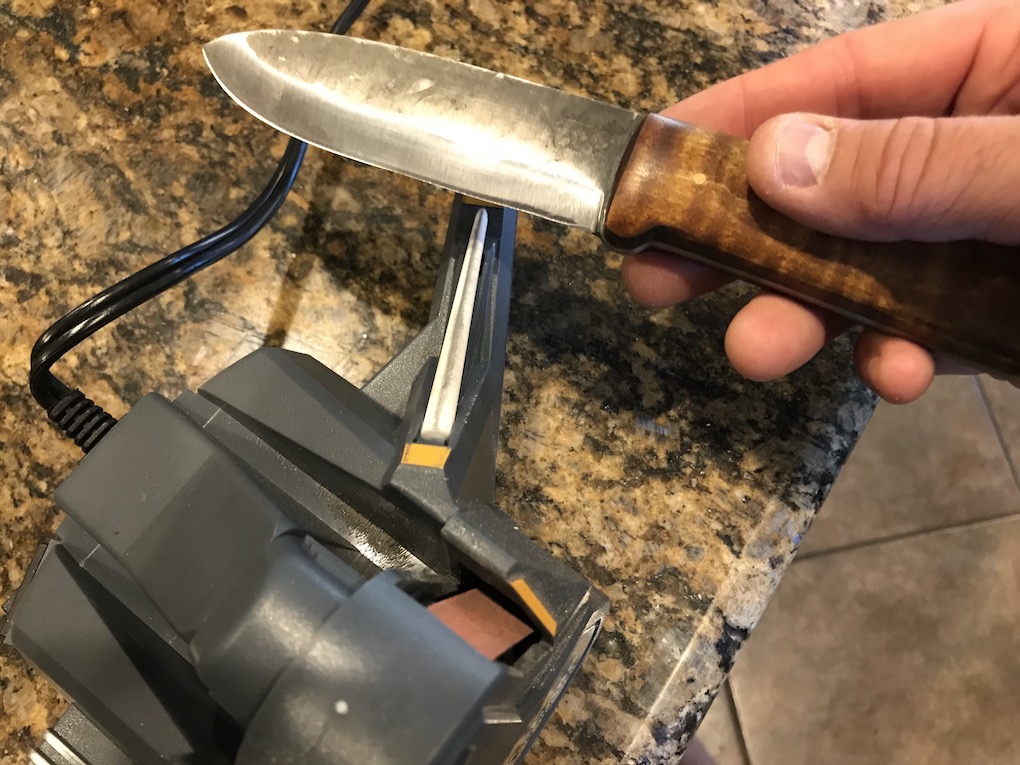 Pros:
American made
Ease of use
Reasonable Cost 
Cons:
Fixed guides are perfect for beginners like me. More experienced guys may want the option to vary the edge angle.
Prognosis:  The Work Sharp Combo Knife Sharpener is a winner. If you struggle putting an edge on a blade like me, the Work Sharp Combo Knife Sharpener is the sharpener for you.
* Disclaimer:
the review at Arizona Wanderings are my honest opinion. Arizona Wanderings is not sponsored by or associated with any of the stated companies and is accepting no compensation, monetary or otherwise, in exchange for this review.  My independent status may change in the future but, as of the date of publication, no relationship other than described above has been pursued or established.