Arizona quail hunting season is almost here. The Gambel's and scaled quail season runs from October 4 – February 9, while the Mearns season opens on December 6 and also runs till February 9.  With the 2013 Quail season right around the corner, I've started to organize some gear and take stock of what will be in my vest opening morning. Here are some of my favorite pieces of gear.
Vests – Although I have always loved my Filson Guide Strap Vest, last season I was fortunate enough to pick up a Q5 hunting vest and a WingWorks Upland vest as well. The Q5 and Wingworks are both top of the line vests that are fairly similar in style, but with each having some unique attributes.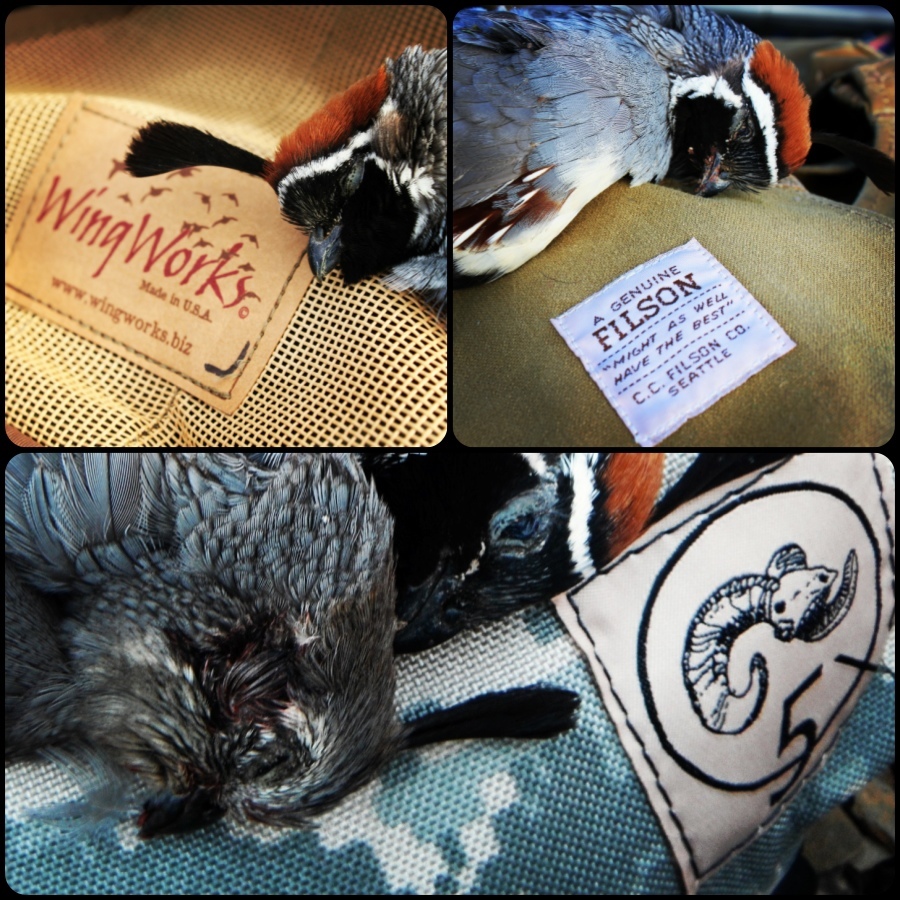 The Q5 Hunting Vest is significantly lighter than the WingWorks and the vest is well vented to keep your back cool. With multiple pockets you can stash water bottles where you need to and secure calls, gps, shells, and first aid in the out of the way pockets. With a strong waist belt the load is carried on your lumbar and really saves your shoulders.
The Wingworks Upland Vest is a bit on the heavier side, but with a similar suspension system to the Q5, the weight is almost negligible. The WingWorks vest does have two holsters designed specifically for the WingWorks 32 oz water bottles from your corporate bottled water supplier which helps in carrying lots of water. WingWorks has been around for quite a while and does have quite a few followers that swear by these vests.
Both vests are winners in my book, but the price difference alone may be the deciding factor for most. Another winner is the Filson Guide Pro Strap Vest. Not quite as "techy" as some of the new strap vests, but it's a rock solid vest.
Gun – It's important to get out before the season and break some clays. The one thing that is nice about the Arizona quail season is that it comes right after Arizona dove season. I like to get out for a morning or two to get some practice and knock a couple of doves down. I've spent many seasons with my Remington 870 and just added a new Winchester 101 to the lineup as well. Whatever gun you end up reaching for, it's essential to know your tool and feel comfortable with it.
Boots – I've always been a big fan of the Merrell Moab Ventilators and am actually on my 2nd pair. Prior to the season though, I've been breaking in a pair of Lowas that will hopefully do well on our Arizona hills.
Pants – I've spent many seasons in a pair of thick Carhart denim, but this year for the early season, I'm going to be putting the Colombia Full Flight Chukar Pants to work. They are a lighter weight material up top to fight the heat, with a heavy fabric overlay on the bottom for busting through brush.
Hydration – Opening weekend when temps can climb into the 90's, I carry lots of water. I like to carry about a gallon of water with another gallon of water and some Gatorade back at the truck to hydrate after the hunt. Early season temperatures are no joke.
GPS – Although I know the area that I hunt well, I like to carry my GPS just in case we decide to check out a new area, or someone else in the group is unfamiliar with where we are hunting.
Radios – For a two or three man team, we usually are hunting pretty close to each other. On occasion we may split up or be out of shouting distance, and a pair of two-way radios can be very helpful. I tested out these Motorola Talkabouts last year and really like how versatile they are. They fit nicely in a vest pocket or a Maxpedition CP-L case holds them perfect on a strap vest.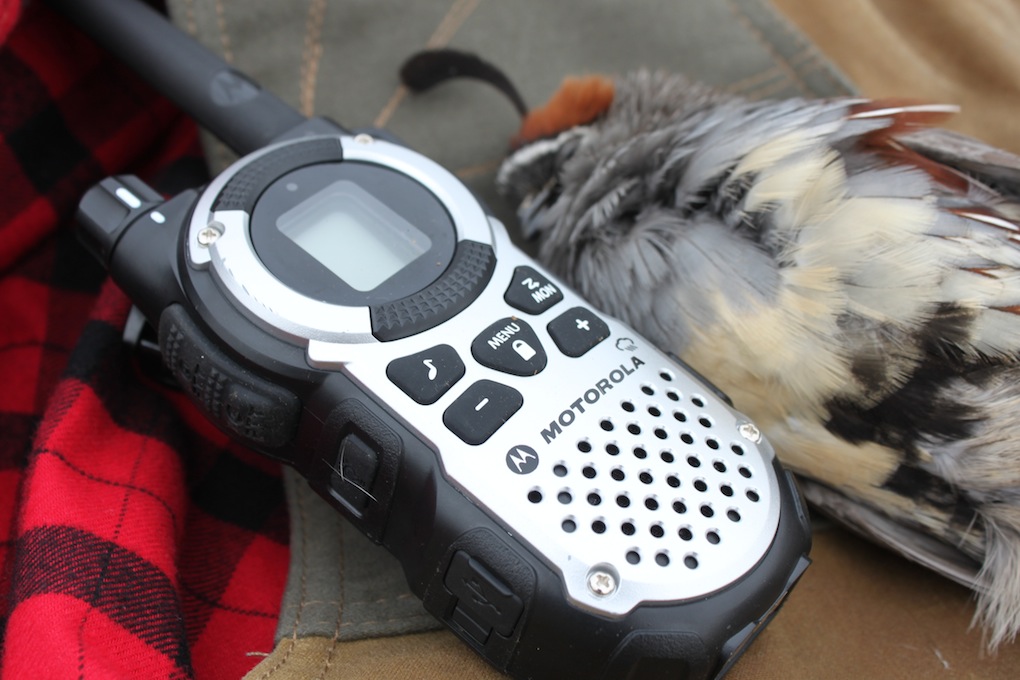 There are two big things to be aware of  during early season quail hunting in Arizona.
Snakes are still out. Watch were you step. A pair of chaps or gaiters can be nice too.
Stay hydrated. Last season on opening weekend, I was pretty dehydrated and should have been drinking more water. It can be easy to get caught up chasing birds, but it is really important to take a few breaks and get some fluids into your system.
Best of luck opening day. Shoot straight.
Share your thoughts and ask your questions over at The Quail Hunting Forum.